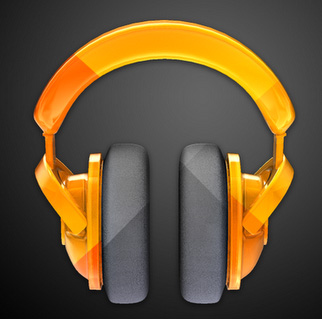 It's become an unfortunate and frustrating tech reality in Canada — a product or service launches in the United States and takes considerable time to cross the border into the Great White North. Such is the case with Google Play Music All-Access, a music streaming service aiming to compete in a category that's still in its infancy.
The service enters what is already a fairly crowded market, despite the fact Pandora and Spotify, two of the most popular music streaming services, aren't available in Canada. Instead, it's the likes of Rdio, Songza, Slacker, Deezer, Sony Music Unlimited, TuneIn and 8tracks that cover the field here, all of which have proven themselves capable, but don't carry the kind of weight of a goliath like Google.
It has been possible to buy individual music tracks from Google Play before, but streaming wasn't an option. Now, it's being offered for the introductory price of $7.99/month (it will be $9.99/month beyond that), serving up 25 million songs in an all-you-can-eat buffet with no limitations in how much you stream. In addition, there are digital radio channels based on genre and other curated playlists you can tap into. There will also be an option to listen to songs offline.
As an added incentive, users will be able to buy tracks from Google Play, or take an existing library and upload up to 20,000 songs into a cloud storage "locker" accessible from computers and mobile devices. Tracks can be shared with friends through Google Plus only once with friends.
At face value, Google's new service doesn't offer anything else that is inherently different from what other established competitors already have. The ability to stream from both a Web browser and smartphone or tablet is pretty standard. As is the recommendation engine and music discovery tools built-in to the platform. The 25 million track library is larger than what competitors tend to offer, so it is possible you will find a song here that might not be available elsewhere.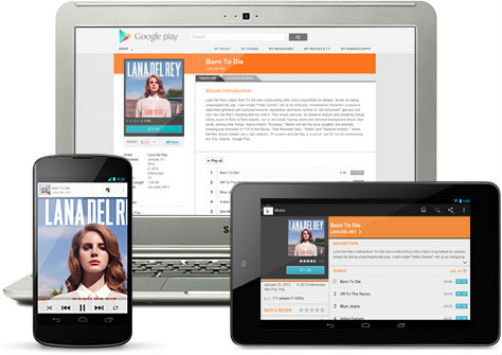 The service works flawlessly on Android and iOS devices, and the browser-based player is pretty smooth, too. There are no apps for BlackBerry and Windows Phone, though using HTML5 browsers on either platform could make it work. We tried it and found results a little mixed. It worked better on the BlackBerry Z30 than it did on the Nokia Lumia 1020. It also helps that Play Music can be sideloaded onto a BlackBerry as well.
Google's entry into the music streaming space highlights a category that needs some attention. Canada tends to be late to the party because of stringent licensing and royalty rules in the country, but subscribers also tend to be very much in the minority. There are no exact figures on how many Canadians actually pay to use services like these, but if Netflix is any indication, the number is growing but still quite low.
For music, it's likely much lower. Apple changed the music industry by convincing consumers that paying to download individual songs was a better option than paying $20 for a CD album. Now, a mere 10 years later, Google and the other streaming brands are looking to change the business model all over again. The major distinction is that downloading tracks for offline listening is still more convenient. Hence, why piracy remains a serious problem for the music industry.
Except the one roadblock Google and co. can't really control or influence is the prevalence and consumption of bandwidth. Canadians pay among the highest rates for both home and mobile data connections, and the best way for these services to succeed is to arguably have unfettered access to both the Internet and the content. We're still years away from that, especially since the major Internet Service Providers (ISPs) don't seem keen on offering unlimited packages.
Netflix is already becoming a lasting game-changer, shaking up the TV industry. The music industry has already been shaken up in the digital age, yet hasn't evolved enough to bring the masses over to a streaming model where they pay for a license to access the music rather than paying to actually own it.
Google is hoping its brand recognition and notoriety will be enough to bring more people over. Apple may be looking to do the same if the Beats Music acquisition goes through. Currently, the only streaming service Apple offers is the free, ad-supported iTunes Radio in the U.S. and Australia.
Those two powerhouses may help turn the tide, but they are entering a space that was already well underway long before they decided to join in.