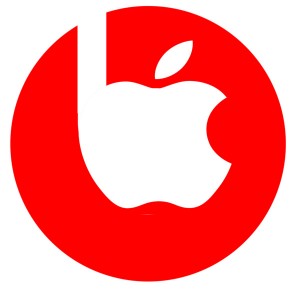 Confirming the rumour mill that had spinning for weeks, Apple announced today that it is acquiring Beats Electronics, bringing both the headphone and streaming music businesses into the fold at Cupertino that at $3 billion (U.S.), is the largest acquisition in Apple's history.
It may also prove to be one of the most crucial for the company moving forward. Coming along with Beats itself are co-founders, rapper and producer Dr. Dre and recording impresario Jimmy Iovine. Both men will be joining Apple, though it's not entirely clear what expanded role they may play within the company.
The key jewel Apple is paying for isn't just the talent of those two particular guys, but the Beats Music service, which only launched in the U.S. in January. It hasn't yet officially crossed the border into Canada, and it's unclear if this acquisition will speed up that process or not. Beats has already raked in $1.1 billion (U.S.) in revenue, so the company has grown significantly since Dr. Dre and Iovine launched it in 2008.
It currently has 250,000 subscribers, according to Apple CEO Tim Cook, which actually looks like a pittance compared to the over 20 million that have joined iTunes Radio. That service streams songs with ads, except for iTunes Match subscribers who pay $30 for the year to stream them ad-free. Beats Music is either $10/month or $100/year for unlimited streaming.
Though not confirmed, it's reasonable to assume Apple will merge these two services to avoid cannibalization and capitalize on the popularity of Beats, which has a reported 60% market share of the headphone market in North America. There are no definitive figures on the share Beats Music has carved out on the streaming music side, though it's in a very competitive space going up against the likes of Pandora, Spotify, Google Play Music, Rdio, Slacker and Deezer, among others. Others like Songza, Soundtracker and TuneIn are different in how they present the music, but their popularity does play a role in the overall success of the streaming model.
The addition of a "cool" brand may have factored in to the decision to spend the money to add Beats as well. Though Apple still dominates the music industry through iTunes, the download-a-song business model is being squeezed by subscription streaming services that offer millions of tracks in an all-you-can-eat buffet for as low as $5/month. It has also had to contend with giants like Google and Amazon entering the music fray and aiming to slice off pieces of Apple's share.
In a touch of irony, Apple's previous largest single acquisition was NeXT Computer, the company late CEO Steve Jobs founded after being ousted in the 1980s. Jobs had been vocal in preferring smaller acquisitions to shore up Apple's needs, and was bearish on the long-term success of streaming music platforms. In other words, it's unlikely Jobs would have made this move if he were still at the helm, so this is perhaps the boldest move Cook has made since taking over prior to Jobs' death in 2011.
There may be questions on whether this marriage is a cultural fit for Apple, but only time will tell. Including Beats earbuds with every iPhone, iPad and iPod would be an improvement over the shoddy iconic white ones that have been staple accessories since the first iPod back in 2001. The focus will undoubtedly be more on the streaming music side, where branding could be more Apple-focused, while the headphone business continues unimpeded.
And so, the worst kept secret of the last few weeks has come to fruition, and while it seems like the road is clear for both entities as one swallows up the other, it will be interesting to see if turns out as successful for them as they hope.