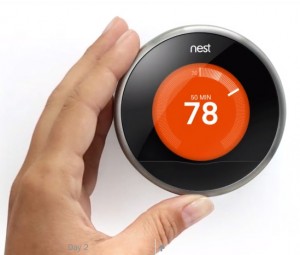 By Gadjo Cardenas Sevilla
Few new technologies are as anticipated as the connected home. The idea that we can manage, control, and monitor our homes on mobile devices is truly compelling.The main issue facing the connected home and Internet of Things (IoT) platforms right now is that products do exist, but there's no current standard or governing body to evaluate what's good and what isn't.
It falls on the consumer to determine which solutions work best for them, and whether they don't mind running dozens of sensors, locks, cameras, light bulbs, smoke detectors, thermostats, baby monitors and security cameras through dozens of disparate and onerous apps on their smartphones or tablets.
Some users don't need the whole 'connected home' ecosystem and maybe are satisfied with just one or two products.
Maybe a smart thermostat and basic camera security is all they require, that's fine.
Others may want to invest in smart light bulbs that can be controlled remotely or timed to turn off and on, or upgrade their smoke detectors with something they can actually monitor remotely. They can do that today.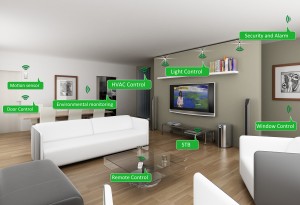 For these one-off solutions, the products are already there and available through various retailers. Those that are looking to renovate their homes and apartments to be more connected, or who are building a brand new home need to make some big decisions on how best to proceed.
A connected home strategy will rely heavily on which mobile OS the users are currently invested in and which one they are likely to be using in the years to come.
This requires a big commitment in terms of choosing between Google Android or Apple's iOS platforms. We replace smartphones every two to three years and can easily move between platforms as we see fit.
But locking down mobile technology to our connected home, means we, as consumers, need to have a longer view of where thing are going.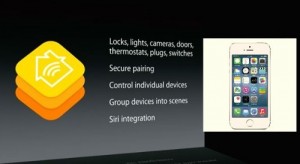 Google is slated to be the biggest player in the connected home because they already sell hardware like DropCam wireless security cameras and Nest smart thermostats and smoke detectors whose companies they purchased last year. With the hardware in hand, Google can easily expand the software component to its devices and users.
On the other side of the fence, Apple is touting its HomeKit framework. Apple does not make or sell any connected home products, all it has right now is a framework and developer tools which have been around for a few years now.
Appliance manufacturers like Samsung and LG are also heavily invested in the connected home and smart appliance game, but start from existing appliances like fridges, ovens, coffeemakers and other products and then enable some sort of smartphone compatibility for these.
Home automation and the connected home is going to increasingly affect our lives. Understanding what we need out of these smart devices is the first step. Being able to choose which platform supports our connected devices and appliances best should be the starting point to build a successful and friction-free automated home solution.