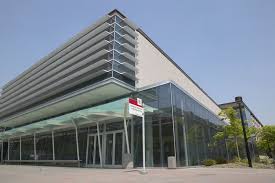 The Lassonde School of Engineering at York University in Toronto is making a major commitment to women and technology by striving to become the first engineering school in Canada to reach a 50:50 gender balance. And they're investing to the tune of $1.5 million toward achieving this goal.
The funding will come from the $25 million that was donated by Pierre Lassonde to establish the school back in 2011. Lassonde, an electrical engineer who made his fortune in the mining industry, has made several philanthropic efforts towards furthering engineering education at a number of schools.
"We live in a world where engineers are wielding greater power and influence over our lives than ever before," says Lassonde. "We need more women studying engineering, teaching engineering and practicing engineering. Now is the time to act and for Canada to take the lead."
York U isn't the only educational institution making moves in this direction – the University of Toronto (UofT) recently confirmed that it's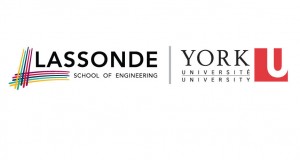 leading the pack in Ontario with first-year female engineering student enrolment surpassing 30%.  And the rival school is looking to attract more females, including both students and faculty.
Janusz Kozinski, founding Dean of the Lassonde School, says he believes that achieving this 50:50 balance between male and female students is the "single most significant change we can make to improve engineering education in Canada.
"If we can get more women involved in designing and building the foundations of our lives," he says, "– our cities, our health, our infrastructure – we will all benefit."
The timing is ideal – not only does International Women's Week and Day take place in March, but the third month of the year is also known as National Engineering Month in Canada, celebrating notable achievements made in the field.
Two influential female figures will lead the 50:50 Challenge charge: Sandra Bergeron and Katty Kay will serve as honourary co-chairs, providing advice on a strategy for achieving the goal. The former is an entrepreneur and philanthropist in Silicon Valley; and the latter a journalist and co-author of The Confidence Code and Womenomics.
Says Bergeron: "Lassonde 50:50 is the kind of initiative we need to give more women the inspiration to become the leaders who will shape future technology."
Kicking off the initiative will be a Women in Science and Engineering (WISE) chapter at the school, co-founded by Manjeet Kaur and Rahma Shakir, both Lassonde students; and the creation of a new position – Assistant Dean, Inclusivity and Diversity.
"We are absolutely determined to make sure more female high school students know that engineering is the right path for them," says Kaur, "and to give them every support they need to be successful."
Additionally, a team of strategic advisors will be assembled, consisting of alumni, industry figures, students, and academics, who will work together to provide new perspectives on how to attract more women students and achieve the desired 50:50 split. Advice will also be gained through work with independent experts across various fields, and other engineering schools in Canada and around the world that have managed to make significant progress on this front.
"The causes for the underrepresentation of women in engineering are multiple, complex," says Kozinski, "and call for a comprehensive approach to tackle the problem."
While Kozinski admits that a 50:50 split is an ambitious goal, he says the school is "determined to get there, however long it takes. This is just the beginning."
It sounds like York, UofT, and other post-secondary educational institutions may be vying for the top title in attracting women in science and technology. And that's a good thing. It inspires healthy competition, and will put a fire under the education system to make STEM fields more attractive and appealing to females. And it will help ensure that the talent pool is thoroughly tapped within both sexes.