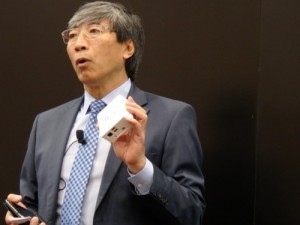 By Gadjo Cardenas Sevilla
Sensor-packed wearables, cloud-connected servers and mobile apps are all components that can push the Internet of Medical Things forward and help bridge time and distance for patients and their medical teams.
We're at the cusp of a new age in health tracking, prevention and medical care. With new technologies enabling accurate tracking of vital signs and new opportunities to fast track medical research, gain remote access to medical staff and respond quickly to patients' needs.
Tracking Vitals with affordable technology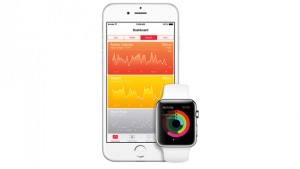 There are now various wearables such as smart watches and fitness trackers that can effectively track a person's level of activity as well as take their heart rate throughout the day.
These devices are designed for general use and may not be ideal for specific medical applications but the fact remains that consumers are getting used to the idea of being wired, tracked and recorded plus technology is getting to the point that placing these sensors in a smartwatch or a health tracker is becoming a possibility.
The real breakthrough here is when we can get the right sensors on patients and make it possible not just to collect the latest health information and statistics but also share them in real time with their medical practitioners.
While we've had health trackers and some form of data collection and storage, it is geared more towards users and their health goals such as losing weight, running farther and burning more calories. Widening the range of information that can be tracked for purely medical purposes shouldn't be too far behind if the demand is big enough.
Tracking and sensors are just the starting point for internet of Medical Things, the ability to take data and quickly send it to the cloud for processing and to share the information with doctors in a meaningful way can really change lives.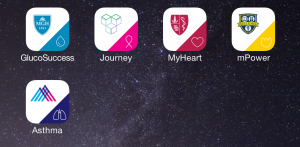 BlackBerry and NantHealth put security in medical data transmission
BlackBerry is focusing on Internet of Things as well as Internet of Medical Things, two emerging and potentially lucrative niches where the company can play to its strengths in scalable, secure and communication focused platforms.
"The BlackBerry IoT Platform blends the technologies that have enabled BlackBerry to become a leader in both the mobile data security and embedded systems industries," said Matt Hoffman, VP of Strategy and Marketing, BlackBerry Technology Solutions. 
BlackBerry has been making locking in on the Connected Health and Wellness market which is estimated to be worth $8 billion by 2018. The company unveiled its partnership with NantHealth, whose product, the HBox, is a portable medical device that captures and transmits secure medical data between the patient, doctor and hospital. It is powered by BlackBerry's QNX.
The delicate and private nature of patient's medical data makes it imperative that security be built-in and companies like BlackBerry seem to be locked into this approach.
Apple's ResearchKit supercharges medical research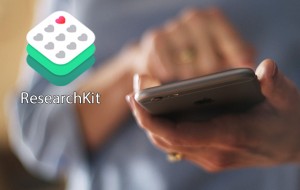 Apple's ResearchKit framework is a potentially life-saving implementation of mobile technology, one that researchers and doctors say can supercharge the collection of medical data from, 'once every three months, to data that is collected every second.'
With 700 million iPhones in the wild right now capable of being used as medical data collection devices to help solve specific diseases and health problems, the potential is huge and is definitely something that a company with Apple's resources and influence can spearhead as a large scale project. Figthing various diseases has been a race against time and because of ResearchKit, it looks like we may get more time on our side.
Doctors can now, 'directly engage unprecedented numbers of inviduals in large geographic areas, many of which were unable to participate in research,' according to Dr. Ray Dorsey of the Rochester Medical Centre.
ResearchKit will allow the creation of specific surveys, questionnaires and even tactile, video or voice tests to be carried out across iPhones and the results of these tests can be instantaneously sent back to the source for quick processing. On the surface, this promises a constant and renewable source for scientists and doctors to gather the information they need in an almost realtime fashion.
This really puts people at the centre of medical research and could result in medical breakthroughs sooner rather than later. What got my attention is how Researchkit, which was borne from Apple's work on HealthKit and Health app, looks like a cohesive and pretty polished framework.
It really looks like it is ready to go and should be deployed in a relatively short period of time. 10,000 users signed up for ResearchKit within 24-hours of its availability, a number that some say would have taken three years in through regular canvassing.
We're seeing the start of some significant advancements in health tracking and Internet of Medical Things which should improve exponentially once the public accepts the usefulness of tracking and pushing their information to their medical providers.