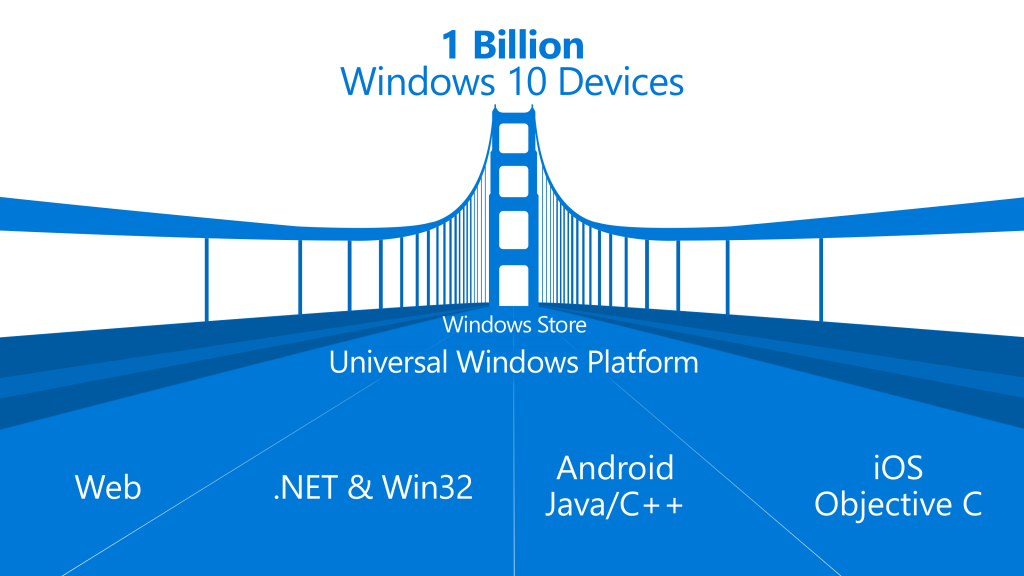 Microsoft outlined its vision for some of its core products and services during a 3-hour keynote at its Build conference in San Francisco. The takeaway from the various announcements is that the company may have finally figured out what kind of role it will play in the tech industry moving forward.
This year's keynote needed to be three hours because of everything it covered, most of which was focused on courting developers through the release of Windows 10. More than just an operating system, 10 will be an encapsulating platform with a more open-door policy than any previous version.
With Internet Explorer being pushed aside in favour of Microsoft Edge, the new Web browser that was codenamed "Project Spartan", the company is signaling a change in philosophy that appears to be more inclusive. Chrome and Firefox extensions will work with Edge, though details on how those will look and function have yet to be revealed.
Developers will have a much easier time porting over their iOS and Android apps and games over to the new Windows platform. Part of this is being helped by opening up Visual Studio to the Mac and Linux Ubuntu, enabling developers to essentially create similar versions of their apps and games without having to start from scratch with new code.
This is an about-face for Microsoft, in a sense. Rumours suggested Microsoft was open to Android emulation in the way BlackBerry has done, but this approach neither fully embraces iOS and Android, nor shies away from them. The onus for availability will be on the developers, not Microsoft itself. It's also an acknowledgement that with a paltry slice of the mobile market share, Microsoft had to incentivize developers to bring over their popular apps and games and beef up a struggling Windows Store.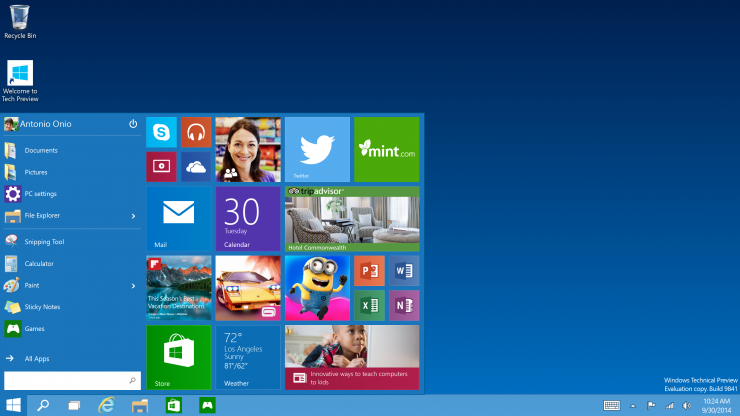 The additional incentive is scope, meaning that ported apps can make use of the wider Windows 10 platform. Time will tell if this renewed openness will yield anything substantial for developers and consumers, but it's a step in the right direction.
Microsoft certainly expects it to. It expects 1 billion (yes, billion) Windows 10 devices to be circulating in people's hands by 2018. It's an impressive number, though it will be interesting to see how much of that stems from users upgrading from Windows 7 and 8, which will be a free upgrade in both cases. The real question will be how many new devices — especially smartphones and tablets — running the platform will be sold by then. Windows 10 launches this summer, so the clock and count will both be ticking soon.
Windows 10 smartphones are also going to be pocket-sized PCs through a feature called Continuum. With compatible hardware, docking the phone will provide a parallel user interface offering Windows 10 in both mobile and desktop modes, complete with keyboard and mouse support.
Then there's HoloLens, the augmented reality headset that superimposes 3D images (not necessarily holograms) onto the glasses themselves. The interesting demo showed how apps can now be used like a canvas on a wall or flat surface. It's still early days, but with NASA, Disney and Autodesk, among others, willing to develop their own platforms for it, this may be one technology to watch. The fact it will reportedly integrate with the wider Windows 10 world indicates there is more to come.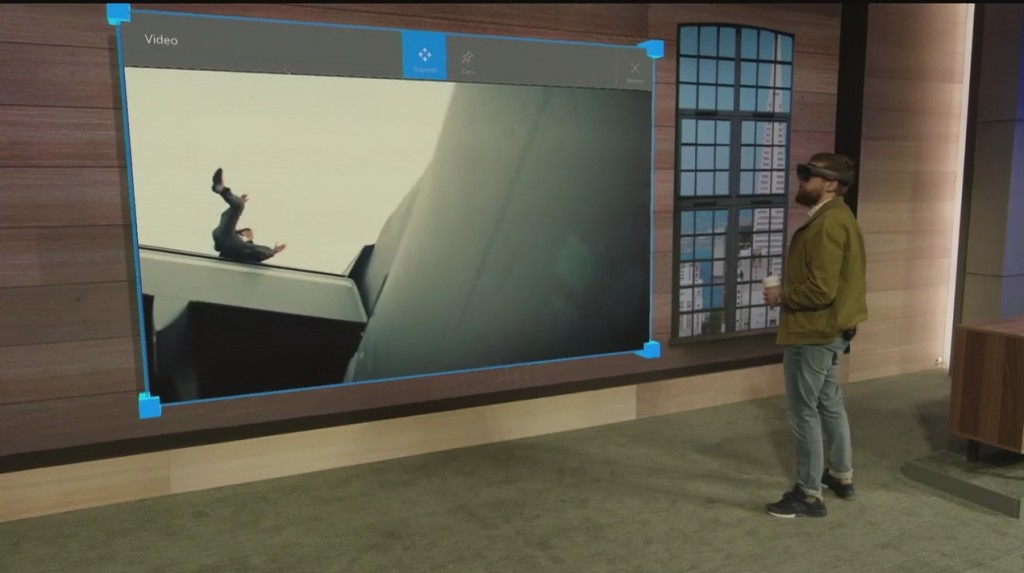 Other announcements were also made, but those along with the key ones noted here point to what appears to be the most cohesive strategy the company has come up with in a long time — certainly going back to before the wilderness that was the Steve Ballmer era.
The challenge for current CEO Satya Nadella and his team is to convince consumers to buy into the platform. Many still use PCs, but likely wield phones and tablets that aren't Windows Phone. Not gaining serious traction on the mobile side would threaten this strategy considerably, so a significant chunk of those 1 billion devices will need to be smartphones and tablets running Windows 10.
By making life easier for developers to embrace the platform, the expectation is that consumers won't feel the need to stay away from it for lack of apps. But wooing over new users will require many to abandon iOS and Android. The Windows 10 experience has to be compelling enough to warrant a mass defection over a three-year span. If, in fact, it happens, it will go down as one of the biggest turnarounds in tech history.
So, the vision is clear: bring everything under one software banner, incentivize developers, build new technologies that should ideally change the world and bring users in the hundreds of millions into the fold for the ride. It will take much less than three years to see how successful all that turns out to be.