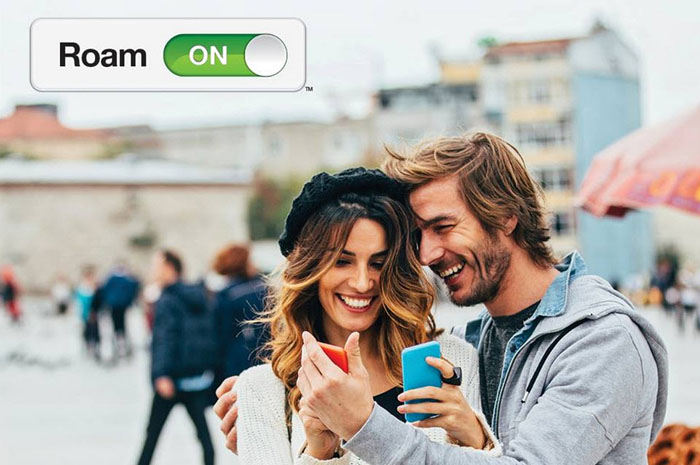 Warmer weather also usually means increased travel as the summer looms, and roaming with your smartphone now has more options than last year. With Rogers' Roam Like Home now including 35 European countries, how does it compare to other third-party services?
Rogers launched Roam Like Home for the United States last fall, making it very simple to understand and use. Customers with Share Everything plans can basically use their existing plans (voice and data) while roaming, just like they would at home. This amounts to $5 per day for a maximum cost of $50 per month over 10 days.
The advantage to this is two-fold. First, you use your phone like you always would while strolling through the streets of New York or Paris, and second, even if you're gone for a month, you can still roam like home after the 10 days are up. That effectively makes roaming free after 10 days of use within your billing cycle. The third key point within all that is that you're using your own phone number while you're gone, simplifying keeping in touch with friends and family back home.
The drawbacks are similar to the advantages. Rogers customers on grandfathered or legacy plans can't roam like home because it's only for Share Everything customers. Making the switch to one of those plans may not make sense if it costs more than an older plan that is more generous with voice and data. Overage fees also apply, just as they would at home. So, if you go over your voice or data bucket, you will pay for that. The $50 extra may also be reasonable for that one extended vacation you may take in a year, but adds up if it becomes a regular cost for cross-border usage.
This is a point some third-party providers are trying to make as well. Vancouver-based Roam Mobility outlines what it feels are the disadvantages of Rogers' service in a post it published soon after the announcement. Roam's service only applies to the U.S., so it can't compete with what Rogers offers for Europe, but the comparison is interesting, nonetheless.
Roam's "USA Daily Plans" amount to $4/day for unlimited talk, text and data. The fine print shows that the unlimited data is at slow 2G speeds, and that 400MB is at LTE speeds. Once the LTE bucket is finished, the speed is throttled down to 2G. The cost of a Roam SIM card is $10.
From a pricing perspective, the two aren't all that far apart. Over a 10-day span, the cost is actually the same when you factor in the price of the SIM card spread out over that time. Of course, the SIM is a one-time purchase and can be topped up and reused at any time when in the U.S. The big advantage Roam Mobility offers is the 400MB of LTE data per day. With 4GB cumulatively over 10 days, it trumps what Rogers offers Share Everything customers.
Toronto-based KnowRoaming uses a unique SIM sticker that can be affixed onto your existing SIM card. When you're home in Canada, the sticker is dormant, but once you connect to a U.S. carrier, it kicks in and switches over. Unlimited data is $8.00 per day. Sending text messages is just $0.11 and making calls is $0.09 per minute. Data per megabyte is $0.10, or unlimited data on a daily basis can be had for $8/day. The one-time fee for a sticker is $30.
Not as well-known in Canada is Karma, which only offers data, not talk and text. It's a small hotspot device that costs $150 (U.S.) and includes 1GB of data that never expires. Each additional gigabyte you want to add costs $14. Up to eight devices can connect to it at one time, and for each person that connects and signs up for an account, you get an extra 100MB, while they get 25MB.
The latest model uses LTE with a fallback to 3G in coverage areas across the 300 supported cities in the U.S. that don't have the faster connection. The device is small enough to fit in any pocket and is easy to use. While it doesn't include talk and regular text, you can use Skype, Viber, WhatsApp, BBM, FaceTime and iMessage as alternatives to make calls and message contacts.
Then there's the local SIM card option. This naturally varies, depending on what country you're visiting, but can be viable if it's a good deal. The most popular for Canadians going south of the border is T-Mobile's prepaid plan that provides talk and text, plus 500MB of daily data for $5 per day. Another data-only option is to pay $10 for 1GB over seven days.