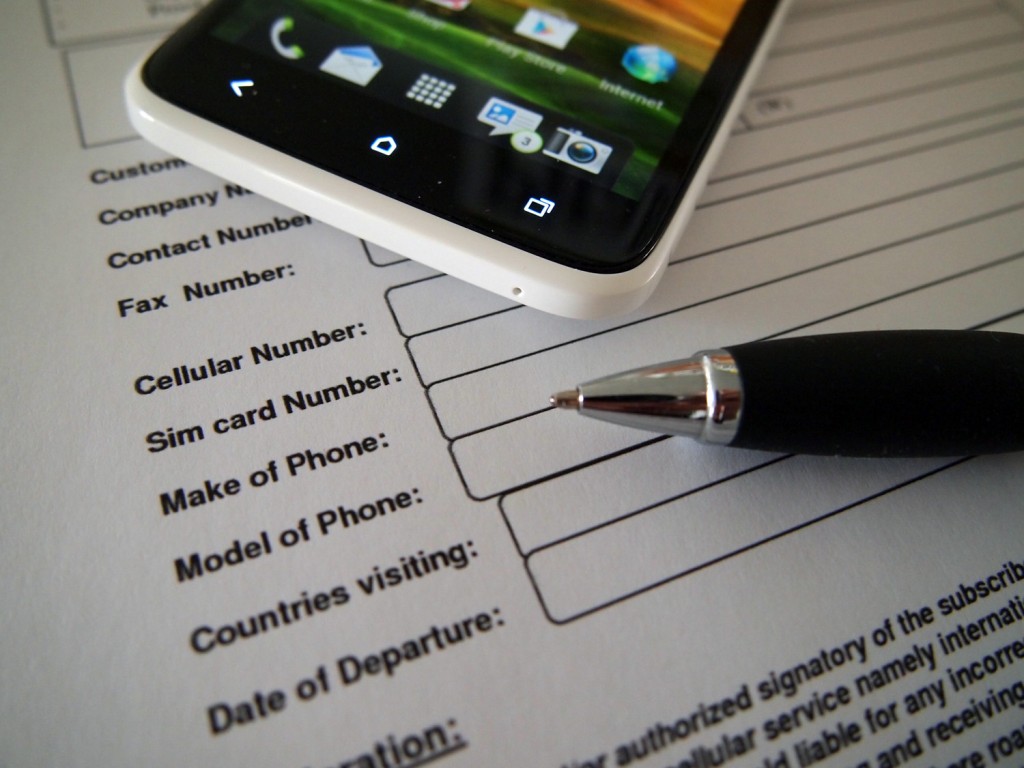 June 3 is an important day if you have a cell phone contract with any of the Big 3 carriers in Canada because the CRTC's Wireless Code makes three-year plans redundant as of that date. If you're currently on a three-year term that started before June 3, 2013, you can free yourself from your contract without paying a cancellation fee, opening up an opportunity to avoid a new contract altogether.
Phone contracts are convenient for consumers who can't afford to pay the high outright cost for an expensive smartphone, like the iPhone, Samsung Galaxy flagships and other high-end handsets. By paying a lower upfront cost, the carrier subsidizes the rest, and recoups its initial investment over the course of a two-year contract.
When the CRTC announced the new Wireless Code, the carriers wasted little time in killing off three-year contracts, while also raising the upfront cost of the most sought-after phones and the monthly rate plans supporting them. This effectively meant that a shorter contract term was likely to be just as expensive as it was before the new rules were put in place.
Variations on the contract have come to market since, like the "Tab" options where a phone subsidy is treated almost like an amortized mortgage, allowing you to pay it down over time or in larger chunks before the contract term is up.
The timing for this "double cohort" of freed consumers is fortuitous for a few reasons. If you count yourself among them, you will do yourself a big favour by not signing another contract.
If you did sign a contract between June 3-December 2, 2013, you may be subject to a cancellation fee to get out, but it will be calculated by the CRTC's code, not the terms of the deal you signed with your carrier. That all but likely ensures a much lower cost.
Hence, why it's no surprise that carriers have been actively courting these customers, incentivizing them with various deals, packages and promotions to keep them onboard. If the deal you're being offered is good for three or six months at a special price before ratcheting up to whatever obscene figure you would normally pay, it's best to say no and negotiate something better.
At no other point has the bargaining position for millions of consumers been this promising. With so many people being able to switch providers at will, the carriers are vulnerable, and are dangling carrots in front of their customers to keep their business. It's a smart move, but you can be even smarter by finding the best deal for you.
PlanHub is an independent website that matches you with the best monthly rate plans available for what you're looking for. Easy to use and specific to each province and territory, it parses all the data available based on the airtime, data and phone you would want to use. Trying it out is a good way to gauge what's out there.
If you like the service you get from your carrier and would prefer not to switch, sticking around can be used to your advantage. Longevity and loyalty do matter, and those should be bargaining chips you use to get a better deal.
For example, say you've been with your provider for five years or longer. When you call customer service (or if they call you offering something), tell them you're looking to leave to a rival carrier and would like to speak to retention to work out a plan that isn't otherwise offered or advertised. There is no hard and fast rule on what will be put on the table, but negotiate in good faith, stay calm and you are likely to be satisfied with the outcome. If you're used to paying $90 or more per month, there is no reason why that can't be slashed down to $60-$70. Be reasonable with what you're looking for, and it's likely you will be able to work something out.
If you're in the market for a new phone, and a contract seems the only viable option, think again. The recent influx of mid-range and affordable smartphones have changed the landscape, making it possible to get a very serviceable and reliable handset for a good outright price, thus avoiding the need to go on contract in the first place. Phones like the Moto G, Asus Zenfone 2, OnePlus One, Alcatel OneTouch Idol 3 and BlackBerry Leap are examples of solid phones that are between $200-$400 outright and unlocked.
There's nothing wrong with wanting a flagship smartphone, including the iPhone, but you could also save money by splurging for those outright, too. Paying the full cost for an iPhone or Galaxy S6, for example, and negotiating a much better monthly rate means no money goes to subsidizing the remaining balance. The beauty of this is that top high-end phones retain a good portion of their value over time. Keeping it in good condition (make sure to keep all cables and the box as well) adds to the overall resale value. It's not unlikely that you could get half the initial cost back when selling the phone a year later. The proceeds from that sale can help offset the cost of a new phone, too.
Contracts generally benefit the carriers far more than consumers because they are front-loaded with incentives, rather than laden with benefits over the full term. Options for rate plans are thin, and there is little wiggle room to get something better. Taking the newfound freedom and staying off-contract, unlocked and shop around for the best deal possible is the best way to go.