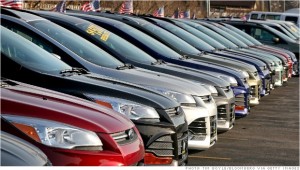 By Gadjo Cardenas Sevilla
It has never been easier to buy or sell a used car. Various websites, services and apps make it possible to find the right buyer and seller for a vehicle.
Buying or selling a used car doesn't have to be scary. There are now various ways to do both from the comfort of your own home or by using your mobile device.
Selling a Car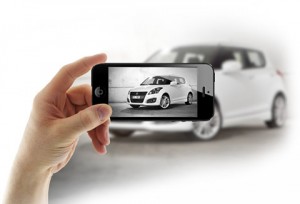 Preparing to sell a car online still requires all the prerequisites such as getting all the paperwork, safety and drive clean paperwork updated, as well filling up a used vehicle information package.
Once all of this is ready, it is easy to create a file for your vehicle. You should take as many exterior and interior photos as possible.
Focus on the positives as well as the negatives (i.e. the scrapes, dings and dents that come from normal usage).
Compose a detailed but readable note about the car, why you're selling it and what its maintenance record has been. Note any quirks, specific issues as welll as the latest mileage which is an important bit of information most car sellers fail to include. While mileage isn't an ovrall indicator of the car's condition, it can be helpful in determining what upcoming maintenance is due (this translates to expected expenses).
With all of this information in hand, you can easily go post your car for sale on various sites like Craigslist, Kijiji or more car-specific websites like Carpages.ca, Autotrader.ca or Carmigo.
Be honest and candid, write about your car as if you're referring to a friend, and present a clear and accurate picture of the car's condition. This will attract more potential buyers than a sketchy or incomplete picture of a car which might be hiding potential problems.
As interested buyers contact you, do your best to answer their questions within reasonable limits. Expect them to ask you t bring down the price, it's part of the process.
Buying a Car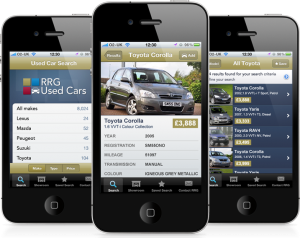 I never buy cars brand new. I find that if done right, buying a second hand car can be rewarding and save thousands of dollars which can go into more important expenses.
Understanding and researching the car you want to buy has never been easier. I am partial to Volkswagens, and there's a large community of users online that discuss every aspect of every model. It is easy to learn what to look out for based on real user experiences.
There are also resources for used cars like MSN Autos and Edmund's  which offer various user reviews and give you a clearer picture of what particular makes, models and years are like. They also cover various common issues and are a good resource to help you decide if the car you think you want is the right one for you after all. I was recently looking at an older BMW X5, but reading the service history and expense incurred by various users turned me to a more practical option.
Reviews can only take you so far and once you have found the right car, you should do your best to inspect it thoroughly; or even better, bring your mechanic over to give it a look see. That's not always a possibility, however, so being able to properly test drive a car and look for issues is quite important.
Finding used cars online is quite easy, there are virtually hundreds of websites that offer local used cars. Even general buy and sell sites like Kijiji and Craigslist offer a plethora of dealer and user-sold cars. Buying from a dealer is generally more expensive, but there's some mild form of insurance that the vehicle should work as described. Buying from owners has its risks but most people are good about being straightforward with the information and you can likely bring down the price when making a deal with someone who just wants to sell their old car to get a new one.
All of the above websites and services are accessible through smartphones now, so it is not hard to do car searches on-the-go. Mobile devices are really useful in the process because you can visit a car that's on sale write your notes on your smartphone and even take pictures to reference later on (or show your mechanic if he can't come see it himself), these are all just helpful tools to get through the once daunting task of selling or buying a second hand car.