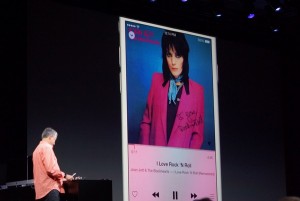 By Gadjo Cardenas Sevilla
Apple's much publicised Apple Music service is now available in Canada. What can subscribers expect from this and other streaming music services?
Music consumption has approached another tipping point. When CD sales slowly gave way to online sales and digital downloads, this marked the popularity of MP3 players like Apple's iPod and their iTunes store which still is the number one music reseller in the world.
As record stores continue to shut down and most consumers are opting to download music as individual songs or singles (rather than purchasing an entire CD's worth of songs), there's a whole new generation of users who are fine with streaming their favourite music on demand.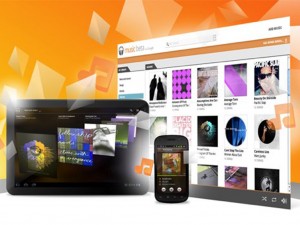 The concept of music ownership has also started to change. When LP's were in fashion, collectors would purchase long playing records or cassettes and albums were usually enjoyed as a complete concept integrating album art, liner notes as well as music that was created to be listened sequentially.
After iTunes pushed for $ 0.99 a song, this whole concept changed. Consumers got used to choosing the songs they liked and just purchasing those in digital form for listening in their iPods or smartphones.
Music streaming services offer an even better deal for consumers who don't care about 'owning' songs. For $9.99, roughly the price of a CD, services like Spotify, Google Play Music and, most recently Apple Music, are offering all-you-can-enjoy access to vast libraries of music (reportedly at 30 million songs available).
Advantages of the streaming model
The advantage of streaming music services is that music is readily available for as long as you have an Internet or WiFi connection. There's also a great variety of ways to listen to music. All the services allow you to search by song, artist, album and even specific genres.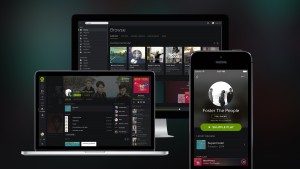 In the case of Spotify, it has a more social aspect to it because you can openly share playlists with friends or even embed these on a website. Some TV shows, like AMC's Halt and Catch Fire even create Spotify playlists for specific characters of the series which fits into the early 80's theme of the show.
Many streaming services rely on discoverability to keep subscribers hooked. The hope is that there are algorithms that can determine what sort of music, artists or genres a listener likes by what they already listen to. This makes it possible to push new music, or artists that may have been overlooked to new audiences.
Aside from discoverability, there is also advantage of talk-free, commercial free music playback. Listeners can shape their playlists, start a 'radio station' based on one song or one artist, which will generate a constant stream of songs that have a similar approach or sound to satisfy a specific user's preferences.
Music Discovery at the centre of the experience
In the case of Apple Music, the company that invented the iPod, is trying a multi-pronged approach to making an impactful entry into a streaming music market that's already in bloom. Apple has streaming audio features, it focuses on laser-focused  algorithms to give users the music they want most but it also has more options to discover music.
They are the only ones with a 'live radio' model with Beats 1, which one can 'tune in' through their Macs or iOS devices. Beats 1 is a 24/7 radio station that plays a variety of commercial-free music, it integrates exclusive artist interviews and even occasional live performances not found anywhere else.
Both Spotify and Apple Music are available for the desktop but Spotify has the advantage of a better standalone application while Apple Music is still integrated into iTunes as an embedded feature, which is confusing and not the best experience for many users who dislike using iTunes.
On mobile devices, Spotify and Apple Music shine, they are better than Google's more simplistic Play Music service although Apple's software is exclusive on iOS devices (for now) while Spotify is cross platform and works great with Android.
Musically Challenged
While these streaming music services are affordable and convenient for consumers, they represent an even worsening profit landscape for musicians. Bands and solo performers have been hit hard for many years by declining record sales and the proliferation of piracy and digital downloads.
Many older musicians have even been forced out of retirement to tour in order to make money they would have otherwise made from royalties and record sales. The advent of streaming music doesn't really help them make more money on their music. While some argue that streaming services allow for new listeners to discover musicians and their discographies, it doesn't pay much.
It is said that a top tier musician will earn $0.006 to $0.0084 per stream of their song, which means that to make a real profit, songs will need to be streamed tens of millions of times.
How will these music streaming services evolve, and how will consumers and musicians react to these models, still be determined in the coming months but it is certainly an great time to be music lover because there's so much choice out there now.