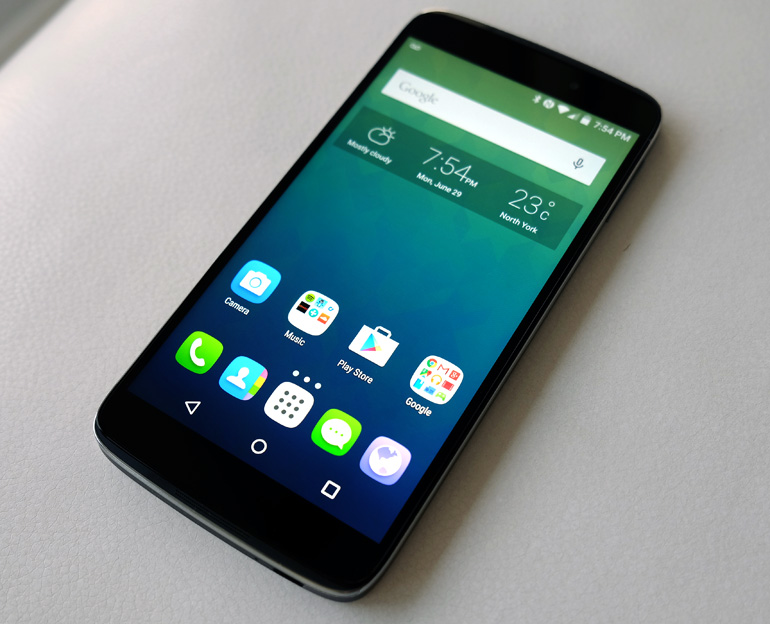 Smartphone competition strikes a slightly different chord when it comes to what mid-range devices are capable of, and the Alcatel OneTouch Idol 3 is a handset that aims to deliver a quality experience at a price many can afford. How much bang for the buck does it offer?
A surprising fact to some may be that Alcatel OneTouch is the fifth-largest smartphone manufacturer in North America by total units sold. A relative unknown is a big player by volume in our very own backyard, and yet, it's likely few consumers have even heard of the brand. The former French-now-Chinese manufacturer isn't interested in trying to tackle the majors with their expensive flagship devices. It wants the consumers willing to pay less for something that doesn't feel cheap.
This has become a familiar tone for smartphone makers who have already ceded the top of the chart to the likes of Apple and Samsung. Not everyone can afford, or even wants, a phone from either of those two companies. And with pricing already high in Canada, a good smartphone at a fraction of the price looks more than a little appealing. Carrier upgrades are mildly extortionate, and so, going with something outright does present an alluring level of freedom.
The Idol 3 is much like it's supposed to be — a compromise of fashion and function to keep the price at $300 outright. It sports a 5.5-inch 1080p IPS display, 13-megapixel rear camera, 8-megapixel front-facing camera and 16GB of internal storage (expandable up to an extra 128GB through a microSD card slot). The 1.5GHz Snapdragon 615 quad-core processor and 2GB of RAM are serviceable and help keep the phone humming along.
A few partnerships dot the device's build. Alcatel worked with Technicolor for the display, Sony for the rear camera sensor and JBL for the speakers. These aren't necessarily the best these three companies had to offer, but they are arguably a considerable improvement over what might have been used instead.
The Idol 3 is available as of today, June 30, on Bell, Telus and Videotron. Buying the phone outright avoids a contract, but it doesn't come unlocked because it comes from the carriers. There is no word on whether the company will sell it unlocked directly to consumers like it has in the United States.
With that all in mind, we dive in to see what value the Idol 3 offers.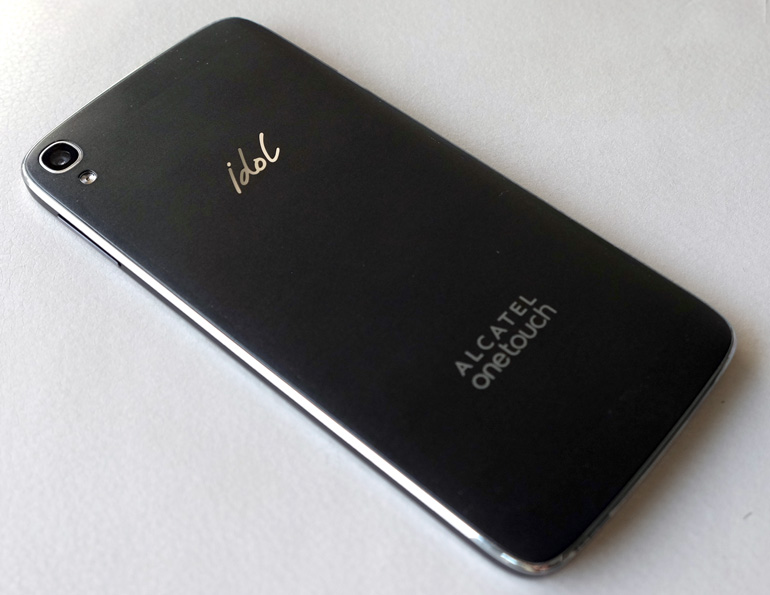 Design
The internal components noted above are covered by a design that has a sort of understated class to it. It won't attract a lot of attention, but it also won't seem out of place on a table with more expensive handsets. The back gives the impression that metal is used, but it's actually matte plastic cleverly designed to look the part. The back doesn't come off, so there is no way to take out the 2910mAh battery at will. The SIM and microSD cards slide into the same slot, with holders for both.
The two speakers at the front are a bit unusual for a mid-range phone. They sound good, and are actually a considerable upgrade from the likes of the rear speakers in the Samsung Galaxy S6 and LG G4, among others. The display is bright and vibrant, with good viewing angles that don't lose colour, courtesy of the IPS panel.
One oddity is the power button being placed on the top left, which requires right-handed users to continually reach for it.
Software and performance
Alcatel smartly opted to do less than it has before here. There are no ridiculous overlays or even a lot of bloatware to worry about. Much of the software experience allows Android to shine through, and in running 5.0.2 Lollipop, many of the latest features do come right out of the box.
It's the little things that do help instill confidence — smooth transitions, scrolling, swiping, launching and closing apps, and even music playback. The Idol 3 handles these tasks easily, never really showing any overt weaknesses. More intensive tasks will push the envelope, but not anymore than it would on another mid-range phone. Playing casual games is fine, whereas playing games that require a lot of horsepower may force some hiccups.
We were encouraged by how smoothly we could use Plex to stream media content, or cast it to a TV via Chromecast. We watched countless YouTube videos in transit. We streamed music at home for hours on Spotify, Rdio and Songza, and never really missed a beat. For users who aren't demanding enough to push a phone's processor to its limits, the Idol 3 appears to be more than capable of handling itself.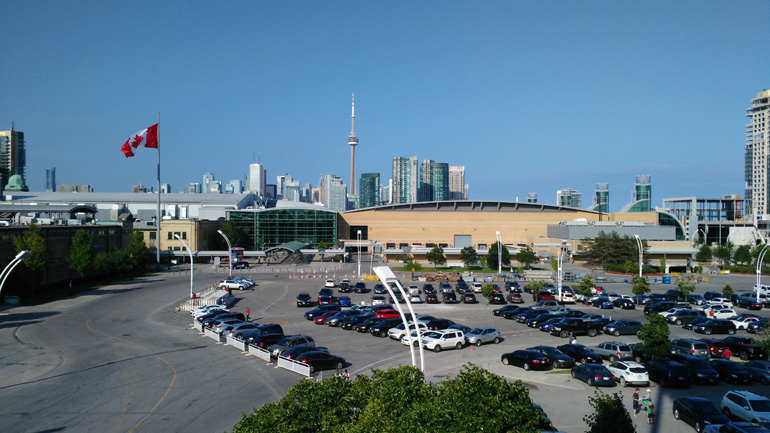 Camera
Megapixel counts don't make a good camera, and the Idol 3, while sporting impressive numbers, doesn't perform like an elite model. Mind you, this is essentially the same image sensor used in the Nexus 6 and Moto X (2014), and as such, the results are the same. Daytime and brighter indoor settings produce good photos, but once things go darker, the camera struggles to keep up. This, despite using an f/2.0 lens. We've seen better results on other phones using the same aperture. Video tends to follow the same pattern, though 1080p clips will look good in bright settings.
Battery
Like its positioning in the market, the Idol 3's battery life is also mid-range, with a bit of an above-average uptick. Much of this was relative to what we were doing on the device. Basic usage took little, but once the processor had to work, it did sap the battery a fair bit. That said, we never felt that we were using an unreliable handset. On average, we found it on par with the Moto G and slightly better than the Asus Zenfone 2.
Conclusion
Alcatel OneTouch produced a solid phone in the Idol 3. It's kind of a lunch bucket worker's device in how it handles, yet doesn't look the part, and is good enough to appeal to anyone — especially those looking for an affordable Android phone.
The $300 outright price is worth it, and a considerable long-term savings over getting it for nothing on a two-year contract. You will have to spend a little more to unlock it, but even then, it's better to have a phone that doesn't require signing up for anything with Bell, Telus or Videotron.