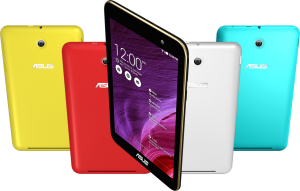 By Gadjo Cardenas Sevilla
Tablets have become smarter in the past few years and the more compact 7-inch to 9-inch devices are ideal for back-to-school.
Tablets are useful for students. They can be used to research, can carry various e-Books, PDFs and notes plus can manage a student's busy schedule, keep them connected to friends and family through messaging and video calling features and they make it possible to have a feature phone or low cost smartphone and a tablet at the same time. Here are five of the more impressive ones to consider.
Acer Iconia Tab 8 W W1-810-10W9 Signature Edition Tablet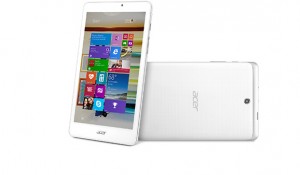 Acer's been making tablets for years and the Iconia Tab 8 W Signature Edition Tablet from the Microsoft Store runs Windows 10, has a, 8-inch HD touchscreen, Intel Atom Z3735G, 1GB memory/32GB eMMC, and up to 8 hours battery life.
For $200, this tablet is built for serious productivity and entertainment. It's just 0.4 inches (10.16 millimeters) thin and comes loaded with Microsoft Office 365 Personal for work-anywhere capability. Its sharp and crisp 8-inch IPS display delivers vivid colors from any angle, and is great for watching movies, shows, and videos. And with 8 hours of battery life* per charge, you get great grab-and-go convenience.
HP Stream 7 Signature Edition Tablet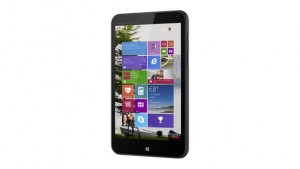 Selling for $99, this 7-inch tablet from HP is both affordable and surprisingly versatile. Featuring an Intel Atom Z3735G quad core processor it is engineered for optimal system performance.  It has 1GB  of memory plus 32GB eMMC storage which is expandable, 8 hours of battery life is long enough for a school day and  a year of Office 365 Personal is included.
While creating documents on a 7-inch tablet might not be optimal, there's also the option of attaching an external Bluetooth keyboard which makes the HP Stream 7 a good second PC in a pinch.  The Stream 7 also has 60 minutes of  free Skype access per month.
Lenovo Yoga Tab 3 Pro 10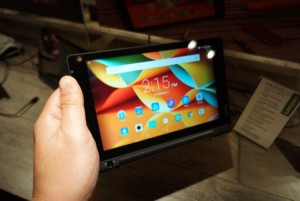 Lenovo's recently released Yoga Tab 3 Pro 10's has a projector integrated onto a rotatable hinge that  projects up to a 70″ display on any wall or ceiling, transforming your dark dorm room or classroom into a home theater.
This Android-powered device has an 18-hour battery life, a mini-soundbar with four JBL speakers, and, in true Yoga fashion,  can be used in Hold, Tilt, Stand, and Hang modes, and different ways to enjoy media content, games, and more.
While considered a more premium device (pricing hasn't been released), the Yoga Tab 3 Pro 10 puts the premium on entertainment and can morph from tablet to HDTV, projector or stereo depending on which apps and features are employed.
Apple iPad mini 3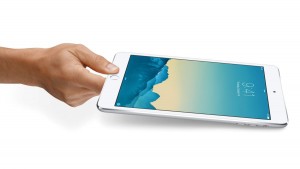 There's very little the iPad mini 3 can't do. Apple's smaller iPad has a lot of the features and functionality that made its larger brother the game changing device that reshaped the tablet industry. With the ability to have both WiFi and LTE plus WiFi functionality, makes the iPad mini 3 a true mobile device for all types of users.
Students will enjoy the largest app library for education, entertainment and utilities. Many schools already use iPads as a means of using required reading materials direct to students, maintaining their schedules and even for feedback with parents.
iPads also have the largest range of case and accessories that can morph the tablet into various forms depending on student's needs.
ASUS MeMO Pad 7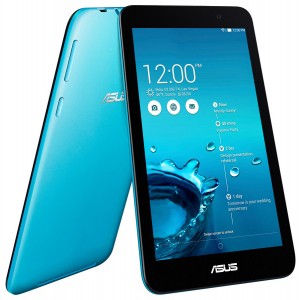 ASUS MeMO Pad 7 powerful Intel quad-core processor can easily handle multiple tasks and deliver an immersive entertainment experience up to 9 hours of web surfing and video playback. It has a vivid 7-inch 1280 x 800 display.
Despite its small size, ASUS MeMO Pad 7 is powered by a 64-bit Intel Atom Z3745 processor (up to 1.86GHz, quad-core) that delivers impressive performance and 9-hour battery life.
With 8GB or 16GB onboard, the MeMO Pad 7 comes with microSD card expansion plus 5GB Life Time ASUS Webstorage Space *2
; with an additional 11GB for the first year, so there's enough storage for documents and school
The 16GB version of this tablet is within most student's budgets at $140 plus tax.