Chromebooks are in a league of their own, though it's not always clear whether it's perceived as a major or minor one. What is clear is that the growing category within the wider PC business now offers a wider array of choice between the affordable variety and premium models.
In some respects, Chromebooks grew out of the short-lived netbook era of Windows PCs. Small, lightweight and portable, netbooks were otherwise useless to users who needed to do more than word processing. Google has since pushed the narrative that less is more; that a lighter Chrome OS operating system with minimal storage and performance is good enough when a solid browser and the wider Web can (almost) do it all.
PC manufacturers, stymied by a surging Apple and Microsoft's perceived stagnation with Windows, have taken notice and produced Chromebooks in greater numbers and varying sizes. Here are some that might be worth a look if you're on the hunt for one now.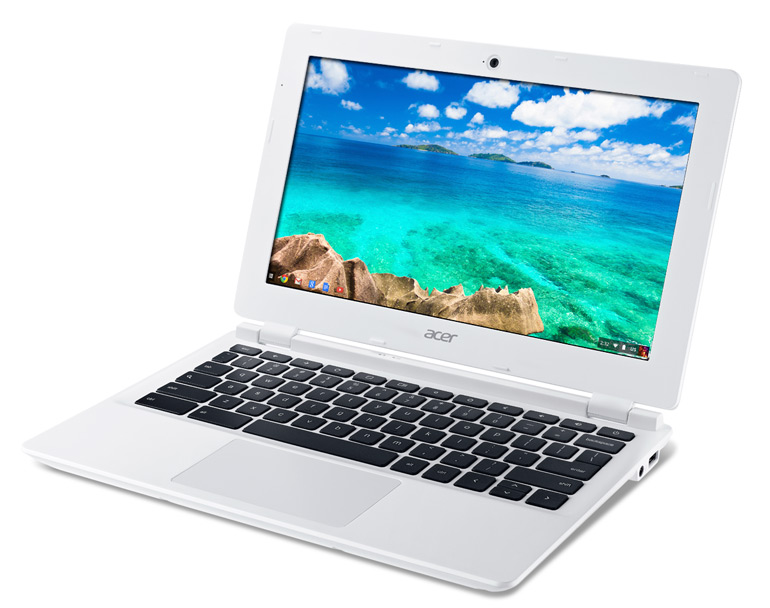 You can pick this one out of the crowd by the N2830 designation, which refers to the Celeron processor it runs on. With 2GHz of RAM, 16GB flash storage and 11.6-inch 720p touch display, it's a unit that focuses more on the basics, including a fast bootup of about 10 seconds.
Offsetting the storage limitations requires using cloud storage. Google Drive is the most readily available (with 100GB free for two years), but any browser-based cloud service will work. Some nice extras include an HDMI output for connecting to a monitor or TV, plus a webcam, SD memory card slot and Wireless-AC Wi-Fi support.
At $280, Acer has made this affordable but not especially robust, so measured expectations will derive more value out of it. For simple tasks, like Google Docs, browsing, email, a little Netflix and some music streaming, it can certainly do the job. Going beyond that may expose the limits of how far this model can go.
Acer also announced the R11 Chromebook, a convertible design that flips backward 360-degrees to double as a tablet. As of this report, there is no word on an exact launch date or pricing.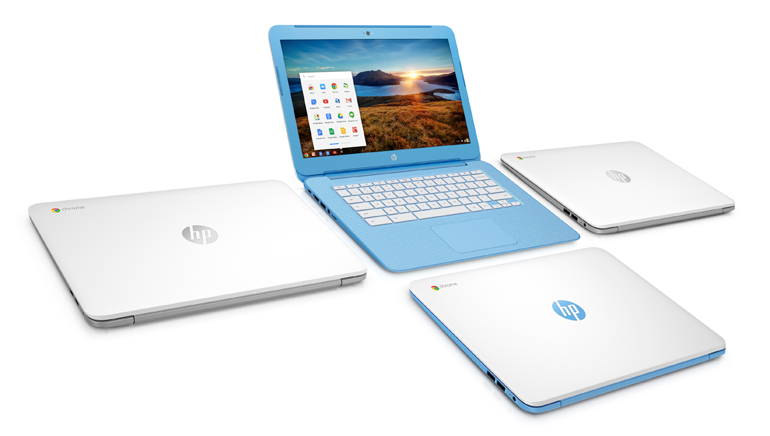 HP Chromebook 14
For those who want to go a little bigger on screen size, HP has answered the call with this model. Mind you, this has 720p resolution on a larger display, so it won't necessarily be the sharpest. The rest of the basic specs don't deviate greatly from the others, with the same 2GB RAM, 16GB storage and similar N2840 Intel Celeron processor.
There is an HDMI output, SD card slot, one USB 3.0 port, two USB 2.0 ports and Wireless-AC Wi-Fi compatibility. Weighing under 4 pounds, it's not all that heavy for its size. To add some colour and flair to it, HP is also offering it in two shades: turbo silver and sky blue.
The Chromebook 14 is available starting this week at $320.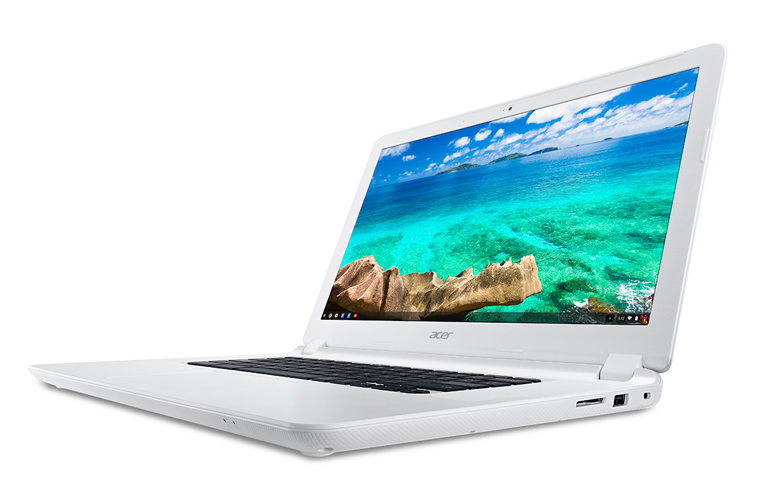 Here is an option to go even larger at 15-inches. Again, not much changes as far as what's offered, though the larger chassis does make it easier to expand on a few things. There is the 3205U Intel Celeron processor, 4GB of RAM, 16GB of onboard storage and a 15.6-inch IPS display with 1080p resolution.
The usual ports are available, so this can do everything any other Chromebook can, and battery life should be consistent at about 9-10 hours on one charge, give or take.
Currently available for $400 on Amazon.ca, it's not a bad deal if you like the idea of having a Chromebook, while demanding a larger screen size.