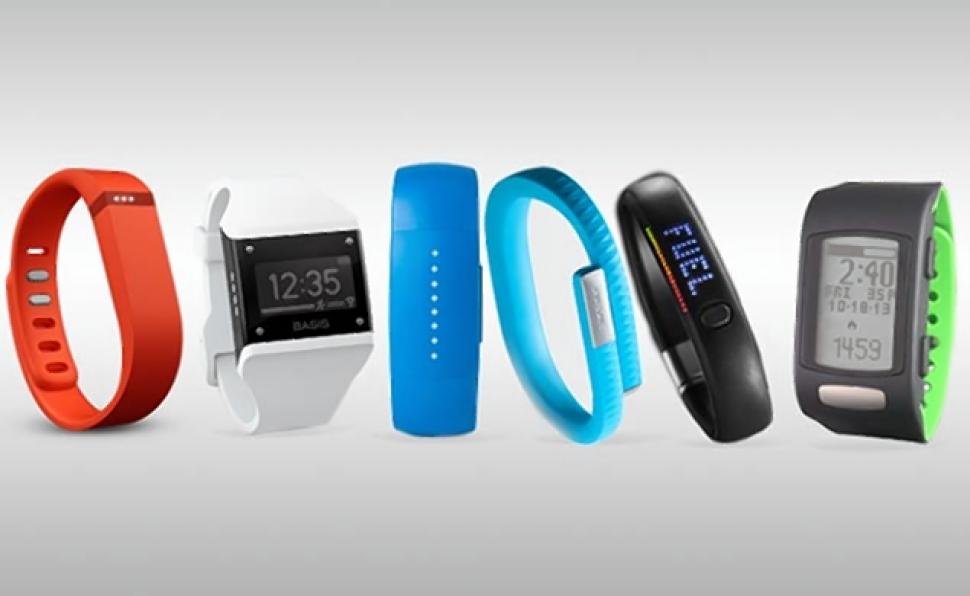 By Gadjo Cardenas Sevilla
Most smartwatches today tout some health tracking features but there are many cheaper options that do a great job of tracking activity, sleep, diet and exercise without the costlier notification and smartwatch integration features.
Health trackers and wearables are all over the place and I mean in cost, compatibility and functionality. Many smartwatches have basic activity tracking features and even integrate heart rate monitors to get a read of a user's activity level and exertion. Smartwatches, however, have to do a lot more and need to manage apps, notifications and act as a GPS, remote control and still tell time.
Health trackers, on the other hand, don't have to do all these things. They have on-board sensors as well as connectivity with all types of smartphones. They last longer because they're only tracking steps or activity and most of the heavy lifting is done on the connected smartphone via an app and cloud computing platform. For anyone who just wants to track their health, there are various devices that can do this without breaking the bank and which do a great job of collecting usable activity data.
Jawbone UP24

The midrange Jawbone Up24 is a colourful rubber bracelet that contains various sensors that measure activity as well as sleep. Jawbone's excellent web and smartphone app is ideal for managing progress and settings. Designed for use around the clock, the Jawbone Up24 does a great job of dissapearing into the background while it urges you towards you 10,000 step-a-day goal.
I personally like how it tracks sleep. Not only does it track how long you've slept, it can determine the level of quality sleep a person gets. Sleep is one of the most overlooked aspects of our personal health and while the Jawbone 24Up is great at tracking steps during the day, it really is an all day solution. You can also use the Jawbone Up24 as an alarm clock via the app, it buzzes gently to remind you to exercise or wake you up from a nap. The best feature of the Jawbone Up24 is a 14-day battery life on a full charge.
Fitbit Charge HR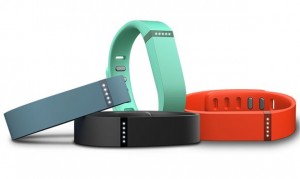 Fitbit is the leading maker of non-smartphone health trackers. They managed to become no.1 by offering a good range of products. Their Charge HR elevates the basic health tracker functionality by offering the ability to track workouts, heart rate, distance, calories burned, floors climbed and active minutes and steps.
The inclusion of a heart rate monitor is huge for anyone aiming to reach specific peak goals and this is one feature that many smartphones don't even have. This is quite remarkable for a device that is so thin and light, it is barely thicker than most watch straps.
I also like that Fitbit synchs with computers as well as smartphones. This opens it up to users who may not own a smartphone or want to poke around smartphone screens for settings and information.
Misfit Shine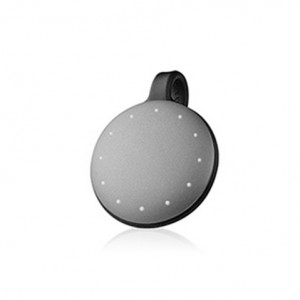 One of the most uniquely designed trackers out there, Misfit Shine is a coin-shaped wearable that can be used as a pendant, clipped on to pants or a bra, or worn as a watch on a wrist. The Shine tracker.
The latest version of the Misfit Shine can be worn anywhere, it is the first sleep and swim tracker which can be used underwater for up to 50m and it also does sleep tracking quite nicely. There's even a Speedo Shine variant that has special swim tracking capabilities for lap count and swim distance
What many people will love about the Misfit Shine is that it doesn't require charging. Simply replace the battery when you're done. The battery, by the way, is a standard  CR2032 coin cell.
TomTom Spark GPS Watches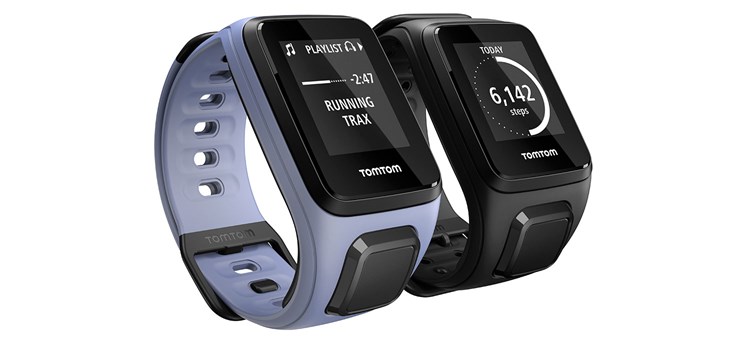 Runners need GPS to track and measure their distance and location and this is one feature that TomTom, maker of GPS devices and software, have managed to integrate quite well. The TomTom Spark is a GPS watch which also has variants that play music via Bluetooth and other that integrate Bluetooth playback with a built-in heart rate monitor.
This makes a big difference when you're running and want to travel light. Using a TomTom Spark means you can leave your smartphone behind, listen to your music freely and even track your heart rate and then synch with your smartphone or PC once the run is done. It really is a complete solution for health enthusiasts focusing or running and it also doubles as a decent watch for telling time.
These are all excellent options depending on the type of health tracking you need to do. Best of all, they're not as expensive or reliant on smartphones as most smartwatches out there.
———————————————————————
WhatsYourTech.ca is giving away an iHealth Wireless Body Scale courtesy of Best Buy Canada. Find out more about the contest here.