Telus launched its thinkFull app to provide mental wellness coaching for people who may be feeling stressed, depressed, or overwhelmed.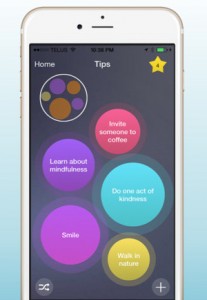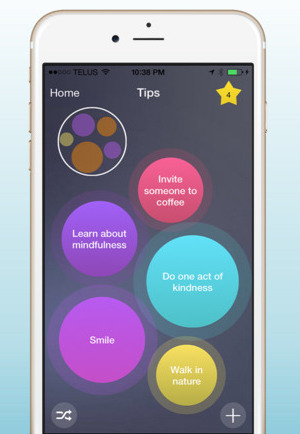 Telus has long been involved in the health business, launching apps and initiatives to support positive mental health and to help bring the medical community into the digital age. During his keynote address at the 2015 Canadian Telecom Summit in Toronto this past summer, Eros Spadotto, Executive Vice President, Technology Strategy at Telus, noted that14,000 clinicians were using its Health Records to stay in contact with and improve the health of patients, and 12 million Canadians were leveraging Telus' health care.
One of its latest health initiatives for the wireless carrier was providing cash support to five cyber-safety advocates and digital literacy organizations in Canada for efforts to reduce bullying and increase online safety.
The thinkFull app, available for iOS devices and developed in partnership with the Canadian Mental Health Association (CMHA) and Mind Your Mind, is focused on "mindfulness," says Telus. Users can track their levels of stress, and receive tips for how to relieve the pressure, solve problems, and live well in general. The data is customized based on usage patterns.
Morphing from a Social Enterprise Competition that challenged team members to develop a product or service that could help improve Canadians' health and wellbeing, the winning team received $50,000 along with a six-month secondment to bring the app to fruition. The app officially went live for Apple devices at the beginning of December.
The 'Why'
It's no surprise that Canadians of all ages feel stressed at some point in their lives, whether the trigger is financial worries, work, school, family, or an unidentified reason. A recent study found that social media sites, particularly Facebook, can lead to feelings of depression, anxiety, envy, and jealousy.
Izak Benbasat, Professor of Information System's at UBC's Sauder School of Business and co-investigator of the study, which was published in Information Systems Research, told CTV Vancouver: "What we find is that [Facebook] can decrease mental well-being through feelings of envy…and that would lead to a reduction in mental well-being."
Given that so many young people are using social media sites, it's more important than ever to offer modern ways for kids as well as adults to better manage their health. Apps, naturally, represent a new, modern, and accepted way particularly to reach today's youth. But it's also a convenient, on-the-go method that users can access discreetly, and virtually anywhere they need some advice.
How It Works
You can check-in to the app any time, and record how you feel by sliding a bar from 1-7 to indicate your level of stress: "1" means you are "relaxed and feeling calm" and seven means "feeling stressed and mostly not able to handle it." The app records the date and time, and allows you to write notes to provide more information about your current state of mind. Is there something specific getting to you? Or are you just feeling down with no apparent reason as to why?
Most important, however, is that the app offers tips to help get users through the depressed and stressed feelings. These range from going to a fun park, to something a bit more manageable, like yelling or screaming, or getting a hug from someone. Click on it and you'll get more details. For example, one tip suggests that you watch a funny video. "Laugh out your stress," reads the description. "Keep a good video, image, or song on standby and use it whenever you need it. YouTube is a great place to find funny videos."
If you don't like the four or five tip ideas offered, tap the switch button on the bottom, left to get some more.  Or, if there's a particular coping method that you find works for you, manually add that tip– maybe it's running a soothing bubble bath, or doing 10 jumping jacks.
You earn gold stars for checking in daily, completing various tips, and adding your own unique ones. Watching a funny video will earn you10 points.
Additionally, you can analyze patterns in your stress through the Trends screen, as well as see the typical stress range for each day of your week. And you can view all of your activity to date through the History tab.
Bottom line
The app is essentially a digital version of a journal or daily diary, where you can keep on top of how you're feeling and what's stressing you. The addition of tips on how to cope, however, is what really brings it into the digital age, and will appeal to a person's need for interactivity and engagement. It's almost as if the app is challenging you to complete these positive tasks in order to "win" and achieve a higher "status." And let's face it: who doesn't like winning? Especially when the by-product is improved mental health and well-being.
But what really makes this app worthwhile is that it can help get you through tough times. Indeed, on a particularly stressful day, I took the app up on its suggestion to watch a funny video, and immediately felt my stress drop a few points as I relaxed through the three or four minutes. Sometimes, just making your mind less full is all that you need. And whether you achieve that through a short break to write a list of what went well today, or sitting back passively and watching a cat rotate on a treadmill, doesn't really matter.