A Canadian company has secured nearly $60 million dollars (USD) to develop online video products used in sales and marketing campaigns.
Vidyard, a Kitchener, ON based marketing solutions and software development company, sees online video as the key to successful sales and marketing in this new digital age. The company helps other businesses tap into video analytic techniques to measure and interpret the digital body language of their online customers.
Digital body language is described as the online equivalent of the non-verbal communications we send through facial expressions and body postures.
But rather than smiles or frowns, rather than crossed arms and legs, our digital body language is comprised of website visits, information downloads, time spent with online video streams, keyword searches and email responses. Vidyard says its video platform helps marketing and sales teams boost engagement in their video content by tracking individual viewing activities in order to quantify and report on video ROI.
The traditional methodology for B2B or B2C transactions depends on face-to-face contact and personal interactions. Increasingly, however, new online and mobile shopping trends are radically changing the processes that lead to a purchase decision.
Vidyard sees video as a very important trigger in those decisions, and one of the hottest trends in digital marketing.
Video accounts for 64 per cent of all Internet traffic, it says, citing IT analysts at Cisco, who see that number rising to 80 per cent by 2019. In April, Facebook announced that more than four billion videos were played each day on its platform alone, and by September that number had doubled to eight billion. In B2B markets, over 90 per cent of businesses say video is becoming more important, 69 per cent are increasing investments in video this year, and 80 per cent are now dedicating in-house resources to video production.
As video streaming traffic increases, advertisers see doors being flung wide open for the use of more video advertising content. Giant Internet companies like Google and Facebook are eagerly waving marketers and brand officers through the opening (and telecom or mobile service providers are very happy with the increased mobile data consumption; end users facing their end- of-month data bill not so much).
Of course, creating, producing, delivering and tracking high quality video messages  around the Internet can bring increased costs to advertisers, agencies and providers, costs which will have to be recovered in the pricing of the product or service being promoted.
"Video represents a massive opportunity for businesses to drive greater engagement with their message and to use second-by-second viewing data to understand the digital body language of potential buyers," said Michael Litt, CEO and co-founder of Vidyard. "We're excited to help our customers expand their use of video content and analytics across every facet of their businesses, and we're thrilled by the results they're seeing every day in the field."
Vidyard says prospecting, educating and selling can be particularly enhanced with personalized videos and video analytics, and live streaming with integrated viewer tracking and lead generation tools built-in can be used to provide an accurate picture of a prospect's interest and intent.
In the past year or so, Vidyard has closed significant funding deals, with an $18 million Series B financing led by Bessemer Venture Partners, followed by a more recent $35 million Series C financing led by Battery Ventures with participation from existing investors Bessemer Venture Partners, Salesforce Ventures, OMERS Ventures, iNovia Capital and SoftTech VC.
To date, Vidyard has raised more than $60 million. In addition to record growth, 2015 saw Vidyard's acquisition of Switch Merge and expanded video product offerings, including integration with Marketo, Oracle Marketing Cloud, Act-On, Adobe Marketing Cloud, and Salesforce.
Vidyard joins other marketing-technology companies that Battery has funded, such as ExactTarget, Bluekai, FreeWheel, Marketo, Neolane and Omniture.
A recent Google report on the global online ad scene indicates the fondness marketers are showing for the data that can be gathered through the tracking and analysis of video ad consumption. Basic parameters like shares, views, comments, watch time and the like are said to contribute to determining audience response, attitude and predispostion.
Concepts about digital body language and tapping into the signals and activities buyers may exhibit online were developed and popularized by Canadian author and tech company founder Steven Woods, and Paul Teshima.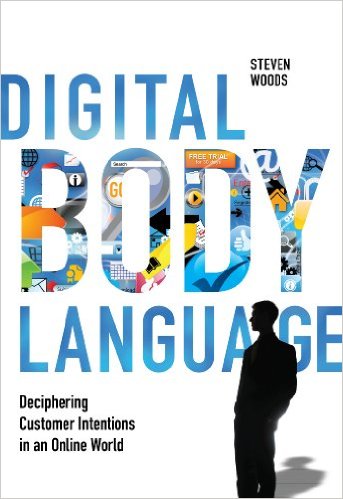 By analyzing the timing, frequency and clickstream data of website visits, marketers can zero in on a buyer profile in order to increase lead conversion rates, shorten sales cycles and improve win rates, advocates say.
"Real power in modern marketing comes from understanding digital buying signals and using them to connect with the right message at the right time," said Meagen Eisenberg, CMO at MongoDB, a Vidyard customer. "With the ability to track, right down to the second, how long a buyer engages in a message, we can gain immediate insight into what they're interested in and where they are in the buying journey. Using actual engagement data to detect buying signals is a very powerful concept, and one that sets the bar for where marketing is heading."
Digital body language analysis can surely track how long a buyer engages in a message (in an online video context, it can confirm that a company's entire three-minute promo video streamed to particular device, even one associated with a particular customer).
But it may be up to old fashioned analog body language analysis to answer the question, 'Did the potential customer really watch the video, or did they fall asleep out of sheer boredom in the first thirty seconds and the clip just kept on rolling?'
-30-