Whether you're a new homeowner, or just in the midst of the latest in your ongoing string of renovations, everyone could use a little help with their home improvement projects.
Along with a wide selection of television shows and personalities that offer up their advice, warnings, and suggestions, there are a multitude of apps on which you can rely as well to help with home renovations. From assisting in measuring and creating, to simply finding the right person for the job while you sit back and catch the game, here are 4 interesting ones.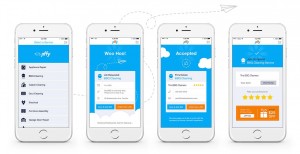 Jiffy on Demand (iOS, Android; free)
Essentially the Uber of home improvement, use this app, developed in Toronto, to order up help for everything from a local plumber, to pest control, or appliance installation. The app connects those in need with qualified tradespeople in the area who can be there, well, in a jiffy, to help. There are 24 services offered, from BBQ cleaning and snow removal, to duct cleaning, or just a general handyman. Select what you need, and you'll see the standard and after-hours rates, which will be charged to your credit card upon completion of the job. Request that someone come ASAP, or make an appointment for later. An electrician, for example, will cost $180 for the first two hours, and $90 every hour thereafter. If it's after 5 p.m. or on weekends, it will cost 1.5x the typical rate. All professionals are rated at 4 or more stars, andmust provide proof of insurance or license where necessary before becoming a Jiffy partner.www.jiffyondemand.com
Handyman Calculator (Android; free)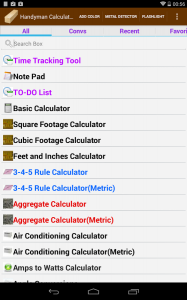 If there's something you need to calculate for a home improvement job, chances are, this highly-rated app will have a special calculator for it. It includes calculations for woodworking, plywood, framing, asphalt, concrete, roof, paint, tiles – the list goes on. Plus, a calculator for materials and time spent, a to-do list, and the ability to save calculations to a notepad. There's also a time-tracking tool, and a square-footage calculator. It will turn your smartphone or tablet into a valuable assistant during the work process. And it may also help the job go much more smoothly, keeping all of the information you need organized and in one place.
While this app isn't limited to just home improvement topics, it's essentially the Google of how-tos. Ask it how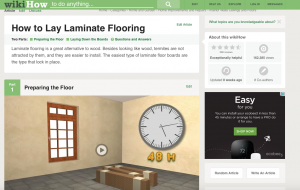 to do just about anything, from flying a plane in an emergency to making the perfect boiled egg, and it will tell you – in detail. Each answer includes step-by-step directions, complete with visuals, and even, in some cases, videos. There are over 180,000 instructional articles, which can be bookmarked for offline viewing so you aren't using up your cellular data. Find out how to put down linoleum or laminate flooring, for example; or how to fix a hole in wall (so the wife won't see your mistake when she gets home!)
iHandy Carpenter (iOS; $2.79)
Literally turn your smartphone into a measuring tool with this app, which includes five useful tools for home renovations. There's a plumb bomb,surface level, bubble level bar, steel protractor that can measure from 0 to 180-degrees, and a steel ruler. Swipe left and right with the ruler to measure items longer than the device. Calibrate your phone within the app before beginning, then rely on the measurements to guide you along.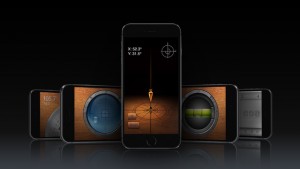 Who ever said a handyman needed a tool-packed kit? It seems like a simple smartphone could house everything you need to get started. OK, not everything. But there's certainly a worthwhile reason to keep your mobile device in your tool belt, too.