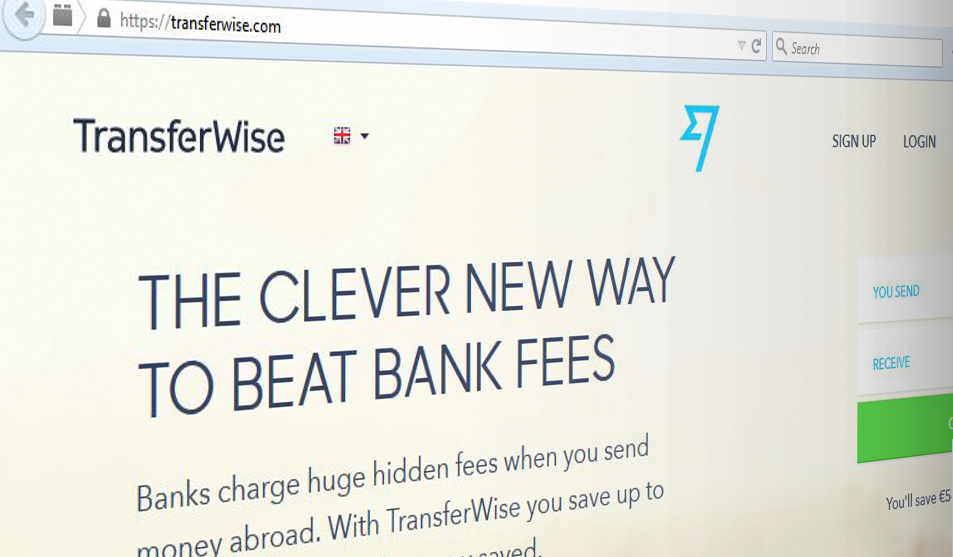 By Gadjo Cardenas Sevilla
Innovations like PayPal and Uber usually strike at the heart of age-old systems which we've all gotten used to even if they are far from efficient, convenient or fair to the consumer. TransferWise applies new thinking into the archaic and cumbersome world of money transfer by introducing transparency and bringing down pricing.
PayPal brought the efficiency of the Internet age, and later on smartphones, into the once time consuming and arduous task of paying for goods and services online.
Uber challenged the transportation industry and created a new platform for anyone to hail a range of transport options to get from point a to point b without even having to take out their pocketbook.
Similarly, TransferWise, a company founded by the inventors of Skype and backed by savvy billionaire Sir Richard Branson, brings transparency and efficiency to the process of transferring currency between countries. The service, which launched in Canada in April, can be accessed via the company website at TransferWise.
Goodbody told WhatsYourTech.ca that there  are 6 million Canadian residents living in Canada that were born outside, plus 3 million Canadians who live abroad. With roots elsewhere and an expanding global economy money transfers are a huge business opportunity.
"We are the only company in the world that has no hidden fess and no markup," explains Michael Goodbody, communications head for TransferWise. "As a result, out service in the UK and US is 8 times cheaper than using a bank. in Canada, we are 5 times cheaper."
How does TransferWise make its money?  The company charges a set amount, in Canada, this is 1.2 per cent of the amount transferred No exchange rate markup and no hidden foreign exchange markup.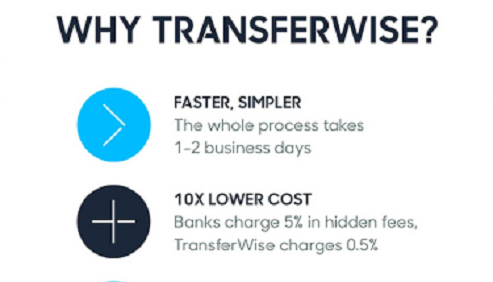 TransferWise is Europe's leading consumer financial technology (FinTech) start-up,  and recently announced the official launch of its widely acclaimed peer-to-peer international money transfer platform in Canada.
TransferWise was founded in early 2011, and has quickly grown into one of Europe's most successful tech exports with more than one million customers and moving almost CAD$1 billion a month, saving customers more than CAD$1 million a day.
It has secured $91 million backing from investors such as Andreessen Horowitz, Sir Richard Branson, former CitiGroup CEO Vikram Pandit and PayPal founder Peter Thiel.
According to TransferWise, three million Canadians live abroad and almost seven million expatriates live in Canada. They are now able to send Canadian dollars to any of the 60 countries and 35 currencies on TransferWise's international money transfer platform.
TransferWise, which was developed by its founders out of necessity as they were needing to send money back home while working aboard, is up to five times cheaper to use compared to a bank.
"International money transfers are far more expensive than banks let on. Even when they claim there are no fees, they typically use an inflated exchange rate to increase their profits. TransferWise charges just 1.2 per cent – up to five times cheaper than Canadian banks," says Goodbody.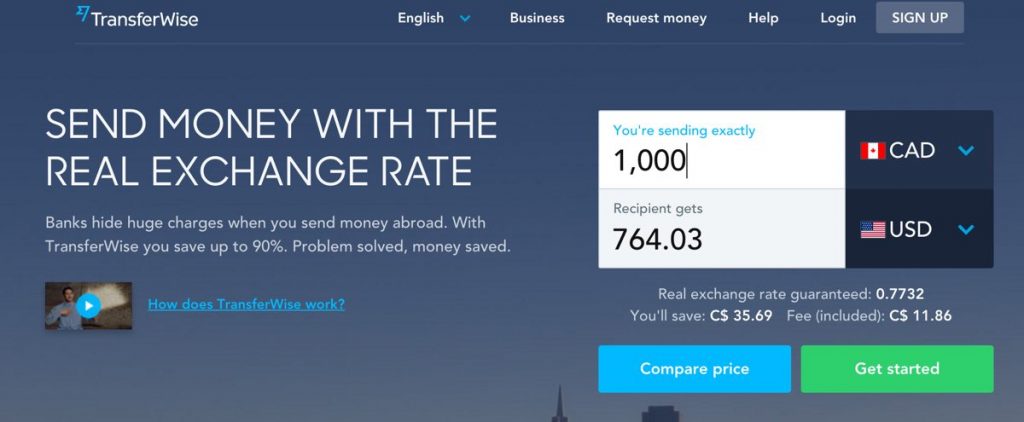 Transparency and clarity are TransferWise's best features. Once you access their website, you can quickly get the latest exchange rates and begin the process of transferring money from one currency to the other.
International money transfers are far more expensive than banks let on. Even when they claim there are no fees, they typically use an inflated exchange rate to increase their profits.
TransferWise's international money transfer platform is based on a peer-to-peer model, which gives users access to the real mid-market exchange rate. This allows them to avoid traditional banking fees altogether, which has never before been possible for Canadian consumers transferring money abroad. 
The company started in 2011 with its two founders making transfers between British pounds and euros. It now has over 500 employees and operates across almost 500 currency routes.