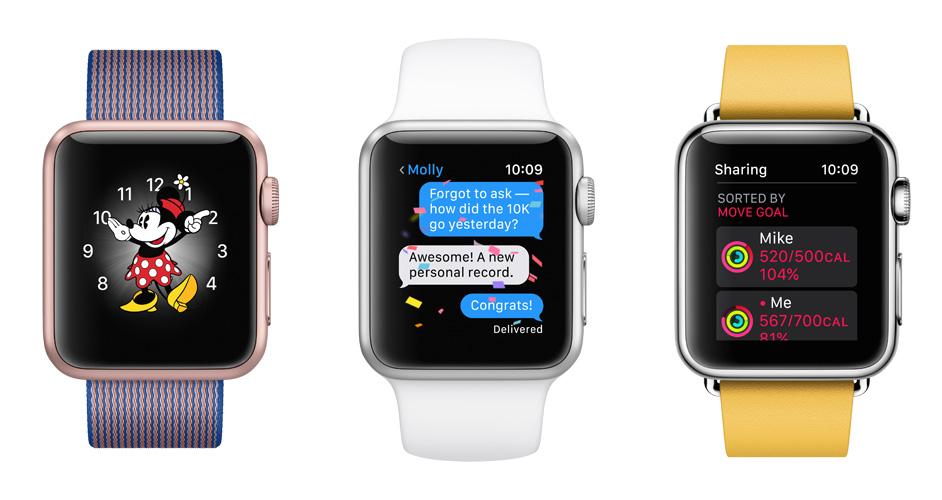 By Gadjo Cardenas Sevilla
Apple's 27th World Wide Developer's Conference kicked off this week in San Francisco and revealed the company's focus on expanding its key platforms to make them stronger and more compelling. The app ecosystem that fuels the iPhone and iPad currently has 2 million apps that have been downloaded 130 million times and developers have been paid $50 billion.
The Apple keynote kicking off WWDC 2016 had some high points. Apple's work on making their apps and technologies more accessible to persons with disabilities, fixing the latency and sluggishness of the Apple Watch and hints of some unified Smart Home and Internet of Things play. Overall, it was a focused keynote which didn't resort to Saturday Night Live-like skits, live bands or any bombshell hardware reveals.
That's expected, since WWDC is a developer conference, it focuses on nascent technologies and aims to guide the trajectory for Apple's platforms and services for later in the year when new hardware is released in time for the holidays. But this is Apple, and given the large venue (Bill Graham Civic Centre instead of the usual Moscone Center), the keynote seemed to lack the energy and excitement expected from launching a breakthrough product or service.
That would have been forgivable on any other year but 2016 ushers in iOS 10, a landmark year for the pioneering smartphone OS and the lifeblood of Apple's profitable iPhone business.
iOS 10
While CEO Tim Cook said iOS 10 was the 'biggest release yet,' when Software SVP Craig Federighi ran through 10 features of iOS 10, many of them felt like catch-up updates instead of the fresh and innovative features we've come to expect from Apple.
For example, there will be many animations, emojis, pulsating message bubbles and effects like balloons and explosions in iMessage, the iPhone's native messaging app. While these do spice up messages, they're clearly aimed at a much younger demographic of users and can be considered a little kitschy and downright unnecessary at times. But, considering that Messages is by far the most used app on iPhones, iPads and possibly Macs, it makes great sense to expand the messaging palette beyond simple text and voice messages.
A 'Raise to Wake' feature, which uses the accelerometer to wake the phone to subtly show notifications is a welcome feature but one that Android and even Windows Phone users have been enjoying for years.
Redesigning the Apple News and Music apps to have more white space and offer a trendier and larger font size is a good visual update. But the Music app still remains a basket case and is one of the most contentious bits of software on any platform, just ask anyone who has a legacy iTunes account and who has to deal with some of  the quirks and confusion that plagues the Music App.
There were some things that stood out for me and which I am excited for, this includes being able to type in various languages without manually having to switch keyboards and iOS 10 will finally allow users to delete native apps like Stocks, Compass, Tips, Reminders and others I may not use.
Apple Maps has finally evolved and now offers real time traffic info as well as the ability to  invoke apps without opening another window. This means you can search for a restaurant, book a reservation and even call an Uber within the Maps interface, which is pretty sweet.
There was also the addition of the Home app, which is an overdue container for all the HomeKit and IoT apps in one place, which shows that Apple sees the value of curating that experience as well.
macOS

macOS, which has been codenamed Sierra, promises to bring the power of Siri, the personal assistant debuted in 2011, to the desktop. Seeing as Microsoft hasn't really gotten too much mileage from having Cortana on Windows 10 (which for Canadian users has fewer features, go figure), there's hope that macOS can really leverage the power of Siri as a multitasking tool.
Apple's advantage is that it already mastered Continuity, which allows iOS and Macs to seamlessly switch content (i.e. start an email on your iPad and magically finish it the moment you sit on your iMac) between platforms. So having Siri make appointments across devices ensures cohesiveness.
Desktop and Documents folders are universally synched across devices on macOS so retrieving files is easy no matter what device you're using. This beats having to manually save said files to some cloud service and download them on separate devices.
tvOS and watchOS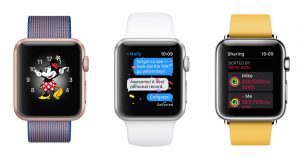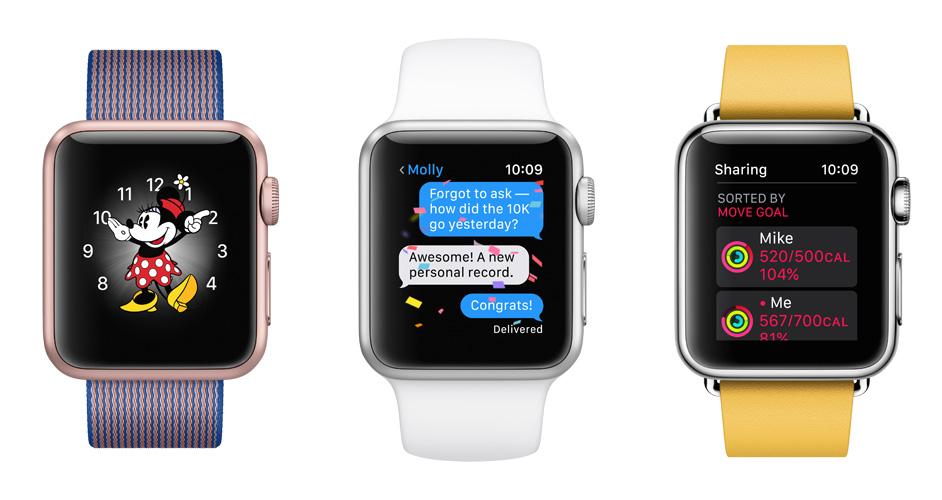 tvOS and watchOS are the two other pillars of Apple's macro-ecosystem. They are derivatives of iOS and run Apple TV and Apple Watch. Apple TV, Apple's set-top box and competitor to the likes of Chromecast, Roku and others now has over 1,300 Video channels (only 80 before) there are over 6,000 native apps in just six months.
Apple TV's big feature has been Siri and it looks like it just got smarter and is able to search for movies, topics, genres, and run searches with multiple criteria. 
Apple Watch looks like it is finally headed to where it needs to be with watchOS 3. After one year in the market and with dozens of SKUs and limitless accessories available, the Watch is finally going be launch apps faster, have a better way to multi-task via a dock, and a massive improvement in performance across the board leading to fewer touch interactions.
The third time seems to be the charm with the watchOS 3 and hopefully all these features will work well on existing wearables as well as whatever Apple has up its sleeve for Watch 2.
Calculated revelations
It's this time of year where Apple has to endure murmurs and insinuations that it is struggling with innovation, which must feel strange for a company that has built its place by constantly innovating at every turn. Still, there's no denying that some competitors have caught up, there are various flagship smartphones worth noting, thinner and more powerful notebooks and cheaper smartwatches flooding the market right now.
The various revelations at WWDC give partners and developers a lot to chew on and a head start in making their apps compatible with the future Apple envisions. These revelations don't give anything away in terms of what to expect from the new iPhone, MacBook or any other hardware.
By focusing on the long term of their platforms and taking hardware and products out of the conversation at WWDC, Apple buys itself some more time in coming up with what many expect to be key product updates in the fall. It's a smart move to focus on what the next versions of their platforms and services have to offer while biding time to flesh out the next generation hardware.  These, after all are the true source of massive profits for the company.