Whether it's your father, husband, brother, son, or friend, and regardless of his job, every working dad could use (and would appreciate) a bit of tech in his life. That said, here are 5 great tech gift ideas for the professional dad on your list.
1.Microsoft Surface Pro 4
A big trend in computing these days is towards 2-in-1 "convertible" notebooks, and the Microsoft Surface leads the pack. The devices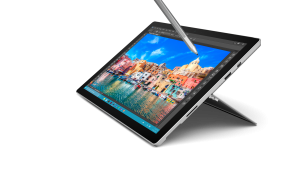 function as notebook and tablet hybrids, including a full-sized keyboard, plus a touchscreen interface, and an adjustable design that can work as a traditional laptop, tablet, or even tented for watching movies or delivering presentations. The fourth-generation of this popular device, the Surface Pro 4, boasts a sixth-generation Intel Core m3 processor, 128GB SSD, 4GB RAM, and a 12.3" PixelSense touchscreen display. It comes loaded with Windows 10 Pro, along with a Surface Pen. It sells for $1,149 on the Microsoft Store, where you can grab a slew of other great accessories for dad; and will ship by July 5. Or, try to win one in our contest – just make sure to enter before 11:59 p.m. on June 19.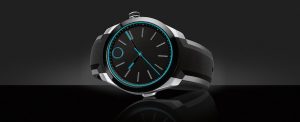 2.HP Movado BOLD Motion Smartwatch
Working dads probably need, or at least want, to stay connected 24/7. A smartwatch like the HP Movado BOLD Motion can help. With an understated design, it will provide both visual cues and subtle vibrations to advise of a notification, like an incoming call, text message, or appointment – whether it's a reminder for an upcoming business meeting, or his son's soccer finals. Plus, the watch can be used to track daily steps, and it's water-resistant up to 50 metres. Dad will particularly like that it works with both iPhone and Android devices, and it only needs to be charged once per week, on average. For a dad who might not be into flashy fashion, consider it a stylish watch with some cool, hidden high-tech features. $929.99
3.HP Star Wars Special Edition Notebook Sleeve
If dad is a major fan of Star Wars (and let's face it, which dad isn't?) he'll cheer with delight at uncovering this fun notebook sleeve from HP,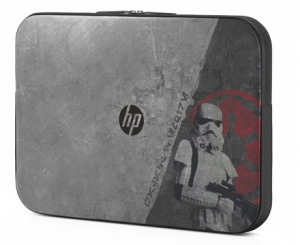 which will keep his computer safe from bumps and scratches, not to mention attract plenty of compliments from clients and colleagues. Compatible with a number of HP and Compaq computers, it displays an ominous storm trooper, so just make sure that dad supports the dark side before you pick oe up for him. $44.99 (currently on for $19.99).
If dad's on the market for a new smartphone, and hasn't steadfastly joined the iPhone or Samsung Galaxy camps, consider grabbing him a premium yet affordable device like the Alcatel IDOL 3, which is equipped with an ample-sized 5.5" screen that can be viewed in direct sunlight, dual front-facing speakers with JBL Audio, long-lasting battery, 13MP rear camera, and 8MP wide-angle front camera for family-time selfies. Adding extra security is Eye-D, which uses eye print verification to unlock the device. The best part? You can grab one for dad for $0 on a plan with Telus, Bell, Virgin, or Videotron. He'll be set for at least the next year or two with even just a basic plan, and can add-on features as he desires.
5.weBoost eqo Cellular Signal Booster
Dad's home office is probably in the basement, where signal problems could be an issue. Or perhaps your cottage, where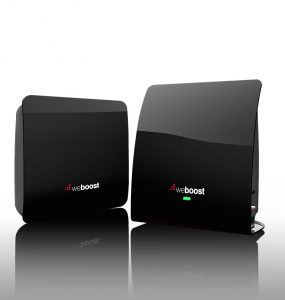 he tries to catch up on work, suffers from bad reception. A signal booster like the eqo from weBoost can help, promising to improve indoor cellular signal reception by up to 32 times. It is easily installed via plug-and-play, with a secondary box that acts as an antenna. With the ability to amplify the signal in spaces up to 1,200 square feet in size, dad will have the chance to enjoy much faster connectivity, and he'll thank you for it. $500