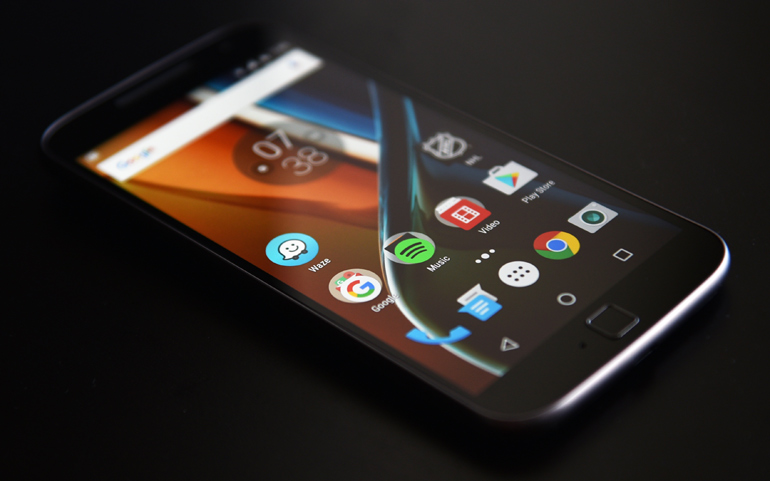 Buying a premium smartphone outright isn't what it used to be, now that prices routinely hit above $1,000, except mid-range phones are creeping up to close the performance gap. The Motorola Moto G4 Plus is a solid example of a phone that performs admirably well, yet comes in considerably lower on the price tag.
Selling for $400-$450 outright, the G4 Plus is already half or less of high-end devices, like the iPhone or Samsung Galaxy S7. Given how punitive contracts can be from the carriers, the price is right for maintaining the freedom of your current monthly plan, though there will be the temptation to get it from carriers at a reduced price on contract. You're better off not doing that.
Unfortunately, Motorola doesn't sell them unlocked directly, but that's not a problem when several options exist to unlock it anyway.
Alas, this isn't a phone that will turn heads for its beauty. It isn't the prettiest handset on the market, nor is it an ugly step-child. Either way, that's not the point. It's a serviceable phone that offers a lot, and functions well enough to be a worthy alternative for more budget-conscious consumers.
It has a large 5.5-inch 1080p IPS display, 2GB of RAM, 32GB internal storage (the microSD slot takes that up to another 128GB) and 16-megapixel rear camera. It runs on a 1.5GHz octa-core Snapdragon 617 processor and features Android 6.0.1, the latest version of the operating system as of this review.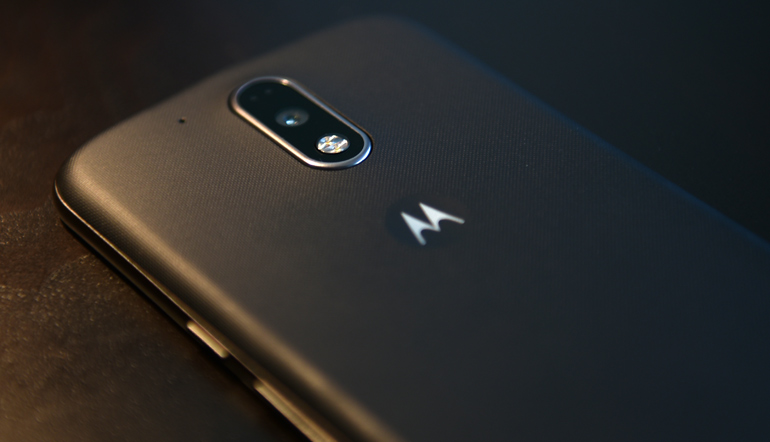 One omission is the lack of NFC (Near Field Communication) for quick Bluetooth pairing, device transfers and mobile payments. One addition is the square-shaped fingerprint sensor below the display. The 3,000mAh battery is a standard size, yet falls short of the larger 3,600mAh that was squeezed into last year's Moto X Play.
All of these features do have tangible usability consequences, making the G4 Plus truly a sum of its parts. Now that Motorola is fully under Lenovo's auspices, the first-in-line access the former seemingly had to Android updates when it was a Google subsidiary beg the question of whether that could continue moving forward. The stage is still the same — the G4 Plus offers one of the most untouched vanilla versions of Android any third-party manufacturer currently offers.
Then there's the fingerprint sensor. More responsive than I expected, I found it a pleasure to use. I've also become more of a fan of fingerprint sensors on the front, then those that are placed on the rear with other smartphones. The main reason is because I can unlock the device far more easily when it's laid down flat. Still, Motorola would have been better served bringing more functionality to it, like making it a secondary home button, for example.
Motorola has also maintained some of its own flavour. A twisting hand motion launches the camera right away. Shaking the phone side-to-side turns on the flashlight. The first of those two has been a mainstay since the first Moto X in 2013, while the second is new. Both became routine throughout my time with the phone, proving useful for those quick moments where either one was necessary.
Performance wasn't a surprise. Being a mid-range phone with moderate specs that don't push the envelope, the G4 Plus didn't present any shock and awe. This isn't the phone you want for graphics-intensive games; the casual variety will fare much better. Video-based apps or games are also a little hit or miss. I didn't try this phone playing Pokemon Go, but I can see the potential for lag after keeping it running for longer stretches.
Generally, moderate usage led to consistent results. The phone was capable and reliable, so long as it wasn't burdened with too much at once. That's not so much about how many apps are open, but rather which ones are running and what they are trying to do. For example, Netflix ran perfectly fine, as did Spotify and NHL GameCenter. Angry Birds 2? No problem. But VR and 360-degree video via Google Cardboard wasn't always super smooth. I also noted a slight lag when video editing using HTC's Zoe app.
For simple things, like calling, messaging, social media and YouTube, the G4 Plus never showed signs of strain, and I imagine that would appeal to most users who mostly do those things on their phones.
They also take photos, and here, the G4 Plus was supposed to be intriguing. Motorola touted its performance chops to me prior to launch, and while much improved from previous Moto G devices, it's not quite the stud they made it out to be. Daytime shooting is great. Vibrant and sharp, it's hard to get a bad photo. The faster focusing does help, too.
Dim lights and night shooting pose greater challenges, however. Focusing needs a helping tap, and though an exposure control slider is available as part of the focusing reticle, the G4 Plus would need a larger aperture and optical image stabilization to bring more light in and stay sharp. That's not to say that photos are awful — they aren't. In fact, its overall performance isn't that far off from the iPhone 6, and is arguably better than certain others in its class.
As competitively good as the Moto G4 Plus tends to be, overall, it does share the same field with others that are comparable in both performance and price. The Nexus 5X is a solid device that is available unlocked directly from Google, starting at $439. The Sony Xperia XA is $349 outright, but only available through Bell, Virgin Mobile and Wind. The OnePlus 3 is $519, plus duties and taxes, but is more powerful than the G4 Plus. And there are still devices from 2015 that can be more than viable as mid-range devices.
The G4 Plus does have the benefit of wide availability amongst the carrers. Rogers, Telus, Koodo Mobile, Virgin Mobile, SaskTel and Wind are all selling it now. If you aren't looking for all the bells and whistles, and are fine with a phone that looks fairly plain, the G4 Plus will serve you well. If you want or need more power, look elsewhere.