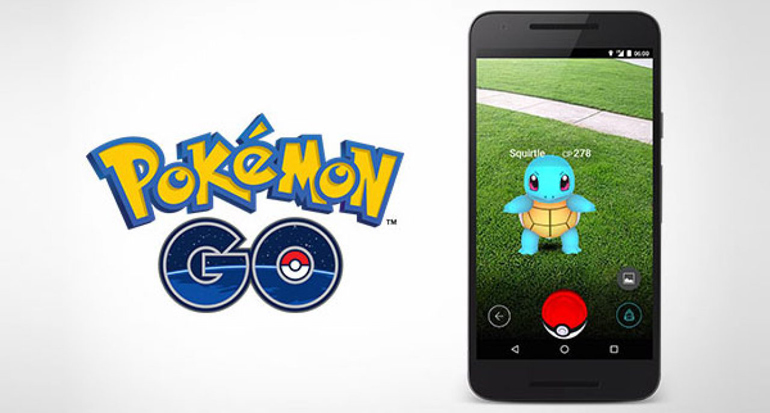 Whenever people walk while looking at their phones, seemingly oblivious to the world around them, it may be a good bet that they are playing Pokemon Go. The popular mobile game has captured hearts and minds, but it has also done plenty in promoting augmented reality.
The numbers behind Pokemon Go are staggering. The top-grossing app in four countries. Setting an App Store record for most downloads within a week of launch. Likely to eventually soon hit 100 million downloads, despite only launching in early July.
It's hard to tell if or when the novelty will wear off for players, many of whom are casual or curious. Fans may be keen on playing, even through bitterly cold months during the winter, whereas the more casual ones may not think it worth bothering.
Regardless, the game's impact is larger than simply a mass treasure hunt for fictional characters interspersed in the real world. Its mixture of the real and virtual is augmented reality done right. Content with mass appeal that engages users is one major part of it, but the fact it involves movement and location is the secret sauce that has contributed to the success.
Perhaps it's not surprising that big brands have tried to latch onto what the game is capable of. McDonald's came on as the first sponsor. Uber and Zipcar have experimented with driving customers to locations specific to the game. Even local vendors have used the game to lure players in and create some awareness.
Granted, Pokemon Go isn't the first time vendors have used augmented reality to connect with consumers, but it's been arguably more effective in maintaining their attention span. Considering people are playing this game for little more than healthy competition and bragging rights, the lack of anything tangible or transferrable would seemingly point to the game being a pure fad.
The jury's out on that, except the potential is all too real. The implications for utilizing the same methodology feel almost limitless. Corporations could use similar location-based augmented reality on either side of the coin — for internal team-building exercises, and as a way to build a better connection with consumers. Schools could use it for learning, either indoors or outdoors. Cities and municipalities could use it as a crowdsourcing tool to report anything pertinent, be it a huge pothole, roadkill, illegal dumping site, snow-covered road, or anything else you can think of.
The beauty of such scenarios is that they leverage the various elements that make a smartphone so handy. The phone would track and pin the location, snap a photo of the "discovery" and upload it to a server using the cellular data connection. Similar instances already take place with social media, where shoppers tag or advertise items and sales that others might not know about. Those are fairly off the cuff, and not entirely organized. By adding augmented reality to the mix, it could be more compelling.
It may not be smart to have more zombies walking around glued to their smartphone screens, but the level of engagement Pokemon Go has shown is pretty extraordinary. The sheer fact casual smartphone users and Pokemon newcomers are giving it a go and sticking with it is a testament to how much people like a good treasure hunt.
Substitute Pikachu with something else, be it a consumer item or public nuisance, and it's possible the same formula could bear real fruit for copycats. This isn't Flappy Bird, the mobile game that caught fire and triggered all sorts of doppelgangers. Augmented reality and location-based tracking are the keys to Pokemon Go's success, and it may be the game that starts a new era in consumer engagement.