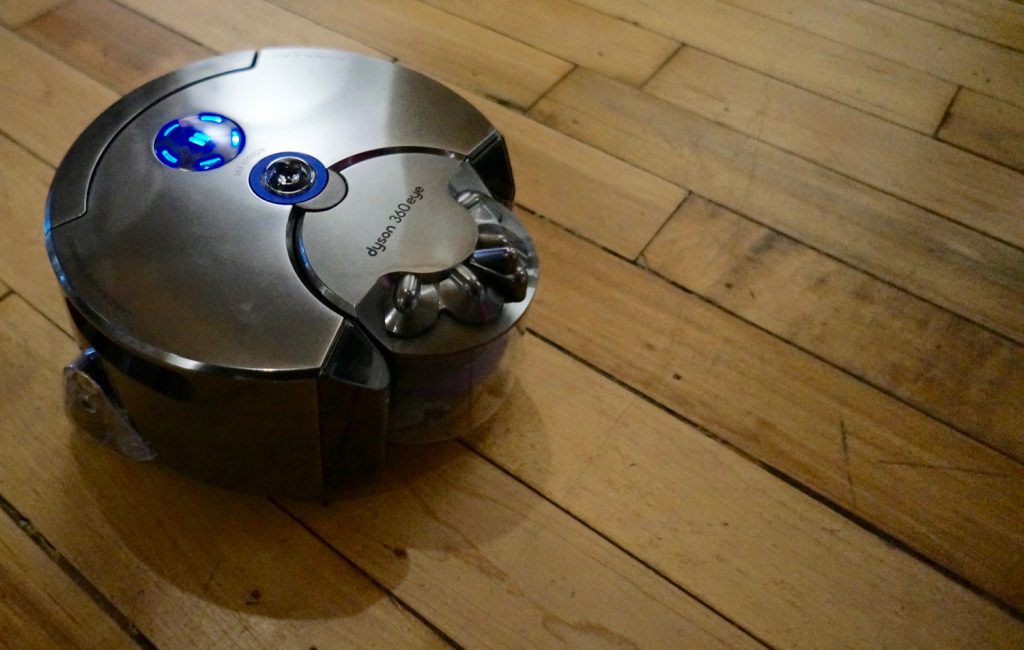 By Gadjo Cardenas Sevilla
The Dyson 360 Eye robotic vacuum is a product that is over 10 years in the making and integrates state of the art robotics, optics, mobile app technology and Dyson's patented vacuum engineering. Here's my first-hand review.
For Dyson, the idea that a robotic vacuum needed to exist is nothing new. The company was already developing a prototype back in 2001 and while Sir James Dyson stressed that the product should be a 'vacuum first, a robot second,' the very first iteration of the what was to become the Dyson 360 Eye robot vacuum already had some very solid design foundations.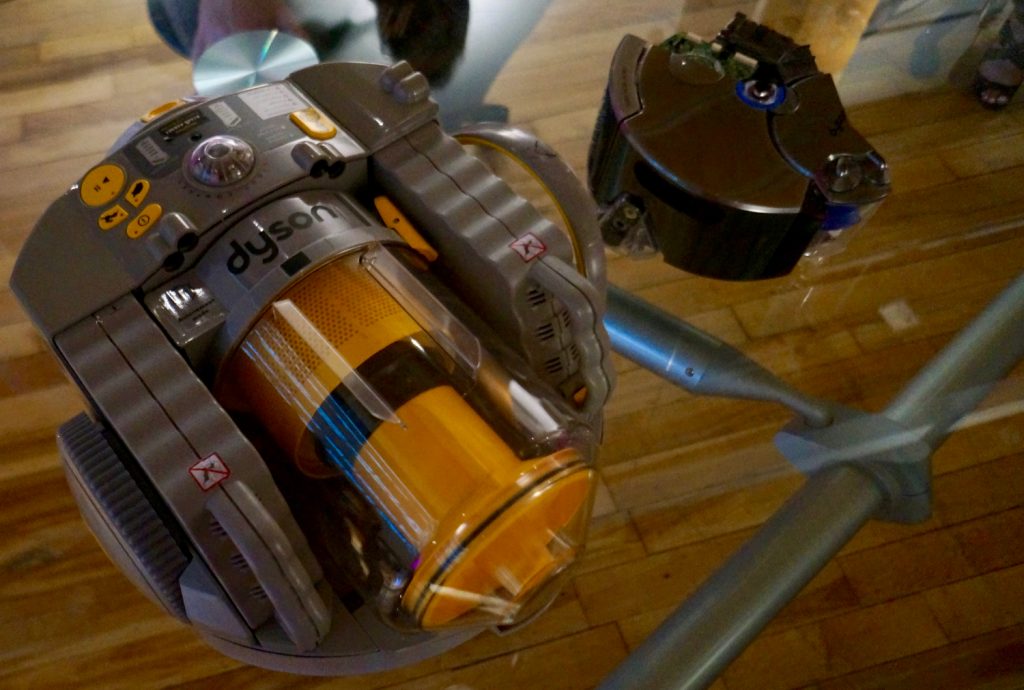 That original idea for a robotic vacuum was ahead of its time and did not ship. It was too expensive, the technology needed for navigation and connectivity plus the insane vortex-like sucking power that Dyson's machines are celebrated for, were still a decade away from being viable.
This didn't stop Dyson, who poured a fortune of R&D on the project until it felt that it was ripe and right for consumers. Fast forward to 2016 and the Dyson 360 Eye Robot vacuum is a reality and, quite likely, the device to leapfrog the whole robotic vacuum marketplace.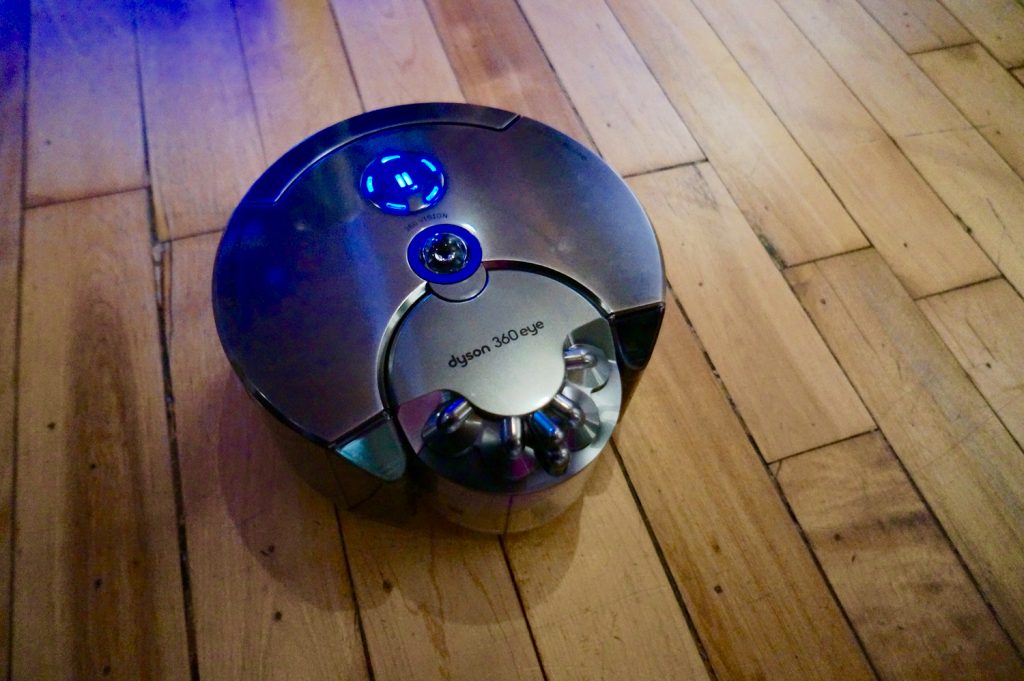 I've had a long and complicated history with robotic vacuums. I've invested time in the first Roombas and even gave upstart devices like Moneual a shot. And while these devices were robotic and somewhat autonomous and they were also vacuum cleaners, I found they didn't merit the high-prices attributed to them.
Sure, they could be programmed to go off during the day and clean a portion of your house or office, but more often than not, they managed to find ways to get stuck under chairs or get lost in some corner. Battery life was always borderline abysmal, they didn't clean very well and eventually did so poorly that you couldn't even donate them because they had a reputation for being really sub-standard cleaning appliances. Most of the time, you were better off using a handheld Dustbuster or a full-sized noisy vacuum to get the job done in a fraction of the time.
First Impressions
The first thing that really impressed me about the the Dyson 360 Eye Robot was how good it is as a vacuum. I live in an apartment with two furry cats who shed constantly so I take my vacuuming seriously. Letting the Dyson 360 Robot loose for 20 minutes always manages to yield a surprising amount of dust, fur and grit. It really is a product that has the Dyson pedigree for cleaning on a granular level.
In terms of design, the Dyson 360 Eye Robot is smaller and taller than most robotic vacuums in the market today. While it won't easily fit under sofas or bed posts, this also lessens the chances that it will get stuck.
It has an Eye for cleaning
Navigation is handled by an innovative 360 Eye camera, basically a 360′ camera that constantly takes placement images and references them for distance and depth. No, it doesn't take photos of people and it doesn't store any of this data, either. it simply uses the Eye to look at where it is and where it needs to go.
This is quite amazing since this navigation is so advanced that it can turn the corner or even circle a post without bumping into anything.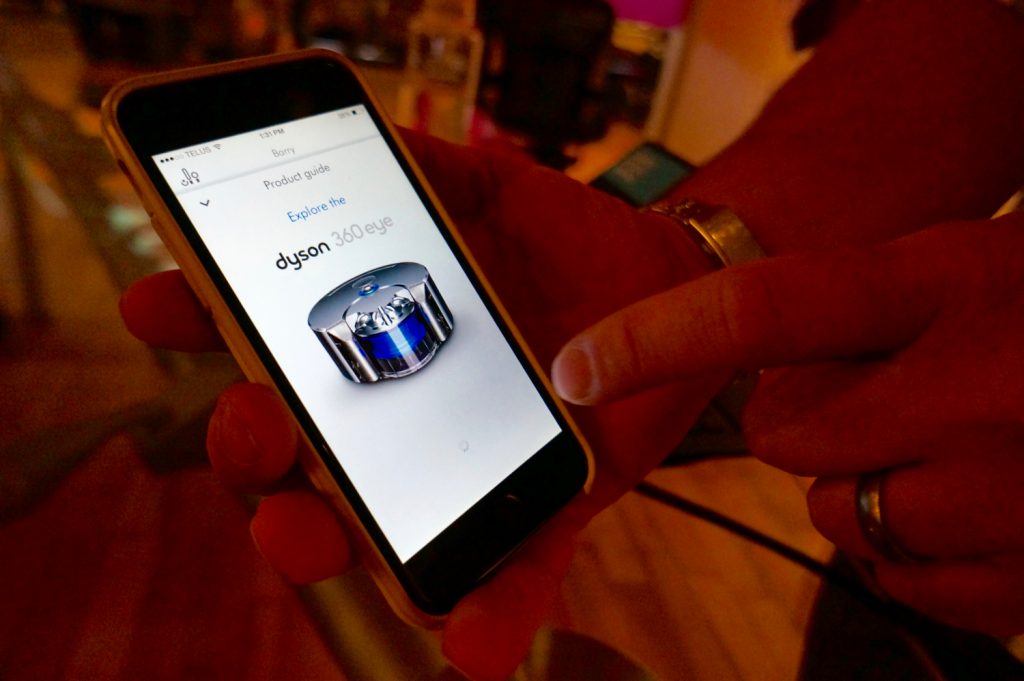 What is also impressive is that, like any good robot, the 360 Eye Robot can return to its base station and charge until it is ready to go out and clean. This, along with the companion Dyson Link iOS or Android app, opens up various possibilities for scheduling cleaning time or deploying the vacuum remotely.
Some use cases would be having the Dyson installed in an elderly parent's house or room for regular cleaning. Folks who like to rent out their homes or apartments for Airbnb-type rentals, can use the Dyson Eye 360 Robot to ensure the unit has been vacuumed before a new tenant arrives.
App needs work
The app is convenient but also proved to be fidgety. I had problems getting it to connect to the vacuum initially, but after several tries, it worked well. I set my Eye 360 Robot to clean my home at 9:40 a.m. which is usually when I'm at the gym a few blocks away.
The app notifies me when the the cleaning has started and also if there are any issues (i.e. the vacuum gets stuck or tangled).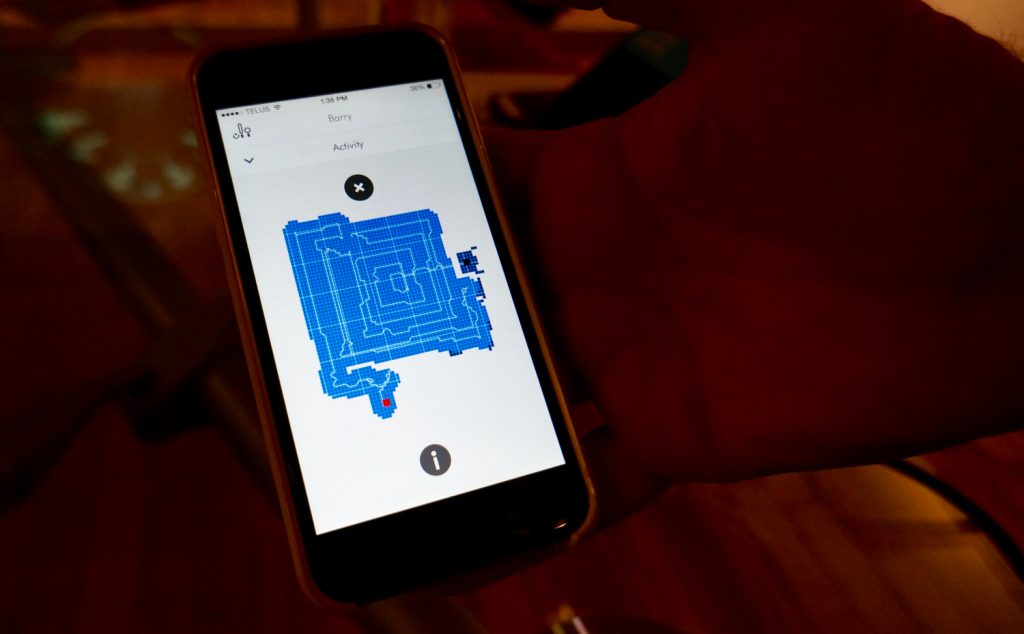 It is also possible to deploy the Dyson vacuum remotely using the app and you even get a neat chart of where it has cleaned until the battery peters out or it gets jammed or stuck somewhere. The app does have some troubleshooting information, but for instances where something goes wrong and restarting the vacuum isn't solving it, consumers can count on Dyson's customer support to walk them through the issues.
For the most part, the app and Dyson Eye 360 Robotic vacuum do feel like the future. Being able to clean your home with a press of a button regardless of where you are is straight out of the Jetsons.
There are some caveats. Users need to prepare their homes for cleaning. This means removing debris or items that can catch the vacuum's tank tracks. This includes rolling up rugs or carpets that have tassels, stringy pet toys or even loose pieces of paper that can get in and jam the vacuum.
Conclusion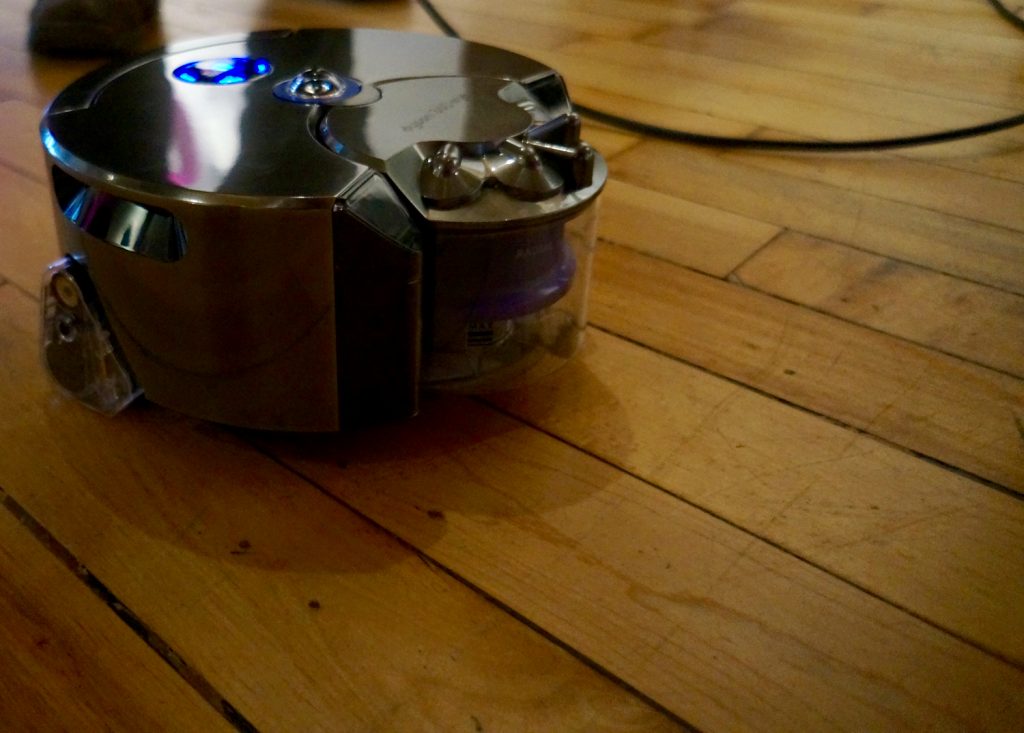 As the first of its kind, the Dyson Eye 360 Robotic vacuum is impressive out of the gate. It has strong deep cleaning capabilities and a promising navigation and app-centric user experience which could be developed into an entirely new line by Dyson.
The Dyson Eye 360 vacuum delivers on the promise of an autonomous and mostly self-guided robotic vacuum which can only get better. I like that you can use it independently of the app, just press the power button and let it clean. As the app gets better, I believe it will be able to do more.
At $1,299.99, the Dyson Eye 360 is certainly a luxury robot,  but on the strength of its cleaning capability alone,  it is undoubtedly the very best robot vacuum available in the market today.