Summer barbecues are a staple for Canadians. In most parts of Canada, the warm months are few and far between, so we want to make the most of them.
Thus, we send out the invites, gather up loads of friends and family, and celebrate by throwing some burgers, hot dogs, and steaks on the grill, cracking open a few refreshing beers, and pouring some tall glasses of lemonade.
No matter how great your cooking skills are, or that your homemade mojitos can rival the city's top bartender, there are other items beyond food and drink that can help take your reputation for holding fantastic summer barbecues to the next level.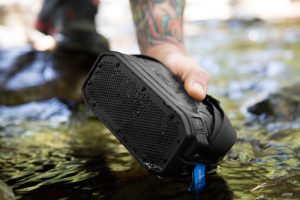 1. Portable Bluetooth speaker
As much as good conversation is integral to any backyard barbecue, music is the backdrop to any gathering. Whether you want to dance it up under the sun, or just play some light background tunes, a great portable Bluetooth speaker can make or break the ambiance. Braven's BRV-1M is just one of many options in the quickly-growing category. It's fully waterproof, and can withstand bumps, falls, and drops caused by overactive kids. It runs for up to 12 hours per charge, so will easily last for your entire event, without having to be plugged into a power source. And when your guests need to recharge their smartphones, they can just plug them into the unit and use the speaker's 2,200mAh built-in power bank. $150
2.App-controlled lighting
Along with great music is favourable lighting to help set the mood for the event. You can wirelessly connect and control up to 50 ilumi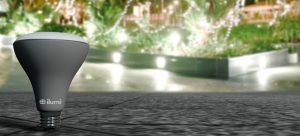 BR30 outdoor Smartbulbs from up to 150 feet away using an Android or iOS device and a MeshTek Bluetooth Smart connection. While you might not need quite that many of them for your backyard, you can grab a handful, then set them to pulse along with the music, or simply emit a soft, white glow once the sun sets and you enjoy après dinner cocktails on the deck. Each bulb costs about US$70.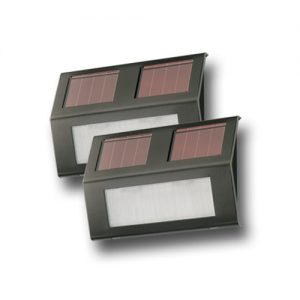 3.Solar lights
Alternatively, or in addition to app-controlled lighting, solar lights can come in handy to keep a pathway lit for latecomers, or simply to keep the party going, no power necessary. Since they gain power from the sun during the day, they can sufficiently light up the backyard at night. There's a lengthy list of options in this category, from solar-powered lanterns, to small lights with stakes to secure them in the ground. But when you're talking about a barbecue party that may run into the wee hours of the night, it's a good idea is to grab some small deck and stair lights that you can adhere to both sides of each step to ensure your guests can safely climb up and down. The Solar Step Lights from Nature Power come in packs of two, and have automatic sensors that turn them on and off. The sun-powered, weather-resistant lights require zero maintenance, but can offer up to eight hours of runtime per charge.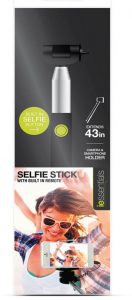 4.A selfie stick
As the host, you could run around snapping pics of everyone enjoying the day. But chances are you'll be far too busy cooking, tidying up, and making sure the drinks keep flowing and everyone remains entertained to worry about capturing memories. Slap a digital camera or smartphone onto a selfie stick, and let your guests capture their own moments. Add to the fun by setting up a spot with props, like funny glasses, Hawaiian lays, and cute hats, that the guests can put on to take silly photos with. (It's easy and affordable to fill up a box with items found at the dollar store.) Opt for a Bluetooth-enabled stick like the ReTrak model that has a shutter button on the base for wirelessly triggering the shot. Guests can simply frame their shot, push the button, and make some great memories that you can share with them later, and on social media.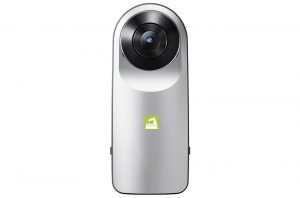 5.Use a panoramic camera
Take things a step further by setting up a panoramic camera and snap the occasional photo or video of everyone milling about, the kids as they run about playing, or a massive group shot. Not only will this enhance the party as it's taking place, but it will also provide a stream of memories you can keep for posterity, and share with friends and family. The LG 360 Cam, for example, is a portable, handheld camera that can captures 360-degree photos and videos while connected to a smartphone, or to its own microSD memory card.
Like this article?  Here's more!
Apps to Keep the Kids Busy During Summer Road Trips