It's never too early to get kids started on learning the basics of the STEM fields, which include Science, Technology, Engineering, and Math. And luckily, there are a ton of cool, fun, and education tech toys that can help.
We discussed the Project MC2 dolls for young girls before. But there are toys that go beyond, integrating the ability to do things like basic programming and coding, or help teach important math and critical thinking skills. And there are ones that will appeal to kids even younger than the 6-13 age range of the aforementioned dolls.
Here are just a few.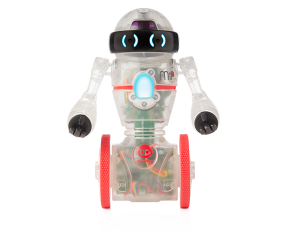 WowWee Coder MiP Programmable Robot $110
Kids can control this balancing robot with drag-and-drop commands from a compatible Bluetooth device and app, making it do everything from clap, to make a hand gesture, poke, drive forward, turn right or left, or play sounds. Kids can test how much the robot can balance on its tray before tipping over, even while driving over its included ramp. What really makes this a STEM toy, however, is the ability to program different reactions using drag-and-drop if/then commands. For example, kids can program the robot to move forward every time they tap it.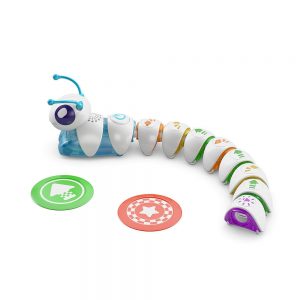 Fisher Price Think & Learn Code-A-Pillar $60
Geared toward even younger kids, aged 3 up to 8, the Code-A-Pillar comes with nine segments that connect to one another via USB. Each has a specific instruction on it – a left or right arrow, straight arrow, or light – that tells the caterpillar how to move or what to do. Expansion packs include even more intricate directions, like 45-degree and 90-degree turns. The programming comes in when kids must determine in which order to place the segments to get the caterpillar toy to a desired destination. The toy comes with "start" and "finish" discs, or simply make your own obstacles or maps for Code-A-Pillar to navigate. Once the order is chosen, press a button, and watch the device register the "codes" then scoot across the floor. It's a great intro to STEM for the littlest of kids.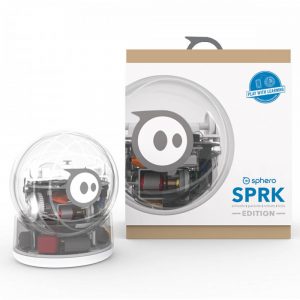 Sphero SPRK+ $100
This robot toy can bring pure fun, but much of its appeal is education, teaching kids how to program using the SPRK Lightning Lab. In addition to using a wealth of smartphone apps to control the rolling ball's movements and play things like augmented reality games, you can try and program your own movements. And even collaborate with other Sphero users around the world to develop fun and interesting codes.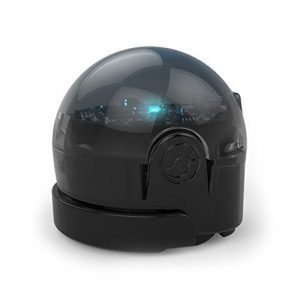 Ozobot 2.0 Bit $90
It's just about an inch tall, but this tiny wonder can be used to help teach kids how to code. They can program it to dance, race, or perform other actions, with coding options from beginner level to advanced. It uses OzoCodes – put markers to paper to draw colours in different sequences, which match different action commands for Ozobot. As kids get older and more familiar with how to code, they can move on to the OzoBlocky visual programming editor, a drag-and-drop interface.