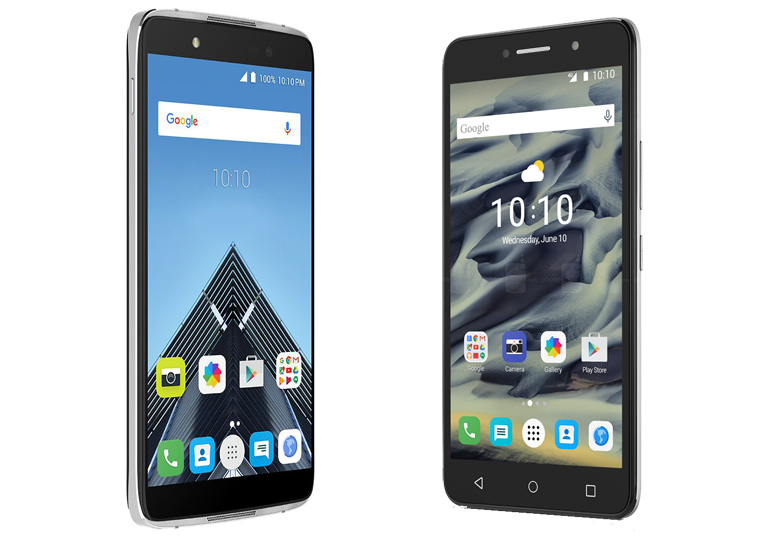 These two latest smartphones from Alcatel are targeted at consumers looking to save a few bucks without having to lose too much on features and functionality. There are plenty of trade-offs in making that work, and one of them delivers on that more than the other.
It may be a surprising stat that Alcatel is the fifth-largest phone manufacturer in North America, but it is true, and it has largely gotten there by playing in the budget-conscious and mid-range price points.
The Idol 4 is available at Bell, Virgin Mobile and Videotron for $300 outright or $0 on a two-year contract. The Pixi 4 is available at Bell, Telus, Videotron, Freedom Mobile (formerly Wind), Virgin Mobile and Koodo for only $90-$100 outright or $0 on a two-year contract.
Starting with the Idol 4, which is considerably better than the Pixi 4, it sports a 5.2-inch 1080p display, with glass on the back fused with metal edges. There are stereo speakers above and below, and they perforate into the back as well, allowing audio to spill out when the phone is laid face down. There is a small circular button in the middle on one side known as the "boom key" that could easily be mistaken for powering the device on or off.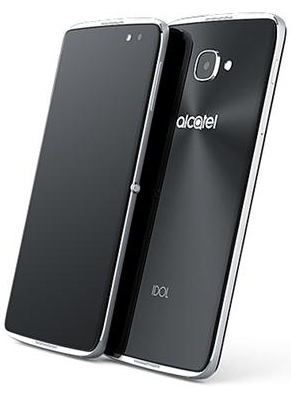 It's actually an action button that can be customized to launch an app or perform a task. By default, pressing it brings weather effects to the home screen, illustrating what conditions look like outside. Double-pressing it while the phone is asleep or locked snaps a photo with the rear camera, and holding it shoots a burst of images. The settings offer more options as to what the button can do, like doing the same camera features when the screen is already on, for example. Or you can choose to launch a favourite app with a single press whenever the screen is on.
Running on a Snapdragon 617 octa-core processor, 2GB of RAM and Android 6.0.1 Marshmallow, along with a 13-megapixel rear camera, 16GB internal storage, and 2610mAh battery, the Idol 4 isn't bad on paper.
Incidentally, it already has a quasi-clone on the market in the BlackBerry DTEK50. That phone is a rebadged version of Alcatel's model, albeit with a different plastic back and BlackBerry's own software on top of Android. Otherwise, the hardware components are identical, meaning that performance is not all that different between them.
The hardware differences do extend to software though. The "Convenience key", as BlackBerry calls it, offers more customization on the DTEK50 than what Alcatel presents on the Idol 4. BlackBerry's camera software is entirely different, even though both phones are using the same image sensor and lens. Both use a relatively untouched version of Android, opting not to mess too much with what's already there. While there are contrasting styles between them, the choice to dab rather than force the issue is appreciated.
The Idol 4's lock screen lays out shortcut icons to things like the calculator, taking a selfie, setting a timer or viewing recent calls. Alcatel calls these "Func shortcuts" and they are customizable through the settings in the lock screen section, offering some surprisingly good choices.
Performance is as to be expected for a handset in this price range. Basic tasks, like messaging, calling, browsing, social media and email flow well enough. Other than the extra time it might take for an app to launch or to go through tasks, it's not going to feel like a crawl. This isn't a flagship model with the best specs, so measured expectations and patience are necessary here. This isn't going to do well playing games that need plenty of processing power. Streaming media is fine, but again, every navigation point will be a step slower than a flagship would be.
The camera is decent, and performs well in good lighting, while struggling more in low-light situations. The manual mode helps offset some of the weaknesses by letting you control exposure, shutter speed, ISO and white balance, but noise will creep in for low-light shots. It has a tendency to better saturate colours from a distance, whereas the opposite can happen when closer to a subject. For general snaps with some flair, the Idol 4 will surprise some people, but mid-range phones have improved greatly in this area the last 18 months, so the Idol 4 can't be considered an outlier.
A consequence of all this is battery life. Pushing the processor turns the battery into a bit of a sieve. The fact it supports Quick Charge 2.0 means charging it doesn't take long, but it is something to be aware of. Will it last a full day? Yes, if we're talking a work day and then some, but this is the kind of phone that will likely need to be plugged in at some point in the evening.
For $300, the Idol 4 comes at a good price, and is clearly built to look better than its price point. The DTEK50 is currently selling for $430 unlocked directly from BlackBerry, providing some context on where Alcatel's model sits. Motorola's Moto G Plus is another excellent alternative that performs more robustly than others in its price range of $350-$400.
The Pixi 4, on the other hand, should only be considered for children or users who need a barebones device that comes with no frills and basic performance expectations. The 4.5-inch display (854 x 480) is bright, but clearly not high-resolution.
It supports LTE, so connectivity isn't an issue, but with limited processing power, RAM, internal storage and a pedestrian camera, the Pixi 4 is not meant to do more than it has to. The 8GB of built-in storage can be expanded with a microSD card (up to 32GB), so memory doesn't have to be a big drawback. The camera will capture acceptable images, but again, don't expect anything beyond what you can quickly share.
Still, for as low as $90 outright, it's a good deal. I would just advise against buying this on a two-year contract, unless you plan to pay off the balance well in advance of the term ending. The carrier subsidy for the Pixi 4 is such that it wouldn't take two years to pay it back, so best to get that over with sooner than later.