If you're a business start-up, chances are you don't have tons of money to spare on sophisticated local back-up storage, or remote servers. And even so, using the cloud can also be a great secondary safeguard for your sensitive and important data. But which service should you choose?
There are a number of free storage options that also have paid tiers if you need more than the allowed amount, additional security, and other benefits. In all cases, the service will delete your information should you decide to shut down an account, though there could be some latency before the files are completely wiped. If you have concerns, always read a service's privacy policy to confirm exact details of how information could/might be retained.
With that said, here are 4 of the most popular options from which you can choose, each of which makes it blazingly simple to sign up.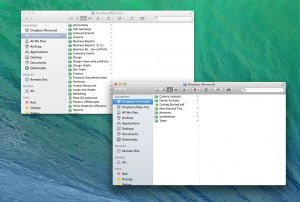 1.DropBox
Ideal for both photo storage and sharing, DropBox is pretty simple. Sign up for an account, upload folders or documents, and send a link to the desired person or persons. You can also set up shared folders so an entire team can upload their documents to the same folder than can be accessed from anywhere. With the free service, you get 2GB of storage with 256-bit AES encryption and SSL/TLS in transit, plus access to iOS and Android apps. The Pro upgrade allows for 1TB of storage, plus additional passwords and expirations for shared folders, the ability to manage permissions for folders, 10-times the sharing bandwidth, and priority e-mail support. With both, you can remotely delete folders from a lost/stolen device, and restore a previous or deleted version of a file within 30 days. You can get a free 30-day trial to the Pro service, then sign up for $129/year or $12.99/mo., with the former working out to two free months.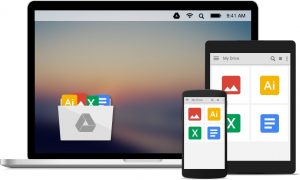 2.Google Drive
With a basic Google Drive account, accessed once you sign up for Google services, you get 15GB of free storage with the ability to share files and folders, and access them via iOS and Android devices. It works with other Google services, like Photos and Gmail – hover over an e-mail attachment, for example, and you can instantly save it to your Drive, whether it's a photo or a presentation. You can also access programs like Docs, Sheets, and Slides, creating content directly in Drive. For small businesses, Google Drive for Work might make the most sense. For $10 per user per month, you get up to 1TB of storage per user, or unlimited storage if you have more than five users. There's also the added advantage of collaborating on the Google Suite of services that also include Forms, Sites, Calendar, and Hangouts. With this service, you can suspend a user if he leaves the company, thus protecting your sensitive data, and control if files can be shared with addresses outside of the company. A 30-day trial is available, but note that you could lose access to Google services if you cancel after that period.
Pre-installed with Windows 10, you can get many flavours of Microsoft OneDrive. For $6.10 per user per month (a one-year commitment is required), you get 1TB of storage, or if you have particularly sensitive data, pay $12.10 per user per month for 5TB of storage per user (1TB if you have fewer than five users) with enhanced security and compliance features, like advanced data encryption. Alternatively, you can gain access to OneDrive with an Office 365 subscription. Options range from $6.10 user per month for OneDrive plus online versions of Office with e-mail and video conferencing, to $10.50 per user per month for full version of Office for a Mac or PC, including Word, Excel, PowerPoint, Outlook, and more. Pay $15.20 per user per month to get the whole she-bang. What do you get with OneDrive? The ability to store all kinds of files and access them from a PC, Mac, iOS, Android, or Windows device; collaborate on Word, Excel, PowerPoint, and OneNote files; annotate PDFs; and auto tagging and organizing of photos based on visuals. Plus, you get real-time notifications when someone is editing a document.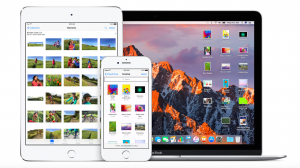 4.iCloud Drive
For small companies that use iOS devices, an iCloud Drive could be the simplest and most affordable solution. Store all of your files and access them from a mobile device, Mac, PC, or even desktop in your Documents folder, keeping them updated no matter which device you're using. The Drive can also store and back up things like your notes, mail, calendar, and contacts, while Keychain can store your account numbers, passwords, and credit card information. All content is encrypted, and iCloud uses two-factor authentication. Find My iPhone can held you locate a lost or stolen device, while Activation Lock can ensure that it won't be usable and thus resold or accessed by someone else. A small start-up could also use the Family Sharing feature, which lets up to six people store files in one account, then access them from anywhere. Even if you don't have your devices on hand, you can sign in to iCloud.com to access the files. You get 5GB of storage for free, or upgrade to 50GB for $1.29/mo., 200GB ($3.99/mo.), 1TB ($12.99/mo.), or 2TB ($25.99/mo.)