While it's true that you can get pretty great photos (or at least good enough) with a premium smartphone camera these days, that doesn't negate the need for tweaking them to make them better. Sometimes, the image is too dark, the colours are off, or you want to liven it up with a fun filter.
Ideally, you can send the photo to your computer, then use some photo editing software to improve it. But when you're out and about – like at a business trade show or on vacation – there's no time for that, especially if you want to share that photo right away. You can also use filters and editing tools built into apps like Snapchat and Instagram. But sometimes, you want to go beyond that.
Luckily, there are a number of really cool photo editing/enhancement apps that can help you vastly improve a smartphone snapshot so it's social media share-worthy, and will stand out amongst a sea of selfies and dinner pics.
Here are 3 particularly notable ones.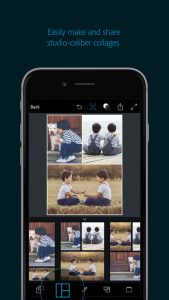 Adobe Photoshop Express
As a mobile version of Adobe's highly popular photo editing software, Photoshop Express (iOS, Android) includes some really cool features, like the ability to crop or merge photos, add filters and styles, add text, adjust colour, and more. Once you've successfully tweaked the photo, you can save it to your phone's library, upload it to the cloud, or share it directly on a social media site. At the core of the app is helping users get more creative, including the ability to create collages of photos with a single tap.
Google PhotoScan
A new part of Google Photos is PhotoScan, a standalone app for Android and iOS devices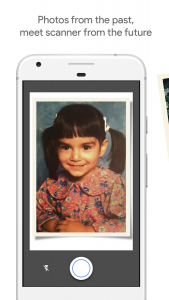 that can be used to fix up a photo taken of an older photo. Rather than use a scanner, simply snap a shot of your physical print, and the app will detect edges, straighten it up, rotate it accordingly, and remove any glare. Then, go to Google Photos to further enhance the pic until it's totally share-worthy. This includes editing tools like auto enhance for exposure and saturation, editing controls for light and colour, and adding one of 12 styles. In a few simple tests, I found that I could often actually get better results taking the photo without using the app, as long as I had a steady hand, good positioning, and favourable lighting. Nonetheless, the app is worth trying out if you've dug up a ton of old photos that you want to be able to digitize quickly and effectively. And it is free, after all.  Check out Gadjo Sevilla's post on how Google's new app makes it possible to get high-res scans of your old photos
Prisma
Sometimes, enhancing your photos means adding effects to it. And in today's world, when adding filters to pics posted to social sites like Snapchat are commonplace, this can sometimes be even more important than the quality of the photo itself. This app, available for Android and iOS, and just named by Apple as the top iPhone App of the Year, lets you get even more artistic with your photos by applying art filters and effects in the style of various famous artists. Not only can it add some flare to an already great pic, but this could also be a method to salvage an image that might not have turned out as you wished. Hide imperfections by making the image look like a comic book shot, or make it more playful by adding the Candy filter. Once the photo proof is on screen, tap it to dial the filter up or down until you reach your desired effect. If you have an iPhone 6 or later with iOS 10, you can also transform still images into a 15-second moving artwork clip.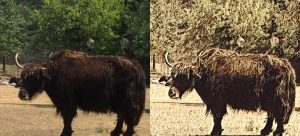 The original photo from the Toronto Zoo (left) gets an Old-Fashioned makeover on the right, thanks to photo effects app Prisma.