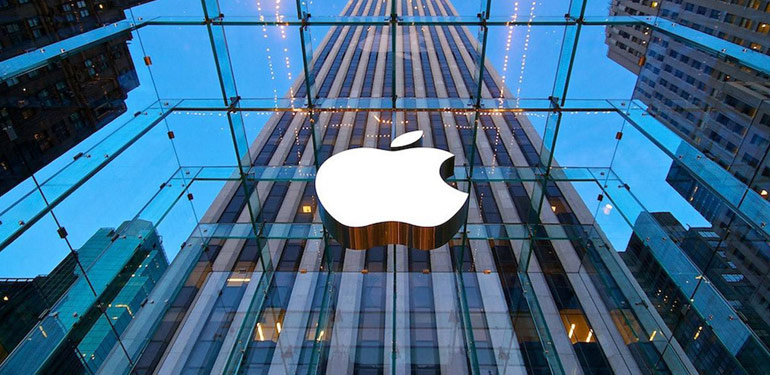 If you were to focus purely on the dollar figures, Apple's latest earnings looked like a nice bounce back for a company that had done worse in the previous three quarters. Dig a little deeper, and there are signs that not all is going well.
Apple posts revenues that would make any corporation envious — $78.4 billion in revenue in one quarter, $246 billion in cash holdings (mostly overseas) and $27 billion in cash flow, all figures U.S.
The iPhone effect
The iPhone continued to drive these numbers, with the company selling 78 million units, driven by the launch of the iPhone 7 and 7 Plus, where the average price for all the phones it sold was $695 U.S. Even Mac sales grew for the first time in a while, posting record numbers, according to the company.
Apple doesn't disclose how much each product category generates, only noting how much a certain one might sell. Not surprisingly, it happily exclaims iPhone sales numbers as a whole, but is less open about others.
There appears to be a bright spot in its services lineup, made up of the App Store, iTunes, iCloud, Apple Music and Apple Pay. The record revenue ($7.2 billion U.S.) these services amassed is impressive when compared to how other tech vendors do, and Apple is saying it wants to double that figure in only a few years.
However, there's a caveat to all of this. Those services are almost entirely driven by iPhone usage. Despite the higher margins they yield, any dip in iPhone sales would eventually affect services numbers too.
It's no secret that two-thirds of Apple's profit and revenue come from the iPhone lineup. In other words, the world's most valuable company relies on a single hardware product line to maintain sales figures and keep shareholders happy. I'm certainly not immersed in the world of finance and investing, but to me, that's a shaky foundation. Consumers need to keep buying newer models to keep things going at the same clip. Apple is rational in pointing out that growth would be incremental at best year-to-year, but the iPhone hasn't done much that is truly innovative in some time.
Samsung's debacle with the Note 7 recall must have also had an impact on sales. With three million Note 7s recalled, it's hard to estimate how many of those buyers ended up clutching an iPhone instead.
Wearable woes
The company claims the Apple Watch is hitting record numbers, except nothing has ever been revealed on that front. The wearables market is still a little all over the place. Fitbit recently announced it was laying off hundreds of employees, though it's not clear if the recent Pebble acquisition had anything to do with it.
Smartwatches just haven't caught on, and while Apple may sell plenty of them, I'd also be very curious to know what the return rate is on that product. Making the Watch 2 waterproof and more amenable to runners were great moves to shore up customers who would actually be active with it. Making it look more attractive is something the company still needs to figure out.
The AirPods, Apple's wireless earbuds, are considered wearables too. The launch delay probably meant their sales were limited and didn't figure into the overall quarterly numbers, but either way, their release is likely to lay the groundwork for more wearable accessories that fit into Apple's ecosystem. Other vendors are also staking their claim to wireless earbuds, making more rugged or advanced models that are simply better. Whether consumers recognize that with their hard-earned money is another story.
The Mac is back?
Launching new MacBook Pro models helped Apple get back on track with its Mac sales, except there's a catch. Revenues were up, while overall volume was down. Why? I can only presume because of the holiday shopping season and the expensive price tag each configuration had.
The Pro is also primarily aimed at professionals and those seeking something robust for work productivity. Funny how that focus didn't stop the company from removing key ports, like an SD card reader, which required buying an overpriced adapter to bridge the gap. What these announcements don't generally note or forecast is consumer sentiment, and if were to hazard a guess, there is plenty of derision out there over how that launch was handled.
iPad doldrums
Another 22% drop in iPad sales for the quarter, continuing a trend that has been going on since at least 2015. Granted, the iPad Pro 9.7-inch was the only tablet Apple launched last year, so it wasn't a category of significant focus, but even so, it's surprising to see how much this product line has fallen.
The iPad Pro 12.9-inch clearly hasn't turned out to be the laptop replacement or work productivity device everyone was waiting for. Running a product like that on a mobile operating system presents challenges that aren't worth the price of entry. Microsoft more wisely focused on making the Surface feel like a laptop because it runs on a desktop OS. Even Google is disadvantaged with its Chromebooks because of that, yet they still sell because they are usually much cheaper.
Unless something dramatic happens, or there is a far better synergy between MacOS and iOS, this looks like a trend that won't abate anytime soon.
Looking ahead
Apple does bide its time, so while VR, artificial intelligence, autonomous driving and smart home slowly come into play, it hasn't really shown anything in that space yet. Siri was launched all the way back in 2011 and has become an afterthought for most. Any potential it had to be something far more integrative, like Amazon's Alexa or Google's Assistant, may be damaged going forward.
If there are interesting things in the works in those areas, they could help relieve public perceptions of a company losing its mojo. Only time will tell.
What may be more predictable is a mirroring of last year's results. Apple had a great first quarter, before falling short the next three. Based on what's out right now, it's a good bet that happen all over again this year.