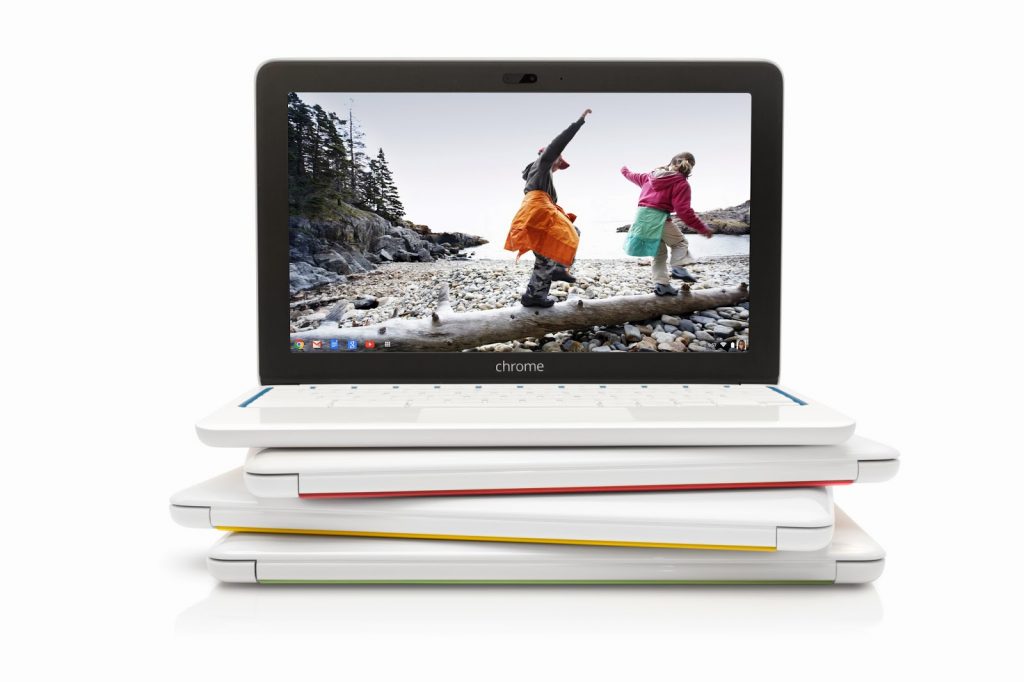 By Gadjo Cardenas Sevilla
The Chromebook has evolved from a poor copy of a PC to the most dominant device used in schools. Basically a notebook that runs a version of Google's Chrome browser as an operating system, Chromebooks require constant connection to the Internet, all the the applications are based on websites and each time a user signs off, the device basically becomes a clean slate. Here's why it's become so vital to the education market.
Chromebooks have overthrown PCs, Macs and even the once-standardized iPad as the go-to device in education. Google recently shared that there  are now over 20 million teachers and students that use Chromebooks at least weekly; and that there are now over 70 million G Suite for education users.
Why Chromebooks?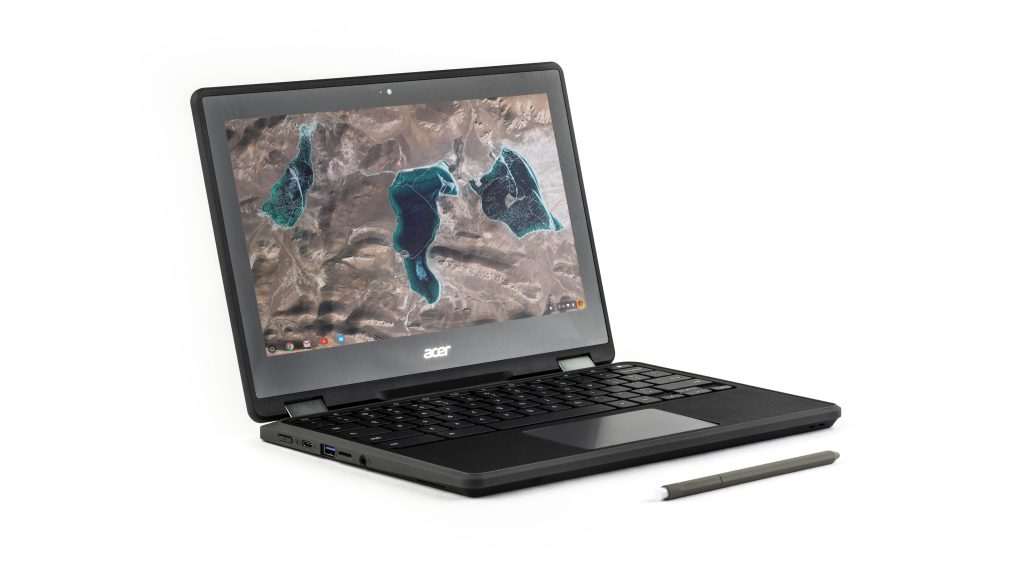 "Educators are looking for a device that can do everything for a student," said Rajen Sheth, director of product for Chrome for Education. "A device needs to be a laptop, a tablet, a textbook, and a notebook. It's not about replacing what is in the classroom, but really augmenting what is in the classroom."
As a computing platform, the Google Chrome powered Chromebook might not be the powerhouse that will appeal to creative users, road warriors and office workers who need to run desktop-class apps, require speedy processors, lots of storage space and an all-day battery.
Chromebooks are really simple terminals for cloud-connected computing and while they require a constant Internet connection to work optimally, they also constantly save all documents to the cloud. Because of their less powerful specs and cheaper price, Chromebooks are a no-brainer in the classroom setting where devices are subjected to a lot of wear and tear but which ultimately all have to run uniform experiences and applications.
Unlike iPads or PCs, Chrombooks aren't ideal for content consumption or gaming, there's little risk of students downloading games and apps that could compromise a Chromebook's performance. More importantly, newer Chromebooks offer 2-in-1 functionality. You can type on them, flip them around  and use multi-touch or pen input as the class requires it. If a Chromebook gets broken, no problem, since everything is backed up to cloud servers, students simply need to sign in from another Chromebook and everything should be there as they left it the last time they were on.
Aside from functionality, savings are the big attraction to Chromebooks because they aren't licensing software, they can be sold for a lot cheaper than a PC with Windows or a Mac with macOS.
Even Microsoft is taking notice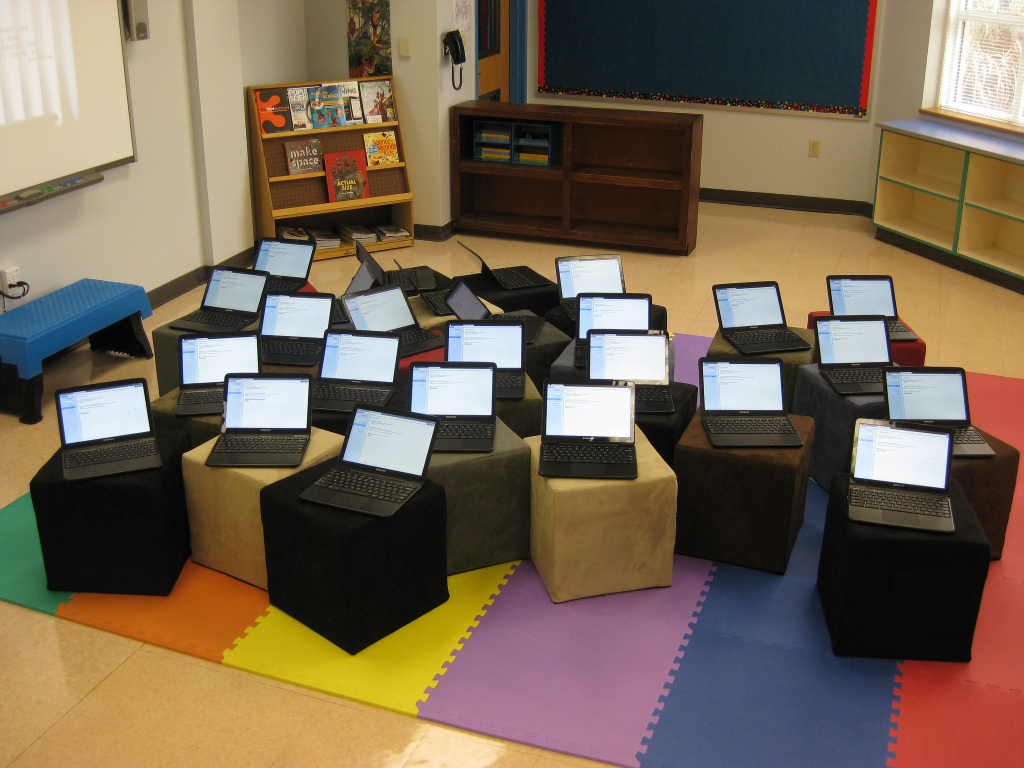 While PC sales have been on a downward spiral for what seems to be almost a decade now, mostly because of the surge in popularity of smartphones, tablets and other personal computing devices, Chromebooks are an outlier that continue to fit nicely in the educational market.
It looks, however, like Chromebooks are trying to make inroads into the corporate market as well. Newer releases by the likes of Samsung and Dell show more premium models that are geared towards professionals. The latest Chromebook Pro from Samsung (which isn't going to be sold in Canada), features a stylish 2-in-1 design not unlike Microsoft's popular Surface devices.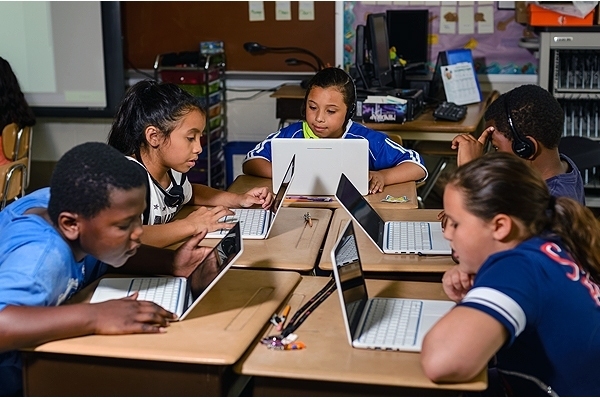 These Chromebooks have all the features of educational-focused Chromebooks, but feature faster processors, better screens, more powerful components and will be able to run Android apps. While this doesn't guarantee they will be successful in enterprise, it is still a big enough move that Microsoft has taken notice.
Microsoft is trying to take some of the Chromebook's action with a new version of their Intune mobile device management solution and inexpensive Windows 10 PCs for schools. This will likely happen in conjunction with partner OEM's that will sell Chromebook class PCs that are more affordably priced.
There's a lot more riding on this for Microsoft, who is trying to get Windows 10 to run on ARM processors (more power-efficient and affordable than Intel's stunted and expensive m or Core line of processors).
Google's Chromebooks are the perfect example of products that have pivoted from being poor PC substitutes for consumers to the ideal solution for many educational users. Now, they're starting to evolve once more into viable PC substitutes for enterprise. How they fare in the next six to eight months will depend on pricing, availability and if Google and its partners can effectively market the benefits of Chromebooks to the mass market.