Just when we think new technologies for women couldn't get any more interesting, they have. This year, there will be plenty of fun, stylish, and useful tech gear coming to market that's geared especially toward the fairer sex.
Here are 4 noteworthy ones.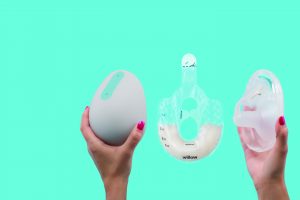 Willow Breast Pump
Naturally, this device is only geared toward nursing mothers. But it's worth applauding that someone has finally come up with a way to bring a product that's a must-have for this demographic into the digital age, in a way that has the potential to be truly useful, not just "cool." How does it work? Place the device inside your bra, then begin pumping. The milk is collected in leak-proof bags that are enclosed inside. It's quiet, and the wire- and bottle-free design means pumping can be done relatively discreetly. Sure, a working woman might not exactly feel comfortable having the pump going during the weekly client meetings. But the ability to get other things done while pumping instead of being confined to a hidden space with bottles and cords dangling from your chest could be a game-changer for new moms. The Willow Breast Pump will be available some time in the Spring for about US$430.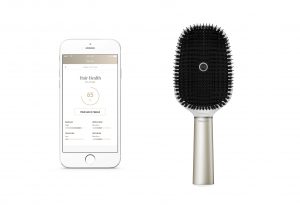 Kerastase Hair Coach Powered by Withings
While this smart hairbrush (yes, hairbrush) isn't necessarily just for women, chances are they're the primary demographic Kerastase had in mind when developing it. Created in partnership with Withings, it looks like a standard hairbrush, but inside, houses sensors that analyze the quality of your hair and brushing techniques, then sends data to an app on your smartphone, and provides product recommendations. It can also give instant feedback to encourage you to change your brushing habits, like vibrating to let you know if you're yanking too harshly on those luscious locks. It's scheduled for availability some time in the middle of this year for about US$200.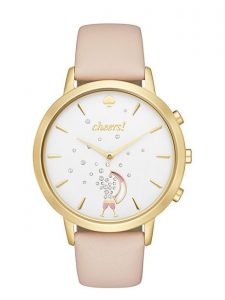 Kate Spade Smartwatches
Among the growing list of fashion design brands launching smartwatches is Kate Spade, which now has a series of models through a licensing agreement with Fossil Group. The "smart" integration is very subtle: rather than a digital screen or scrolling text notifications, you can program VIP callers as numbers one through six. When your sales manager, for example, or number "3," is calling, the analog watch hands will move to the corresponding numbers to discreetly let you know who it is. For the woman who still prides fashion over smart, it's a perfect transitional watch to get one's feet whet on the tech side.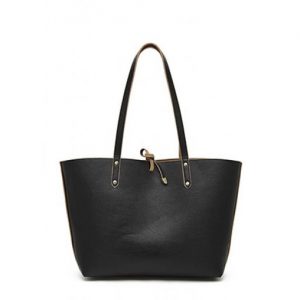 HButler Clutches, Purses
Clutches and purses that can hold your smartphone, or have dedicated pockets for them, are nothing new. HButler puts a new spin on tech-based fashion, however, with its line of bags and clutches that come with a portable charging bank built right into them. Available in a variety of stylish designs, styles, and sizes, and in leather or "vegan" leather, each incorporates a hidden zippered compartment with the slim battery pack and a microUSB and/or Lightning tip, so your phone can charge neatly while it's inside the bag. A popular option is the Reversible Tote, which comes with a detachable wristlet, a built-in microUSB cord and Apple adapter, and a concealed USB cord to recharge the purse itself. It sells for US$120