We often struggle with the desire to look fashionable but also stick to a budget. While we'd all love to drop a few thousand on a pair of Prada shoes or the latest designer Gucci bag, that isn't always feasible.
The same goes with tech. And while you'd never want to trade quality for price when it comes to something you might be connecting to your mobile devices, or using to get great sound, there are affordable gadgets that balance both needs.
We'll be looking at affordable wearables on a dime in a separate post. But here are 4 fashionable gadgets that you'll look great "wearing," but that won't break the bank.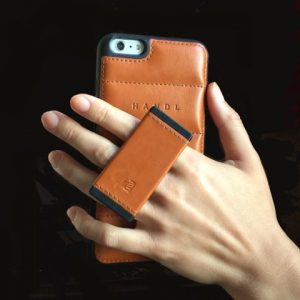 Handl Case
At just $50-$60, these protective phone cases, available for iPhone and Samsung Galaxy models and with the option of genuine leather finish, are very chic and fashionable. But what really sets them apart is that they don't just look good but also serve a particular function. The proprietary flexible and elastic brace system helps you hold the phone securely with just two fingers, and doubles as a kickstand for resting your phone on a table in portrait or landscape mode. Designed by artist Allen Hirsch, pricing is very attractive when compared to comparably-designed cases.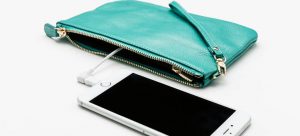 Hbutler Might Purses
Aside from sneakily housing a portable charger inside, these Australian-designed purses and clutches are absolutely gorgeous accessories. Find the right colour and material for you (they offer both leather and "vegan" leather), and each comes with a Lightning or microUSB adapter and built-in battery pack that can provide 1-2 extra charges of your phone. Each has a discreet USB cable for recharging. US$70-$100 for the smaller bags and clutches.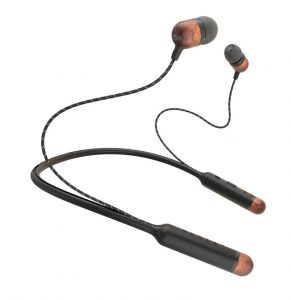 House of Marley Smile BT Jamaica
You don't need to drop $200 on a pair of Apple AirPods to get wireless sound, and look cool while you're enjoying it. House of Marley's new Smile Jamaica BT Bluetooth in-ear headphones come with tangle-free braided cables that fit neatly into the neckband. If your fashion statement is love of the environment, you'll appreciate that they are made from FSC-certified wood, recycle aluminum, and REGRIND silicone. You'll get up to eight hours of playtime. The best part is the price: they are just US$60, and come in a four finish options, including a neat denim option.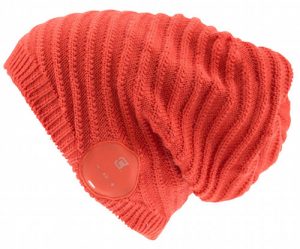 Caseco Blu-Toque
Canadian winter fashion always includes a toque. How can it not when you're dealing with frigid temperatures and snowy days? There are plenty of ways to express your individual style with one. Enjoy tech while you're at it with an option like the Caseco Blu-Toque. The knitted hat comes with Bluetooth earbuds built-in, so you can not only keep your ears warm, but listen to your music as well while you're walking to work, or relaxing on the train ride home. It has a mic so you can use it to answer calls, and comes in a variety of colour options and designs. Once it's time to give the hat a wash, simply remove the Bluetooth modules, then pop it into the washing machine. You won't pay any more for it than a typical toque: it's about $30.