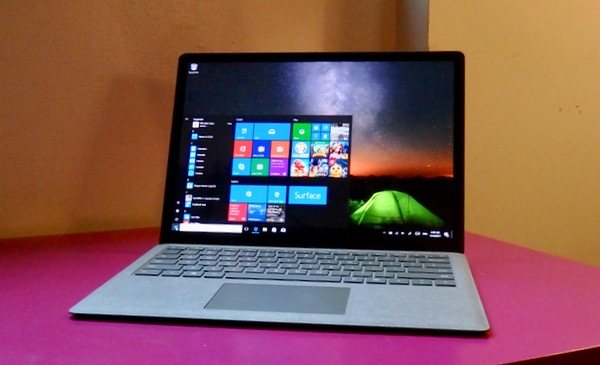 By Gadjo Cardenas Sevilla
The Surface Laptop is Microsoft's latest device that's an extension of its Surface Pro, Surface Book, Surface Studio family. Rocking its own version of Windows and aimed at the education market, it is one of the more compelling notebooks in its class.
This is a premium clamshell notebook that features a touch-screen, a removable keyboard (swathed in  supple Alcantara leather). The focus here is equal parts performance (with the latest Intel Core processors and an all-day battery life) as it is portability (under three pounds).
This is really the closest that Microsoft has come to a perfect laptop. The Surface tablets were never really good at being used on a lap. The Surface Laptop, was expensive and buggy (my own first-gen Book was replaced three times under warranty until I decided to get a MacBook).
For users who love the Microsoft design aesthetic, and who want a full-featured QWERTY keyboard, and for whom the touch interface is a secondary feature, then the Surface Laptop is their best bet.
Best features are thoughtful features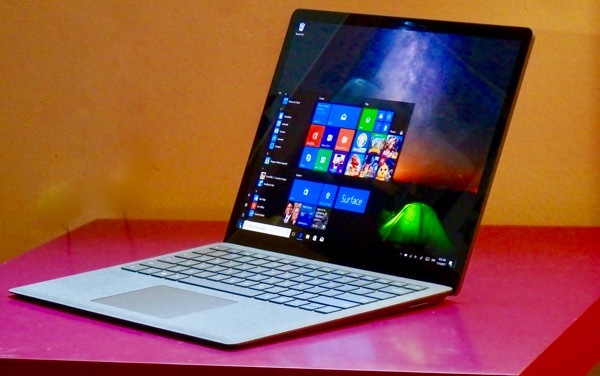 It is easy to love the exacting and precision-crafted design of the Surface Book. The 13.5-inch PixelSense display is one of the best in the business and rewards users with crisp, saturated visuals whether they're scrolling through spreadsheets or watching the latest episode of Game of Thrones.
You can open the lid with one finger, which is a testament to the great balance and thoughtful design behind the Surface Laptop. The keyboard is soft and comfortable. A real departure from cold, sharp-edged laptop keyboards out there and the Surface Laptop has the best trackpad on any PC notebook I've tried.
The sleek form factor comes at a price, which means fewer ports. You get a headphone jack, a Surface connector for power or a dock, DisplayPort and a USB 3.0 jack.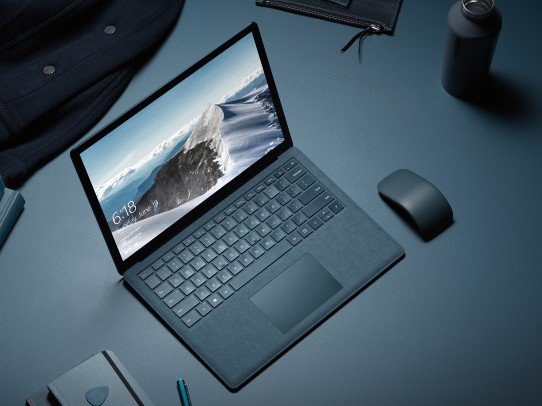 Personally, I lament the loss of a microSD card slot for adding extra storage on the cheap. If I were to buy a Surface Laptop, I'd spring for the largest storage model I could afford.
Windows 10 S, is the more secure version of Windows 10 that ships on this device. While you can freely install apps from Microsoft's Store (there aren't that many), you can't easily download or install non Store Windows apps.
This means no Apple iTunes, no Google Chrome browser, no thousands of  Win32 classic apps you may have on CD somewhere in your house or office.
Designed for students and casual consumers, Windows 10 S offers a walled garden approach, but the upside is increased security, much improved performance, and less chance of getting stung by malware or trojans mistakenly downloaded from the Net.
While I missed some of my go-to apps and programs, I was surprised at how easily I got accustomed to Windows 10 S, mostly because the Microsoft Edge browser has gotten so much better at running cloud apps.
For users who rely on Windows 10 and need to run older apps, Microsoft is giving them the option for a free upgrade, so you can use the Surface Laptop as you would any PC notebook and run any of the thousands of apps already out there.
A new and different laptop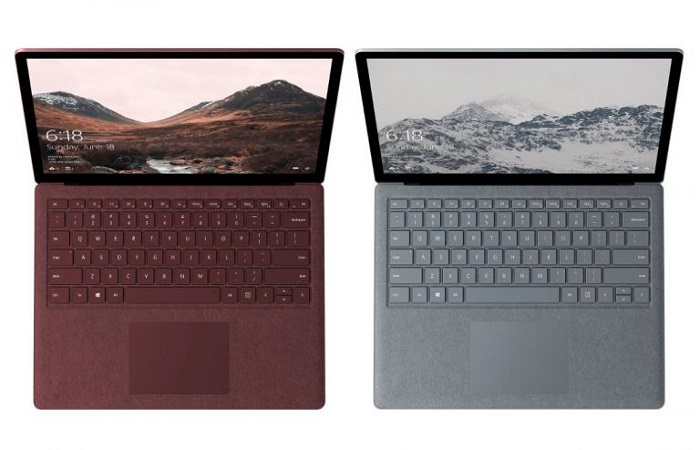 Microsoft has managed to skirt upsetting its OEM partners by creating a bona fide laptop that's really unlike any of their products. Sure, there are many thin and light notebooks in a similar vein, but none of them run Windows 10 S (in fact nothing else out there does right now). The Surface Laptop doesn't fold, flip or twist and it isn't a 2-in-1. It's a basic clamshell notebook, which means it appeals to a very specific niche (and quite a big one).
The Surface Laptop is really aimed at MacBook Air users and since Apple hasn't really tuned-up that popular line of laptops (still no retina displays, old processors), anyone looking for an upgrade (and who doesn't mind switching to Windows, a huge consideration), will have something that looks and feels fresh in the Surface Laptop.
After two-weeks of use, the Surface Laptop has made me forget about the issues I've had with the Surface Book (a stunning design but had too many software-related issues). Surface Laptop is light, capable and can handle 8+ hours of mixed use without a problem. The design is stylish yet playful, more fashion forward than office drone in look and feel.
Conclusion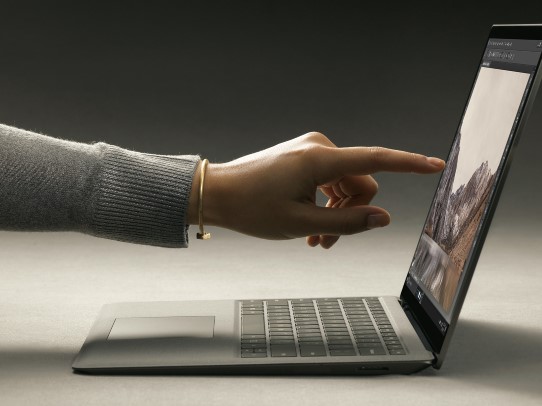 Surface Laptop travels easy, is a great companion on long flights and has truly impressive battery life. Windows 10 S boots up faster, has less bloatware and feels eminently more secure.
Other key features include 11 hours of video playback, cleverly positioned speakers hidden below the keyboard (using the leather as a baffle for big quality sound), touch functionality and even precision Surface Pen input if you need it.
Surface Laptop and Windows 10 S offer a fresh new perspective for Windows portable users. Merging sleek, stylish hardware and thoughtful design with simplified computing experiences that promise more secure and efficient productivity sets this combination apart.