We're all aware of the importance of loading antivirus software on our computers to help protect against malicious attacks and theft of our personal information, but what about our mobile devices?
When you think about it, you use your smartphone, and possibly even tablet, just as often, if not more than, your computer. And that means everywhere, sometimes even logging on to public Wi-Fi networks. You download streams of mobile apps, potentially from questionable sources, and might even leave them running in the background, 24/7. You are constantly connected through these convenient mobile devices.
This makes protecting your phones and tablets critical. Thankfully, several antivirus companies have developed software and apps specifically for use on mobile devices, some of which are even free, and many of which also include additional phone privacy and protection features.
Here are a few interesting options.
360Safe
Available for both Android and iOS devices as well as Windows and Mac computers, this software provides protection to help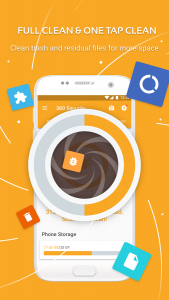 keep your devices clean and virus-free. The cloud and antivirus database is updated in real-time, keeping up with the latest viruses, Trojans, and malware. Plus, it also manages the phone's memory usage to ensure that the phone runs at its best. With one tap, you can do things like uninstall software and delete unwanted APKs. Additional features include Find My Phone; the ability to protect private messages and contacts lists; block unwanted calls and messages; and monitor your data usage.
AVL for Android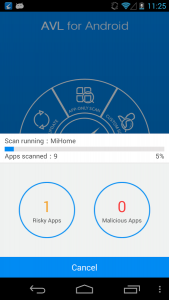 Designed for Android devices, this app scans you device system and applications to rid it of any viruses. It can detect different file formats, as well as executable files, and uses algorithms that allow it to sort and analyze more than 10,000 samples per day. It's simple, without some of the added features you might find with other software. But you get 24/7 protection. The app has been highly-rated on the Google Play app store, with a 4.1 rating from more than 2,000 reviews.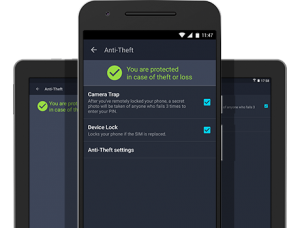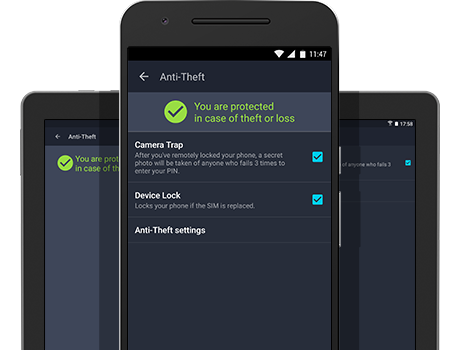 AVG AntiVirus for Android
Also for Android devices, this app has received more than 100 million downloads since inception. Like the others, it runs silently in the background to protect your device from viruses, malware, and spyware, as well as unsafe apps and settings, unwanted callers, and other threats. Like 360Safe, it has a phone tracker feature that lets you locate a lost or stolen phone, and even remotely lock or wipe it, or blast an alarm from its speakers. Any apps on the device, like your photos or messages, can be locked with a PIN code. A really neat feature, which is part of the paid Pro version (you get a 30-day free trial upon signup) is Camera Trap, which will secretly snap a photo and e-mail it to you if someone tries unsuccessfully to unlock your device three times. You'll also receive the time and location of the incident.
McAfee Mobile Security, Vault, Backup, and Locate/McAfee LiveSafe
Designed for iOS devices, features of Mobile Security include things like being able to protect photos and videos behind a secure PIN; encrypting Vault files that are locally stored on the iPhone or iPad; and a similar photo snapping feature as AVG to catch a snooper red-handed. For virus protection across all of your devices, combine it with McAfee LiveSafe, which offers antivirus, identity, and privacy protection for smartphones, tablets, PCs, and Macs. Some neat features include WebAdvisor, which warns you about risky websites to help prevent dangerous downloads and phishing attacks. And everything can be managed from a single Security Management Console, accessed across all of your devices.
Related:
Canadian Company Develops Customizable Mobile Safety Apps for Top Colleges, Universities
Comparing roaming options for travelling Canadians