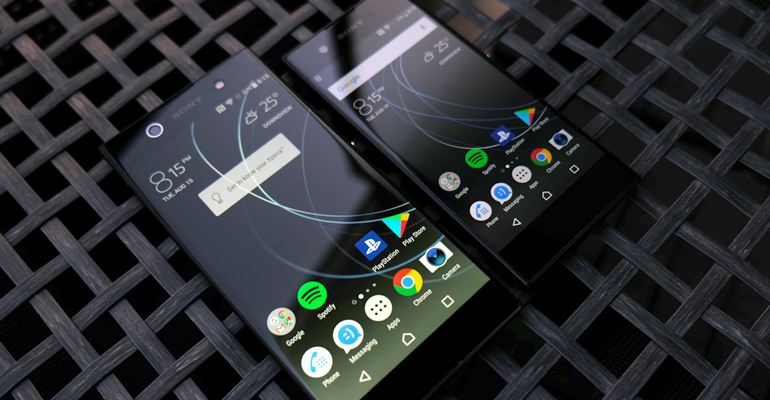 Flying under the radar is Sony's penchant these days, as it continues to try gaining traction with smartphone users, this time with the mid-range Xperia XA1 and Xperia XA1 Ultra.
Going mid-range, which comes with more affordable price points, tends to be the route phone makers take to grind out a slice of the market, however thin it may be. Sony has had a tough time resonating with more expensive models it feels more befitting of the brand, so these two devices will have to do for now.
Not that no effort went into them. In trying to create something distinct enough to capture attention in both cases, it's unclear whether they did enough to truly stand out from the crowd.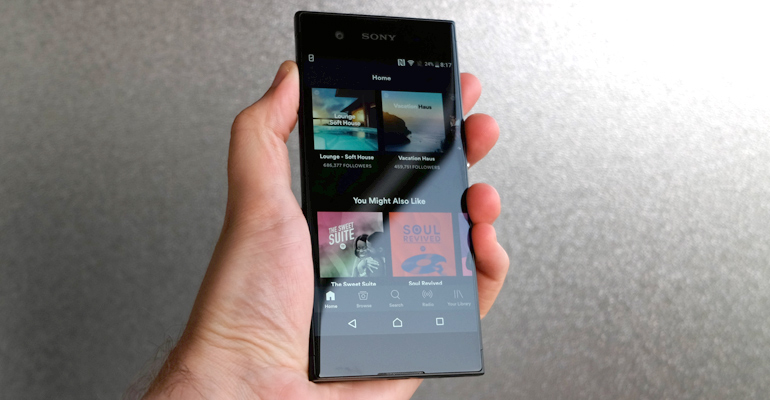 Xperia XA1
Two things are supposed to stand out about this phone: the slimmer frame and camera performance. It's easier to trim a phone's sides by shaving down the bezel to virtually nothing, and going with a smaller 5-inch 720p display. It makes the phone look long, even casting an illusion of a larger screen in hand.
That also makes it wieldy — more so than most phones in and around that size. It's otherwise typical Sony mobile design. Plastic on the back, metal on the edges, buttons on the right, SIM/memory card slot on the left, headphone jack at the top, USB-C port at the bottom.
Sacrifices abound to get the price point down, starting with the 720p display. It's decent, but I imagine those used to higher resolutions will notice something's missing. The processor and RAM are typical mid-range fare, though the 32GB of internal storage (expandable up to 2TB with a microSD card) is a good start. The speaker is so-so, but call quality is better through the earpiece and microphone.
Running on Android 7.0 Nougat, the software is plastered with all things Sony. Par for the course for any Sony handset, but at least it allows its own apps to be uninstalled and deleted, rather than just hidden away, taking up space.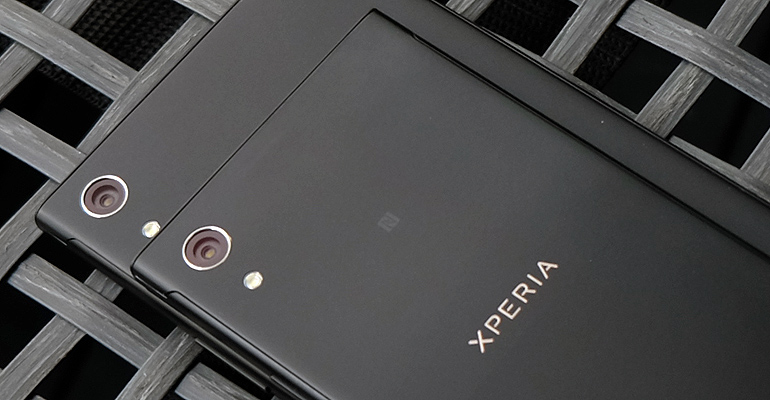 So, the jewel is the camera, with its 23-megapixel sensor and f/2.0 aperture on the rear. The large megapixel count looks great on paper, but it doesn't mean much if the sensor, lens and software don't pull their weight.
The good news is shooting in most situations, especially with good lighting, will yield competitive results for a mid-range shooter. Colours are deeper, with good detail, even around the edges, making photos look good. Daylight and bright indoor settings are best, though I found shooting in Manual mode to be the best judge of how good the camera could be. It's not for everyone, but it's worth trying.
The challenge in shooting in auto is in dealing with distinct shadows and highlights. For example, a sunny subject with a dark shadow cast on another part of the photo. The sky might be washed out, while the subject on the ground is well-lit. Using HDR helps compensate, but it doesn't always get it right.
The software and various shooting modes require time to master, some of which is worth it. While not much of a selfie shooter myself, the Xperia XA1 does feature a wide-angle 8-megapixel front-facing camera that makes it easier to shoot in groups.
A lower-resolution screen helps battery life, and that was certainly true here. It should last a day before needing a charge, especially on moderate usage. Sony's excellent Stamina modes are among the best I've used to manage and stretch out battery life, so there is always a backup plan.
All of this put together amounted to a pretty predictable usability performance, at least from my perspective. The Xperia XA1 isn't a phone that will impress in every facet, but it does shoot better than other mid-range phones and can be customized more than it appears.
The Xperia XA1 is currently available in black or white at Freedom Mobile for $320 outright or $0 under a MyTab Boost plan. Videotron is also carrying it in both colours starting at $19.95 with a monthly plan of at least $50/month for 24 months.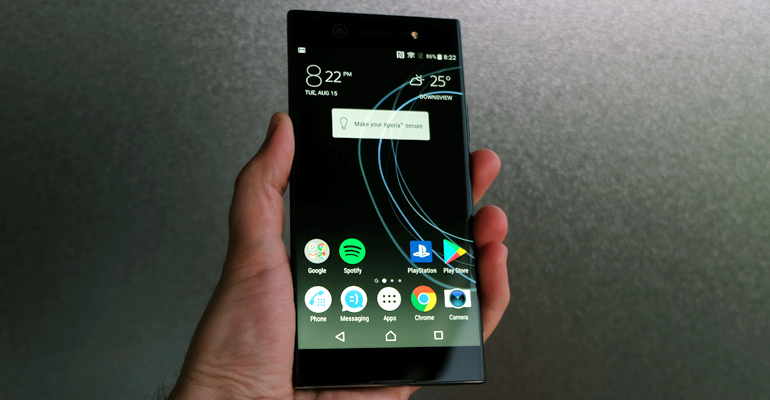 Xperia XA1 Ultra
Sporting a much larger 6-inch 1080p display makes the Xperia XA1 Ultra stand out as a phablet-style device that looks and feels like an enlarged version of the XA1. The design philosophy also closely follows that of the smaller model, both in materials and aesthetic, right down to the shaved bezels on the sides.
The hardware components inside are largely similar too, including the 32GB of internal storage and 23-megapixel rear camera. The 16-megapixel front-facing camera has been outfitted with optical image stabilization and a wide-angle lens to arguably capture better selfies (and group selfies) than competing handsets.
Software is also essentially the same, with no real surprises there. It's Android 7.0 Nougat on board and a very Sony-drenched layout that can at least be customized.
The 2,700mAh battery is actually small for a phone this size, and so, battery life does depend on usage patterns. If you're using it moderately, with mixed usage, it can last a full day, but the compulsion to watch video on such a large display will drive that downward. Streaming video or gaming is fun on this phone, even if the resolution's limitations appear somewhat obvious when doing so.
Using Stamina mode does help stretch out battery life, and I've long used it to do that when having a Sony phone in hand.
The Xperia XA1 Ultra is one of those rare phones that has a big screen without the price tag more premium devices have. It won't overly impress, but it should be serviceable for the budget-conscious looking for a larger display. Freedom Mobile sells it for $420 outright or $0 on a $20/month MyTab plan.