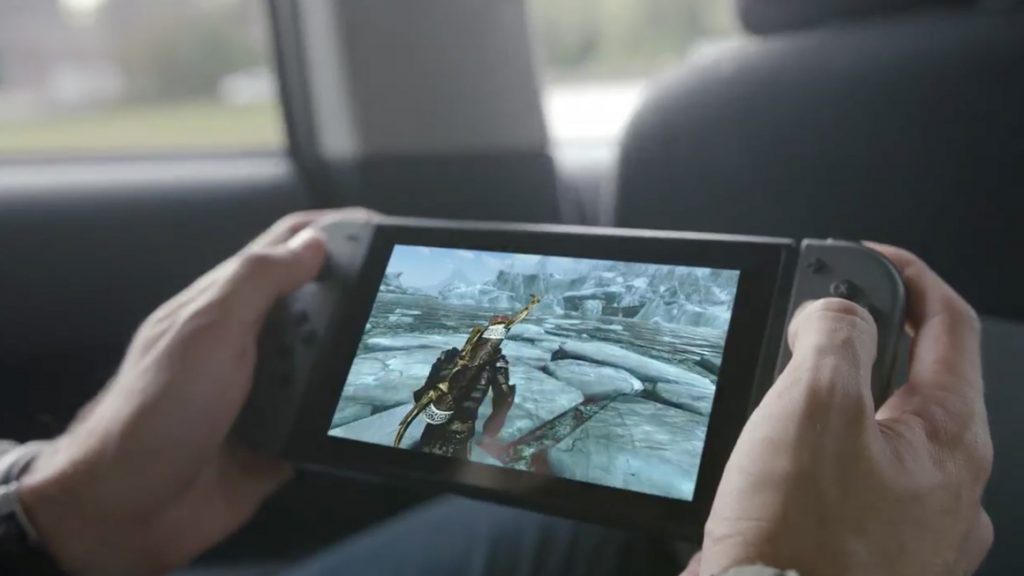 By Gadjo Cardenas Sevilla
Nintendo's unusual and rather hard to find Switch gaming machine is a paradox in consumer technology. The device launched with very few titles and gained a lot of hype thanks to its ability to deftly switch between desktop console and handheld portable. With a marquee title, Legend of Zelda: Breath of the Wild to show off what it could do, the Nintendo Switch turned heads and recently outsold Microsoft's Xbox One and Sony's PS4 in the US four of the past six months.
Nintendo Switch: What is it?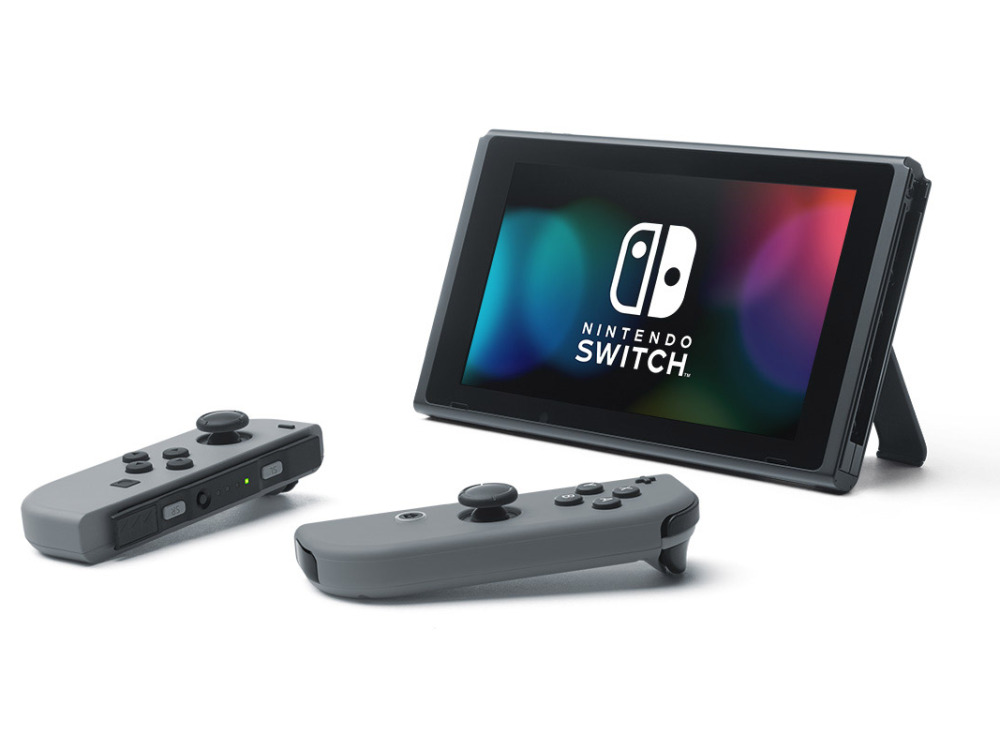 Call it a hybrid or a gaming 2-in-1. The Nintendo Switch is actually a blend of Nintendo's Wii U console and its popular 3DS handheld devices. It can work connected to an HDTV and even uses small, motion-tracking, controllers for Wii-like games. Plug these controllers into the CPU, which also houses a 720p capable display, and you now have a rather large but full-featured handheld gaming console.
There's really nothing the Nintendo Switch in the market right now. It is one device that can fill two gaming niches quite effectively. Personally, I've always been partial to portable gaming. I've owned a variety of Nintendo GameBoy products as well as a good selection of Sony PlayStation Portable or Vita devices through the years. When smartphones became popular, they managed to quell my mobile gaming needs to some extent but there is a limitation of not having proper game controllers.
I was enticed by the very idea of the Nintendo Switch and followed the device's development closely. Despite my best efforts to get one in stores or online, I had no recourse but to go the eBay route to get a new, albeit marked-up Switch device to use and test.
Hardware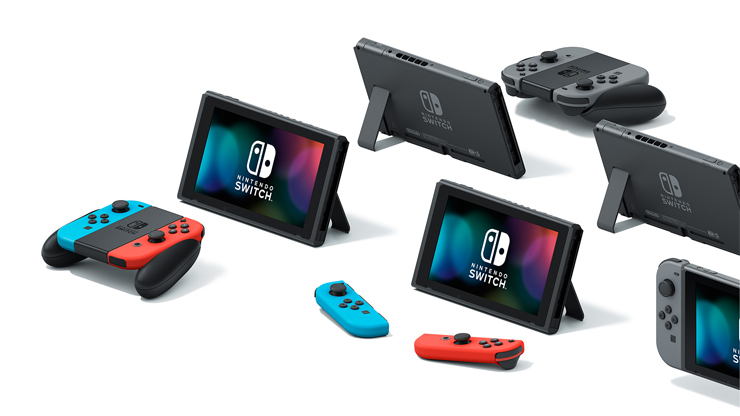 The Nintendo Switch is very innovative. It blends a great concept with compelling hardware design but with some notable flaws.
The sleek, rounded plastic enclosure of the Nintendo Switch is similar to most handheld devices. It has a matte powdery finish that makes it unique to the touch and while some of the components feel cheap. They are relatively sturdy.
Having to remove and install the Joy Con controllers as well as add wristbands for console play does provide some wear and tear to the controllers. There's also the issue that they can be inserted the wrong way and are very hard to disconnect. I had to go to YouTube to watch a tutorial to fix what seemed to be a stuck controller.
Switching from console to portable device feels seamless and magical. Nintendo made it easy to enable a two-step process to take your games on the road without interruption. The included dock is flimsy but connects to the Switch CPU easily (do consider getting a screen protector as sliding in and out of the dock can scratch or damage the display). The dock powers and charges the Switch while you are playing as a home console, this means it is topped up for when you take it on the road.
The Joy Cons are clever innovations that work in various ways. They are a bit too small for my liking and are an impediment for precision gaming (i.e. NBA2K18 basketball simulator, which requires complex moves and combinations best carried out on a full-sized controller). If you come from the excellent Xbox controller or even the mediocre PS4 DualShock controllers, the Switch Joy Cons are going to be a disappointment.
That said, Nintendo does offer a full array of options but they expect users to pay the Nintendo tax, meaning these accessories cost a premium for what they offer. Third party manufacturers also offer viable controller options.
The display on the Nintendo Switch is bright and reasonably detailed but having a game that's designed for a 4K or even 1020p HDTV scaled down to a 6-inch 720p display creates some problems. While playing the 2K18 basketball game, I struggled to make out the details on the shrunken players in certain view settings. A game like Zelda, which is visually less busy and designed for the smaller screen, works a lot better as would a first-person shooter, racing game and platform-type games. None of which are yet available on the Nintendo Switch.
Prolonged handheld mode use is an ergonomic nightmare on the Switch. There's a lack of curvature or resting surfaces on this portable device and its large size and skewed balance (heavy at the centre with no counterweight at the sides) makes playing in this manner stressful for some users. If you're playing a casual game, then  that's fine but an open ended game requiring dozens of hours to finish, is really better off played in console mode.
Software and Games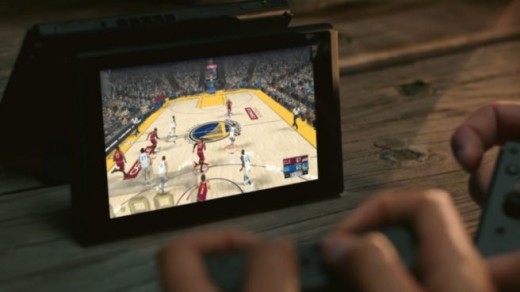 Nintendo's done a decent job with the software and user interface of the Switch. I sometimes forget it has a touchscreen, which makes interaction and inputting information far better than dealing with the controllers. Nintendo has omitted apps on the Switch and while I wouldn't want to tweet or check out Facebook on a device of this size, it would be cool to be able to download Netflix videos to watch on the fly in between gaming.
The Nintendo Switch was so ahead of its time that the landmark games for the console are only starting to ship now. Zelda is a must-have title for the Switch and is a hall-of-fame worthy production. I recently downloaded the NBA 2k18 game (which was the reason I bought the Switch in the first place). Downloading this game took six hours on my high-speed Internet connection! Once I got it running, I was amazed at the high level of graphics and the seemingly flawless frame-rate in both the console and portable variations. There were some issues (like the gaming unexpectedly hanging just as I was making a fourth quarter comeback against the Cleveland Cavaliers), and some weirdness with the controls that reminded me that 2k18 is a ported game that's been scaled to fit the Switch's limitations.
Mario Kart, another Nintendo title, ran flawlessly and seems to be designed to work great in either mode, I feel that more than any other console or gaming machine out there, a try-before-you-buy method should be employed before sinking money into a Nintendo Switch game. Its unique form-factor shows promise but the reality is that there are some games that will work better on it while others will just be frustrating.
Verdict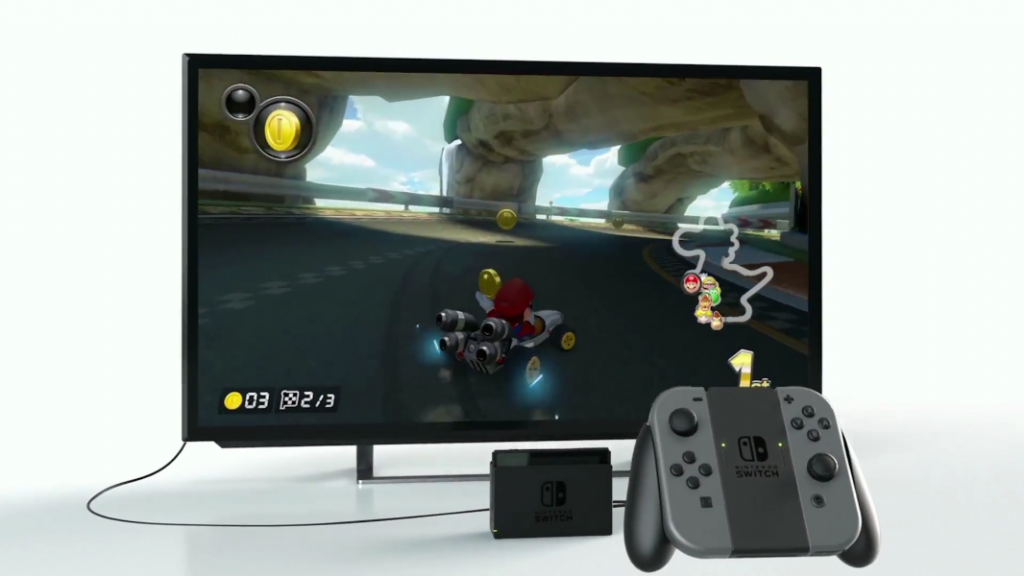 The Nintendo Switch is an innovative device but it is also a jack of all trades trying to please too many segments, as a result, right now it is a master of none.
That's fine for users who understand what they're buying into. That for every transcendent Zelda game, there will be a dozen ports which may or may not play as nicely or as smoothly in a smaller screen. Nintendo has managed to differentiate itself from the competition once more and has effectively created a new niche that's surprised everyone by outselling the competition, at least in areas where the Nintendo Switch is actually readily available. I believe the best days of this platform are ahead of it. Nintendo built a great platform and now the games need to come and create the ecosystem.
I initially felt the Nintendo Switch was a poor investment, but  this device has grown on me and I'm willing to see where it goes. It suits my nomadic lifestyle, and also promises that I can have my favourite games two ways, on a big HDTV screen or on the device itself should no TVs be available to use.