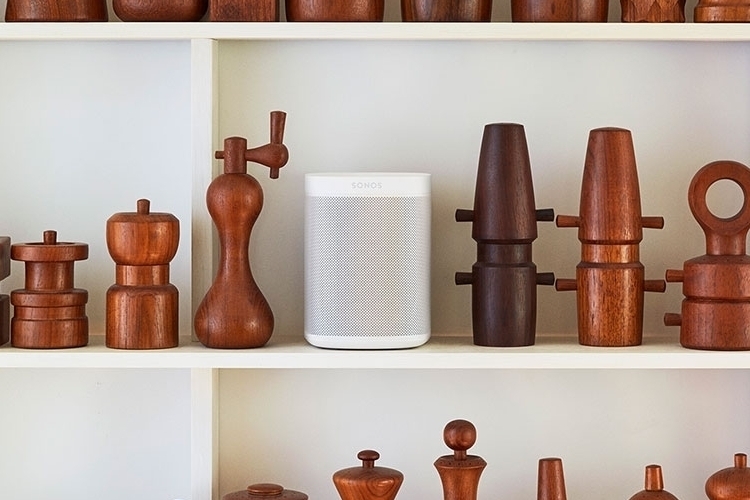 The smart speaker wars are heating up in Canada. Google Home has been around for many months and Amazon's Echo line of speakers just rolled out officially today.
Premium connected speaker maker Sonos has also introduced its Sonos One, a small connected speaker that integrates with Amazon's Alexa service, but also promises compatibility with Google Home and even Apple's now behind Siri service whenever those integration become available.

Out of the box, the Sonos One looks identical to the company's iconic Play:1 speaker. The big difference is that it has six custom designed microphones that can hear your voice from nearly anywhere in a room even if music is playing.
I've been using it for around a month and have connected it in my bedroom where I like to work and sometimes read. So far, it's integrated nicely with my existing Sonos system at home while accessing radio and podcasts through the TuneIn app.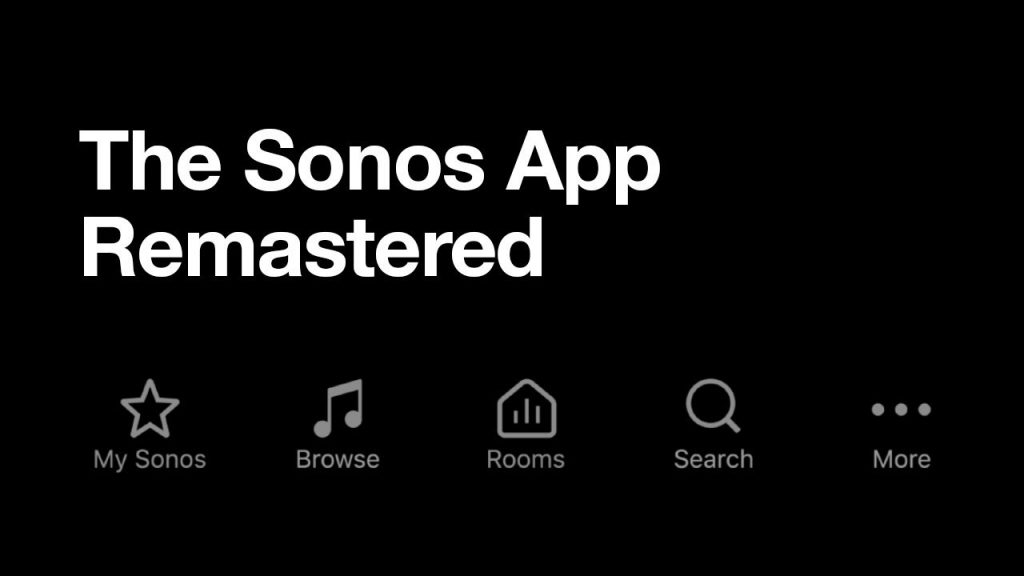 I've integrated Sonos One into my household which already has two Sonos Play 5's and it fits in nicely and helps add another dimension to my home audio. It has quickly become my preferred speaker for listening to music, news or podcasts while I work.
It would also be the ideal Sonos speaker to take to the cottage or on vacation, provided your Wi-Fi connection is strong. There's no auxiliary-in port, which means plugging in a phone or iPod (remember those?) isn't a possibility.
A pair of Class-D amplifiers and custom built drivers ensures that the Sonos One can output loud yet clear audio that sounds much better than what current Amazon Echo devices or even Google Home devices can muster.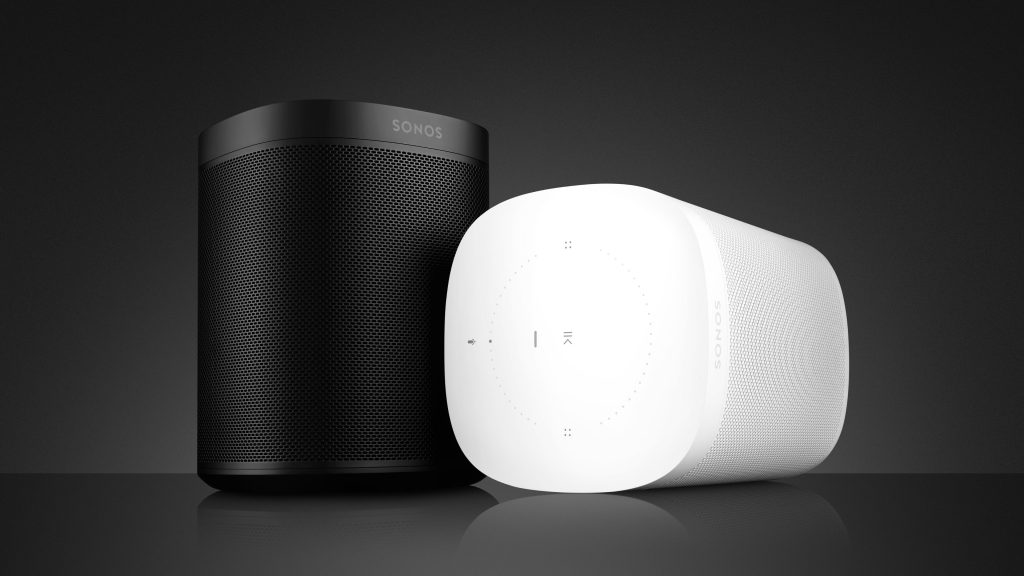 Being a connected speaker, Sonos can access all the streaming music services. It is likely the only one that can. Apple will not likely allow Spotify or Google Play music on HomePods since it will want Apple Music to be exclusive.
Connecting Sonos One is as simple as plugging it in and setting it up on the app. It can be given a name (usually the room or area where it will be placed) and then you can use the app to select music providers or which stored music collection you want to play.
If the voice assistant component was available, you would simply ask it to play music from your preferred provider (i.e. Alexa, play Michael Jackson's Billie Jean from Spotify…).

In terms of sound quality, we can enjoy the legendary Sonos sound engineering in the smallest package. Audio quality is sublime and loudness is also surprising. It's hard to imagine all that music is coming out of such a small speaker and yet here we are. 
Whether it is playing back operatic arias, blues, jazz, classic rock, electronica or the Hans Zimmer soundtrack for Blade Runner 2049, the Sonos One fills the room with warm and full quality sound. Playing Art Blakey and the Jazz Messengers album The Big Beat, with the volume at less than 1/2 loudness allowed me to really enjoy this jazz ensemble. The horns are clear and warm, the bass and drums could very well have been in the room with me.
The background sounds and echoes you might have missed before, easily fool you into thinking you're at the Blue Note in New York, listening to these musicians live. There's also a promise of expansion if you get two Sonos Ones, you can pair them as stereo speakers for twice the audio joy.
Verdict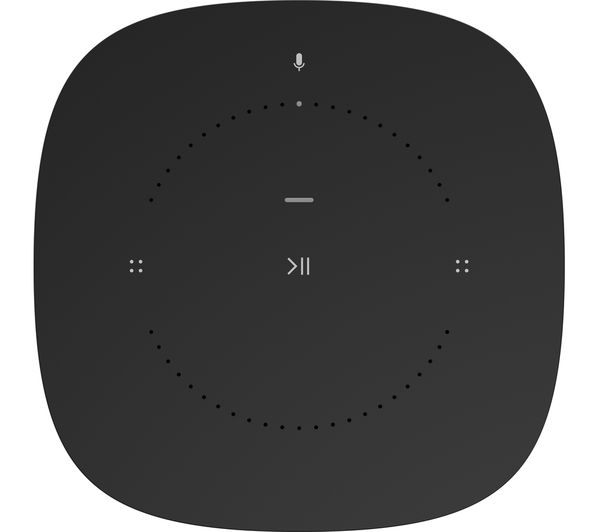 The Sonos One is worth looking into. Despite its small size, this speaker offers a laundry list of technology but never at the expense of gloriously clear and nuanced sound playback.
One thing to consider is that Sonos One speakers are an investment in the future when the expanded voice services and functionalities are expected to integrate fully with what is already one of the best speakers in the market in this price range.