In a day and age when social media has taken over, one might think that physical prints are on the decline. But to the contrary, we still desire to have something tangible. Just ask any parent who spends an arm and a leg for school photos of their children. Art projects and scrapbooking remain a popular pastime. As with books, vinyl records, and other mediums we can touch and feel, prints are making a comeback.
"In a world where we click what we like and print what we love," says Anneliese Olson, General Manager and Global Head of Home Printing Solutions at HP, "print is alive and thriving, especially when it comes to photography."
Printer manufacturers like HP are becoming more innovative in their approach to this new wave of printing. It's no longer just about making a 4×6 photos on glossy paper to place into albums, or making basic prints at the office. Printing is reinventing itself in interesting ways to appeal to new customers, and to offer value in different ways to business users.
Portable Printing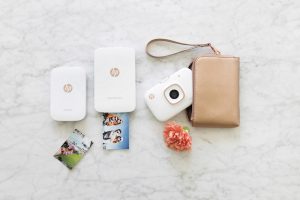 Portable printers are a growing market. One of the latest and most interesting models in this space is the HP Sprocket 2-in-1 portable printer. Like its predecessor, it allows users to make instant prints on paper with ZINK Zero Ink technology, which embeds all colour in the HP photo paper itself. The 2x3" paper has a sticky back, so the prints can be easily placed on the back of a phone case, in a locker, or on a bag or backpack. But what really sets this printer apart from other pocket printers is that it also contains a built-in instant camera, allowing you to take photos with it as well as print them. The printer works with the free HP Sprocket iOS and Android app, which can be used to personalize photos with things like frames, emojis, text, and stickers, and to print directly from social media accounts. Prints emerge in less than a minute. An augmented reality (AR) component attaches a video to a photo scanned into the app, and plays it back in AR on the phone. It sells for $220.
New Technologies for Everyday Office Printing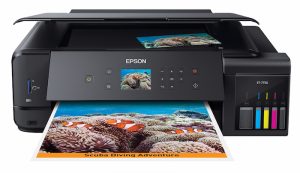 For everyday office and home office printing, Epson's EcoTank line of printers can be a lifesaver. They uniquely use a series of Supertank ink reservoirs that only need to be replaced about every two years. New models have been added to the line recently, including the Expression ET-2750 (MSRP $380), which can make copies and scans in addition to prints. It can print up to 6,500 pages in black and 5,200 in colour before the ink needs replacing, and you only need to refill the reservoirs that need refilling. It has a 1.44″ colour LCD, can hold up to 100 sheets of paper, and has a memory card slot for direct printing from files. As with many of the latest printers, it offers Wi-Fi Direct printing, so you can send a document to print directly from your tablet or smartphone as well.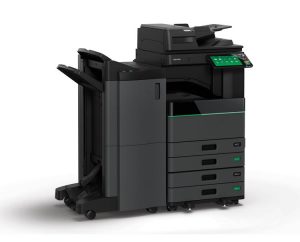 For larger office spaces, Toshiba America Business Solutions has an interesting innovation in its e-Studio 4508LP printer, a hybrid copier that can produce standard as well as erasable prints. Yes, you can print temporary items, like e-mails or review documents, using Toshiba's proprietary erasable toner. Then erase the contents once you're done with it via the designated cassette, and re-use the paper. Not only will this help businesses save money on paper, but it will also help the environment. At over US$15,000 for one, it's a hefty investment. But for a large corporation, or even small business that relies a lot on printing temporary documents, it could pay off in the long run.
Making Printing More Social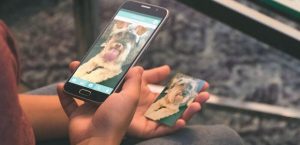 Taking the concept of AR photography to a level beyond that of HP's Sprocket is Lifeprint's portable Bluetooth printer that can print AR Hyperphotos from Apple Live Photos, Snapchats, Instagram Videos, Facebook Videos, and Animated Gifs. Once you download the app, select a photo or video, edit it accordingly, and add the AR filter. Make your print, and share the photo online through the Lifeprint online community. Your friends and family can make their own print of the image on a Lifeprint printer, and see the image animate. In order to see the photo move, simply aim your iPhone camera at it, and the magic happens. At US$130 for the printer, film costs US$20 for a pack of 30 or US$50 for 110.