The home is where technology can sometimes be the most impactful, and buying the right product could feel like an investment that makes a difference.
To be clear, this roundup actually doesn't focus on what are considered smart home devices, where you have Wi-Fi connectivity and control through an app or voice command. There are great options within that category, but instead, I chose a group of useful gadgets that not only work well, but can last for years.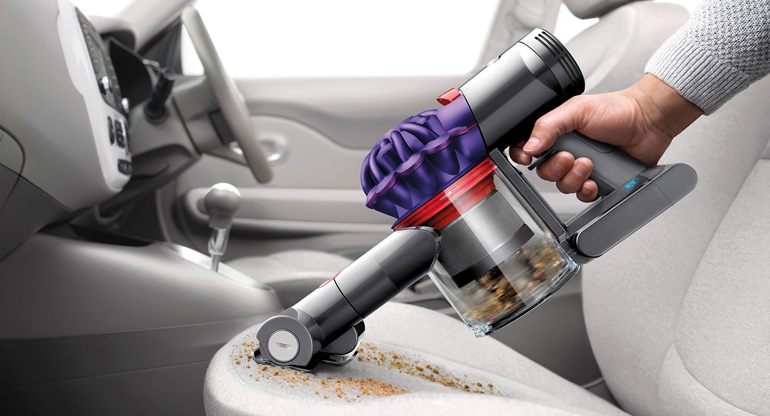 Dyson V7
Everyone knows Dyson because it has become a household name now. Also, its products are objectively good, with solid engineering that gives them a pretty long lifespan.
The V7 is a handheld vacuum that comes pretty fully loaded, and may be a great substitute for a full-size model in smaller spaces. It comes in three iterations — the Trigger and Car + Boat — with several tools to attach. Those varying attachments cover almost every hard-to-reach area or crevice, making the V7 pretty versatile.
Having done handhelds for years, the biggest difference over the years has been battery life. Where less than 10 minutes was the norm years ago, the V7 can do 30 minutes on its normal setting. Only the Max Power mode whittles it down to six minutes of higher suction.
It's expensive, starting at $300, but is the kind of product that could easily give someone five years, if not 10, of dependable use. The included car charger for the Car + Boat is a nice bonus, as is the extra focus on sucking up all that pet hair and dander, making it better value than the Trigger version.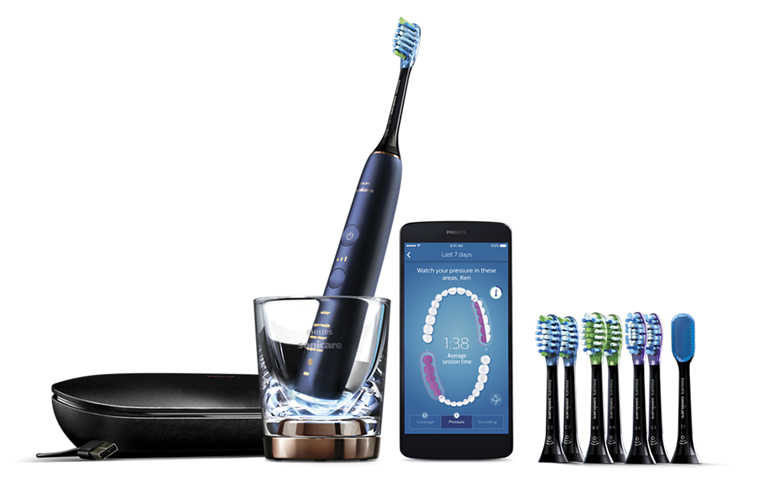 Philips Sonicare DiamondClean Smart
Better brushing and oral health can keep the dentist away, or at least give a hygienist less to do when cleaning teeth. The Sonicare DiamondClean Smart is the best Philips has done with its line of electric toothbrushes to date.
It can work with an iOS or Android app to help guide and coach users to proper brushing techniques. It's more hand-holding than real insight into one's personal tooth situation, but keeping them honest makes a difference unto itself. What's neat is adding problem areas noted by the dentist through the app, focusing more coverage in those areas during brushing sessions.
So do the four brush heads that come with it, each specializing in a certain level of cleaning. For instance, Philips claims a seven-fold improvement in gum health compared to a manual brush when using the Premium Gum Care brush. There are five cleaning modes with three intensities, and the app can determine when a brush head needs to be replaced.
It's pricey, starting out at $250, but if it's good enough to limit the need for teeth cleaning or dentist visits, the brush may effectively pay for itself.
To be fair, the Oral-B Genius 8000 is also worth considering, given its feature set and app-based functionality. It's not quite as broad and extensive as Philips' premium model, but doesn't lack for much, either.
It, too, is pricey at $270, but should last a long time if used properly.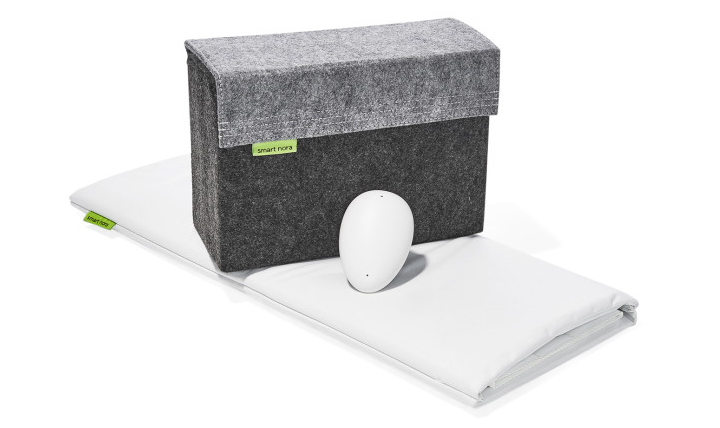 Smart Nora
A device with its origins in Toronto, the Smart Nora https://www.smartnora.com/ may be the salvation one seeks from unmitigated snoring. There is a deliberate tech angle here, aiming to solve an age-old issue for those who sleep next to loud snorers. A number of low-tech options have abounded over the years, including nose strips, head straps and mouth guards to gain a modicum of peace in bed.
Smart Nora doesn't require users to wear anything. It is a multi-part system starting with a case that sits on the floor next to the bed, plugged into an outlet. Inside the case is a pump with a tube that connects to a pad that must be nestled under a pillow (yet inside the pillowcase). A sensor module with a microphone must be placed on a night table (or something equivalent) pointing at the offending party. Each time that person snores, the sensor communicates with the case, gently inflating the pad to reorient their head, and thus, reduce or eliminate snoring.
There is no app element to this. It just works the way it was designed to, though results may vary, depending on the person involved. If it doesn't work, there is a 30-night money back guarantee. Spending $300 is steep to get some sleep, but sound slumber under such conditions may be worth every penny.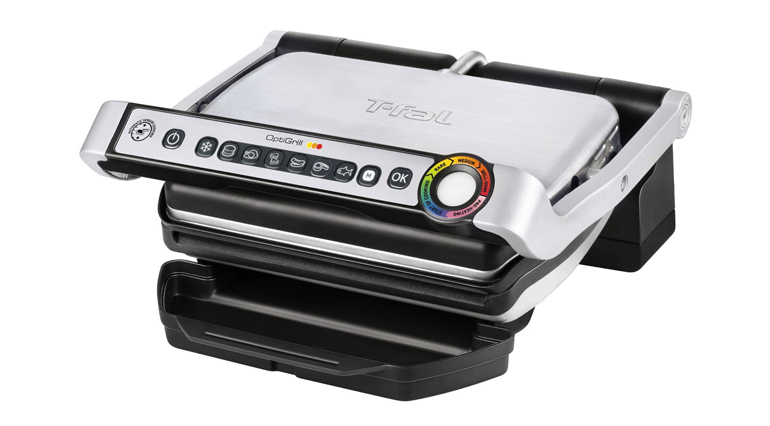 T-Fal OptiGrill Smart
The winter makes grilling on a barbecue difficult, if not a bridge too far, for most in Canada. T-Fal's OptiGrill Smart is made for indoor use, and is designed to work with a dedicated app (iOS or Android) that can track cooking progress or set up cooking profiles. The idea is to take the guesswork out of grilling different types of foodstuffs, while reducing smoke in the home.
It's designed to handle just about anything — red meat, pork, poultry, fish, sandwiches, vegetables, and even foods taken right out of the freezer. A sensor on the side is supposed to note the size of the item on the grill, with shortcut settings available on the upper lid. It's an otherwise automated process whereby the grill beeps when finished cooking. That alert system can work with multiple items inside, meaning it would be possible to cook a rare, medium rare and medium steak at once. The grill would simply beep when the rare one was done, and gain when the medium rare was ready.
The My OptiGrill app pairs with the grill via Bluetooth, allowing for control and monitoring during the cooking process. Recipes are also included to follow along and prepare on the grill.
It's been selling for $180, which is a bargain compared to its original $300 price tag.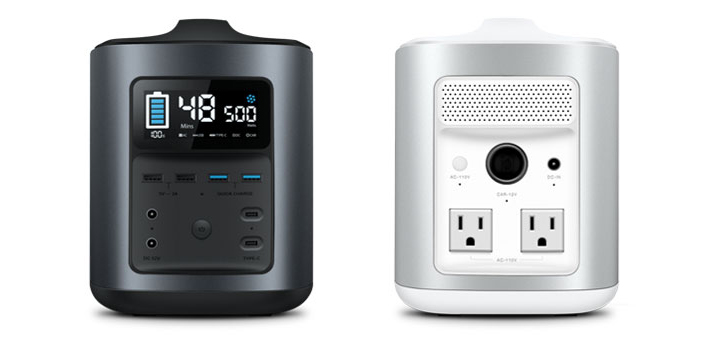 EcoFlow River Mobile Power Station
This may not be a product used inside the home as much as it would be outside, but its utility makes it easy to apply almost anywhere. EcoFlow River Mobile Power Station is capable of charging a wide range of products, courtesy of its two DC power outlets, two USB QuickCharge 2.0, two regular USB, two USB-C ports and a 12-volt socket.
It weighs 11 pounds, cramming in a 116,000mAh battery with a total output of 500 watts. That makes it capable of powering mobile gadgets, as well as cameras, laptops, mini-refrigerators, lights, musical instruments, and more. It can't, however, power more demanding products, like a coffee maker, hairdryer, portable heater or water pump.
It has a water-resistant case, and can operate between temperatures of -20 to 60-degress Celsius. The Power Station itself is rechargeable through outlets, solar and vehicles, adding to the versatility.
Now, this thing doesn't come cheap. It's $629 U.S. (Canadian pricing is imminent as of this report), so it's an expensive gift, but one that really stands out for those who would get a lot of use out of it.
Related:
Gift Guide – Smart Home and IoT products and services