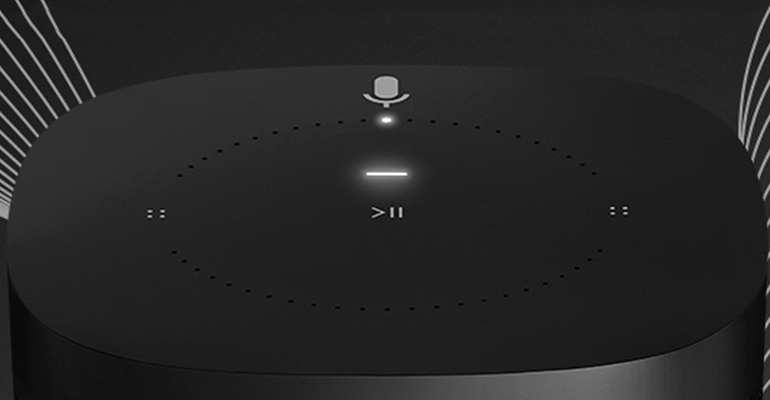 Amazon Alexa and Google Home are now available in Canada, and third-party manufacturers are getting into the action with their own smart speakers.
Amazon's line of Echo products and Google's Home speakers are the primary methods for integrating Alexa and Google Assistant into the home. Except they aren't necessarily designed to be standouts for audio fidelity, which is where other vendors are trying to differentiate.
Expect many more to come to market this year, but for now, here are three choices available now.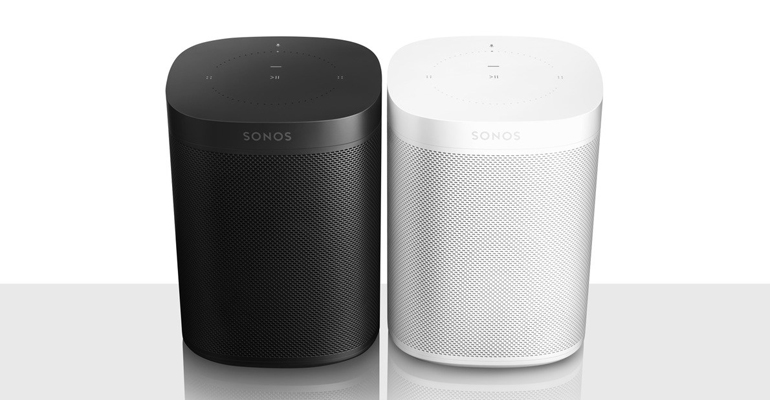 Sonos One
Sonos is renowned for its audio quality, multi-room music playback and broad support for various music services. The Sonos One marks the first time the company has integrated a voice assistant into one of its speakers.
For the moment, it's Alexa, but Google Assistant will also roll out in an update sometime this year. Technically speaking, the One isn't all that different from Sonos' Play:1 speaker, meaning they aren't really distinct from each other in audio performance. That's not a bad thing, given how good it sounds.
In adding voice integration through Alexa, you can control music playback, smart home devices and get contextual information. Particularly with smart home or other integration, these are called Skills in the Alexa app. Those should work in much the same way as any other Alexa-enabled speaker.
You could also tell the One to move playback to another Sonos speaker (if you have a multi-room setup), or group speakers together so they play the same content. A caveat to this is that talking to the One will mute music from all the grouped speakers, which can be annoying if you don't intend to stop the tunes in another room. Like all Sonos speakers, the One has no Bluetooth connectivity, either.
Not being an Echo, there are some limitations to note. You can't make phone calls through it like you can with an Echo. You also can't use the "drop-in" feature that treats Echo speakers like intercoms. Note those are Echo-exclusive features that currently don't work on any other third-party speakers integrating Alexa, so it's not just this one.
The Sonos One is selling for $250. It can't stereo pair with a Play:1, so you would need to buy two Ones to pair them for left and right channels.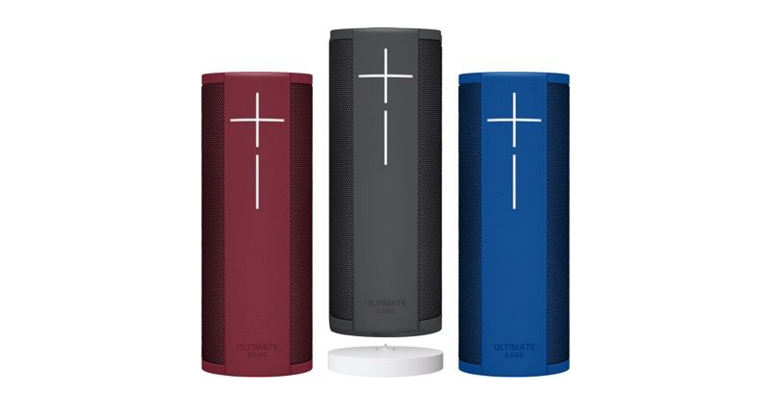 Ultimate Ears MegaBlast
Ultimate Ears, owned by Logitech, has emerged as an audio brand with time and place in mind. Bright colour schemes and thoughtful design have helped push the company's narrative as an option for playing music anywhere.
The MegaBlast is designed to be sonically powerful, pumping out sound at a 360-degree angle. If you've used the UE Boom 2 before, you have a general idea of the design principles involved here. If you haven't, the MegaBlast is cylindrical, wrapped in fabric and made to stand upright or flat on its side. It is rated IPX7 for water-resistance and includes both Wi-Fi and Bluetooth connectivity.
There's a lot to like about the MegaBlast's feature set, and among those is Alexa. Like the others on this list, functionality does have some limits. A key one is the lack of Spotify support. Voice-controlled music is limited to Amazon Music and TuneIn. The Spotify app will recognize the MegaBlast, but there is currently no way to access music on it purely by asking for it.
Despite this speaker also supporting multi-room or daisy-chaining with other UE speakers, you can't tell Alexa to do any of that. You have to manually pair them on the mobile app instead.
That's on top of the phone call and drop-in features inherent in Echo devices. MegaBlast won't do those, either.
For $400, this is not an inexpensive purchase. You are getting a pretty rugged speaker that can play at a loud volume, but for now, the Alexa integration is limited in some key areas.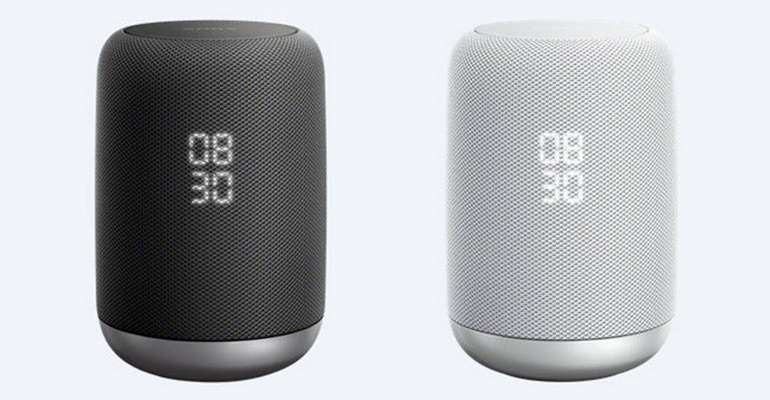 Sony LF-S50G Wireless Smart Speaker
Sony quietly launched this smart speaker in the fall of 2017, and it is the only one on this list that solely integrates Google Assistant.
The LF-S50G Wireless Smart Speaker is an understated design that utilizes a tried and tested design quirk like having the time or other relevant numbers appear on the speaker's front. Those LED lights are a nice touch, while the cylindrical design is going to look pretty common at this point.
As an alternative to Google Home, the LF-S50G is meant to be a better-sounding choice to bringing in Google Assistant. The regular Google Home is not an exceptional speaker, by any stretch, and the Home Mini is not meant to be serious playback device, either. Seeking better audio quality is really the first reason to consider Sony's speaker.
Mind you, it can do most of what a Home can, with the one missing feature being making phone calls through the speaker. Otherwise, it shares the functionality typically seen in a Google Home device.
Sony is selling this for $250. If you can wait, the Sonos One, which is the same price, would be the better sounding of the two. It's not clear when that speaker will get Google Assistant, but it is going to be this year. It already has Alexa, so it will eventually have both of the top voice platforms.
Sony's speaker has both Wi-Fi and Bluetooth, giving it some extra versatility that the One doesn't have.