Small businesses are the backbone of the Canadian economy. According to the Business Development Bank (BDC), small businesses, defined by those with fewer than 100 employees, make up 98.2% of all businesses in Canada, and 55% of those have fewer than four employees.
While tech initiatives have historically been reserved for big business, today's technology is focusing more and more on helping small businesses grow. From crowdfunding sites like Kickstarter that help entrepreneurs raise the funds necessary to get a product going, to fintech options that allow sole proprietors to sell their goods without waiting for approval from the big banks, there are lots of initiatives aimed at helping small business owners.
Whether a business is big or small, however, there are key factors that can help it succeed: productivity, efficiency, security, and teamwork are among them. And there are interesting new products and services that can help companies along the way.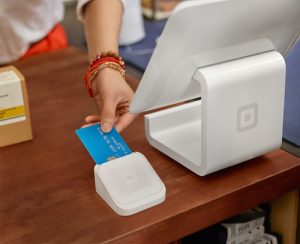 Square Contactless Card Reader
Square aims to help small businesses that might not otherwise have been able to obtain a card terminal from a big bank to get off the ground, and start accepting payments. With the new contactless reader, which sells for $59, SMBs can accept payments from contactless cards or mobile wallets. Or, connect the traditional reader (free) to a compatible iPhone or Android device's auxiliary input, then swipe cards and have the customer sign on the screen to complete a payment. Businesses pay Square 2.65% per transaction, and receipts can be printed on a receipt printer or e-mailed to the customer. The Reader can also accept payments up to $100 via Interac Flash at a rate of $0.10 per transaction. The free app provides useful insights on your business, customers, and sales history. There are no detailed approval processes, hidden fees, or lengthy contracts to sign that might otherwise be a hindrance to a small business, especially a new start-up.
The Trello App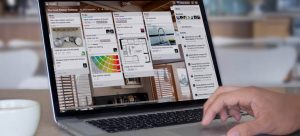 With the Trello app, you can easily manage projects among small teams by creating "cards" for each one, then inviting members, uploading documents for collaboration or review, sharing ideas, and more. Shift cards to different boards or status columns as a project moves from start to completion. It's a great, high-tech way to keep track of deadlines and multiple projects in progress, especially if your team includes people who work remotely, or often from home-based offices. Trello has various subscription options, but the base app is completely free, affording access to unlimited boards, lists, cards, members, checklists, and attachments up to 10MB each. The Business Class version of the app is $9.99 per user per month, and adds unlimited Power-Ups for integrating with services like Google Hangouts, Mailchimp, and Salesforce; file attachments up to 250MB in size; the ability to group team boards with Collections; private boards; and more.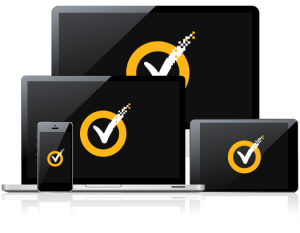 Norton Small Business
Security is of utmost importance to all businesses, big or small. And while a small start-up might not be able to sign on to enterprise-grade security, there are special software options made for them. Norton Small Business, which sells for $100, affords protection for up to five devices, including desktops, laptops, tablets, and smartphones, along with easy cloud-based set-up and device management, and 24/7 support. Upgrade to 10 devices for $150, or get coverage for 20 devices for $250.
Epson WorkForce ET-4750 EcoTank All-in-One Supertank Printer
Printing and scanning remains core to every business, despite promises of a paperless office. But one of the most prohibitive factors for small businesses is the recurring cost of ink. Epson EcoTank printers solve this with a unique cartridge-free ink system. Rather than buy replaceable cartridges, you pour ink into reservoirs, and it lasts for up to a year (or more) before it needs replacing. I can personally attest to this, having used an EcoTank printer for almost three years now. I've only ever refilled the tanks once in this span of time – the black ink began to run out at about 15 months, and the others close to the two-year mark. I've also occasionally had to run a clean of the print heads to keep things printing smoothly. It has been a lifesaver – the days of me running out to the store to spend $50 on an ink cartridge when mine ran out of ink halfway through a big job during a deadline are long gone.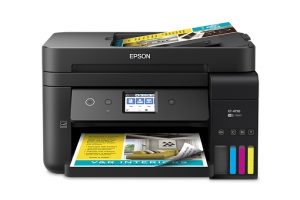 The latest versions of the EcoTank printers boast improved design features, including positioning the reservoirs at the front for easier access, keyed auto-stop ink bottles, so you can refer each colour only as needed. Each printer comes with two years of ink in the box to get you started, which is the equivalent of about 30 ink cartridge sets. When you need to buy refills, cost is comparable to a standard cartridge at about $40-$50, depending on the brand and where you buy it. It's a higher upfront cost at about $600 for the printer (other models are also available, depending on your unique business needs), but it will save a business in the long-run. Consider that 30 ink cartridges at about $30 each works out to $900. If your business changes its cartridge twice a month, it's easy to see how that can add up.
Check out our contest for your chance to win an Epson EcoTank ET-4750 printer.