Ready to head back to class, or get your child prepared to head off to high school, college, or university? Make sure you check these gadgets off the shopping list before finalizing your purchases.
Apple MacBook Pro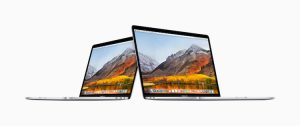 OK, so this laptop isn't exactly for those on a budget, starting at $2,399 for the 13" model. But for kids heading off to post-secondary school with plans for some heavy-duty computing using text, graphics, and more, it could be a worthwhile investment. It has an 8th-generation Intel Core processor, and is 6- or quad-core, so students can easily multitask without worry about over-taxing the system. The quiet keyboard will be appreciated for taking notes in class, and features like Touch ID for security will provide peace-of-mind that their contents will be safe. With the Radeon Pro graphics and stereo speakers, kids can watch movies and stream series in the dorm during their downtime. Apple offers special pricing for students, so make sure to look into these.
Alcatel 1 Smartphone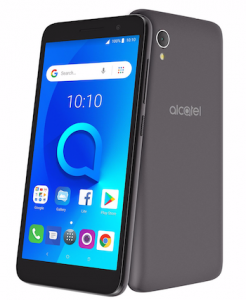 On the extreme opposite of the pricing spectrum, some students (and parents of students) are on a very strict budget. But a smartphone is an essential tool for post-secondary, and even secondary, students as well. If you aren't quite ready to fork over prime dollars for a Samsung Galaxy device or an Apple iPhone, and don't want to lock into a lengthy contract, consider the Alcatel 1. It comes with Android Oreo (Go edition), which can run modified versions of apps like Maps, Gmail, Facebook Lite, and Skype Lite that don't require as much power. Store lots of files, and use an optional microSD card (up to 32GB) to add more storage space. It has a sizeable 5" screen, and 5MP front and back cameras so kids can still snap those important selfies. Available through a number of carriers, you can grab one starting at just $90.
Roku Streaming Stick
The neat Hotel & Dorm Connect feature of this handy device makes it easy for students to connect to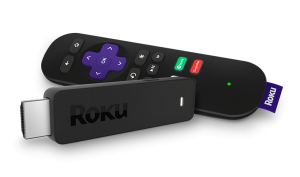 wireless networks that require that you login from a browser, including public areas in a school, or even a private dorm. Once set-up, they can access tons of streaming programming to help entertain them during breaks, or on lazy weekends in. $90
Ikea Eneby Bluetooth Speaker
Decorate the dorm with this cute little 20 x 20 Bluetooth speaker, which comes in black or white, and with a removable mesh fabric front if you want a more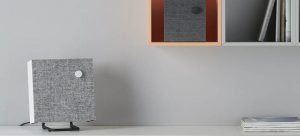 functional look. The carry handle makes it easy to bring from one dorm to another, or from the bedroom to the back deck. It can run on AC power, or get the optional battery pack ($20) and don't worry about having to find an outlet to plug it in. $60
Samsung Galaxy Watch
You'll have to wait until after the school year begins to pick one up, since they'll be available starting September 21. But you can pre-order Samsung's latest smartwatch starting August 24 (and get a free wireless charger, too). The watch would make a great companion for the busy student. Look at your wrist to see your next appointment or class, who's calling or if that incoming text is an emergency or can wait, without having to pull your smartphone or of your backpack. With up to 80 hours of battery life, it will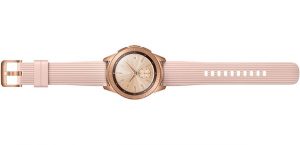 easily get you through a half week's worth of classes before you need to recharge it. Use it to track sleep and find out if you're getting enough ZZZs, and to track exercises and even meals. If you want to avoid the dreaded Freshman 15, take a photo of your meal and Bixby Vision will show its nutritional information. An LTE version will be available later this year.
Belkin Wemo Smart Home Devices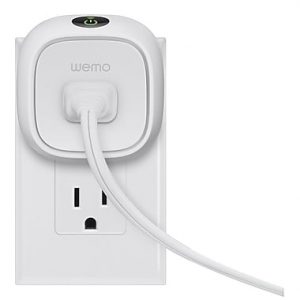 Save time in your day by automating mundane tasks like turning the lights on and off, which can also help you save on monthly bills – especially for students living in shared housing who have to pay for monthly utilities, or are worried they forgot to unplug their hair appliance. Wemo has lots of gear that can help. You can plug a device into the Wemo Mini Smart Plug ($40), which in turn plugs into the wall, and control it from anywhere. This might be a fan, lamp, hair dryer, or even your coffeemaker. Add a schedule to automate it so the coffee starts brewing at 7 a.m. so you can grab it and go, or the lights turn on in the bedroom so you don't miss that important exam. It allows you to control devices using your voice as well, via Amazon Alexa or Google Assistant. With the Wemo Wi-Fi Smart Bridge ($60), devices can work with Apple HomeKit, controlling them using the Apple Home app or Siri-enabled devices. The Wemo Insight Wi-Fi Smart Plug ($60) adds the ability for you to learn more about the appliance that is connected to it, such as real-time energy consumption, and sends push notifications when a device is turned on or off so you can keep track. Specifically for lights, there's the Wemo Dimmer Light Switch ($100), which lets you not only control the lights from your smartphone, but also adjust the level of brightness, and do things like sync your lights to sunrise and sunset, or dim them when your ready to relax with a movie on the weekend. It's easy to install, and works with both Nest and Google Home.
We're giving away a Wemo prize pack approximate value $260 to get your smart dorm room or home started that includes these great Wemo devices. Enter now to become the lucky winner!
For Homework time help with printing and binding assignments we're giving away an Epson EcoTank ET-2750 All-in-One Supertank Printer, valued at $380, to one lucky winner.
Related: