From the moment a student wakes up, to the time it's ready to rest his head back on the pillow at the end of the day, life is filled with tech. Or rather, it can (and should!) be. Why? A variety of tech devices can help get a student, especially in college or university, through the toughest school days.
Here are some great types of tech you can use throughout your school day, from start to finish.
Tech to help you get set for the day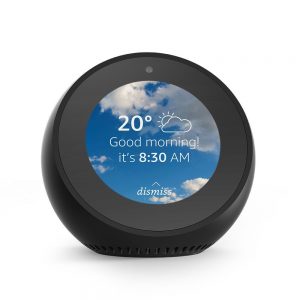 Use a device like the Amazon Echo Spot as a super high-tech alarm clock. Unlike other Alexa-enabled devices, it has a face that can display essential information like the time, weather, and news headlines. Use the face for video when you chat with family or friends back home as well. As you get ready for the day, ask Alexa to recite your class schedules, assignment deadlines, and relevant appointments so you can prepare for the challenges ahead. $130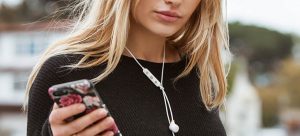 Tech for your commute
Whether you live off campus and take public transit to school every morning, or simply have to walk from your dorm on one end of the campus to the lecture hall in the other, a good pair of headphones can help relax you before an intense class. The Happy Plugs Ear Piece II Wireless come in fashionable colour options, and employ a handy and convenient design that allows you to wear them like a necklace when you aren't actively listening instead of keeping them tucked away in your backpack. They come in black and gold, white and gold, pink gold, and black for US$69.
Tech to use in class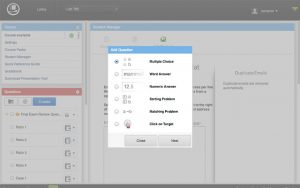 A laptop is handy, but clickers, or classroom response systems, are being used in lots of educational institutions these days, so it would be prudent to check if your class uses one. If so, you can buy one from the campus bookstore, allowing you to fully participate in clicker-based quizzes and polls that help both the teacher get a handle on how the class is progressing, and gives you some insight on how your views or knowledge stacks up against the rest of the class. Some of the latest clicker systems from companies like Toronto-based Top Hat let you use an app on your own mobile device, including smartphones, tablets, or Chromebooks, instead. So you'll need to bring your phone with you if this is the case.
Tech to use during break time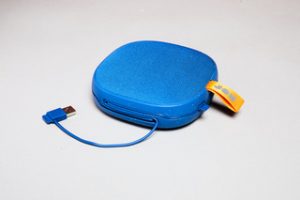 While you unwind to enjoy a quick lunch, or go through notes before a test while relaxing outside on a cool spring day, enjoy some quiet, background tunes from a portable Bluetooth speaker. The $60 Jam Audio Hang Tight is fully waterproof, and includes a fabric loop so you can safely clip it to your backpack and enjoy some jams with a group of friends.
For study sessions
While studying, a compact and lightweight laptop would be helpful. The Microsoft Surface Go ($529) weighs just 1.15 lbs. and measures 8.3mm thin. It comes with a 10" display, and can easily mimic the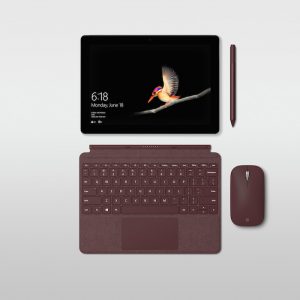 look of a school textbook, or paperback book when you hold it in landscape mode to display two pages side-by-side. In class, it can easily transform to a tablet-style notebook, and used with the Surface Pen for taking notes. Once back at home, in the dorm room, or in study hall, turn it back into laptop mode, and add the Surface Mobile Mouse to begin working on that big report.
For homework time
Now that the assignments are done and you're ready to print and bind them, you'll need a good printer. Epson EcoTank Supertank printers are awesome options, thanks to the ink reservoirs that only need to be refilled every two years. Plus, each comes with an up to two-year supply in the box. It's a higher upfront cost, ranging from about $350 to $680, depending on the model. But it's worth it in the long run, not only for saving money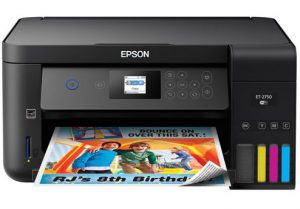 on ink, but also reducing the risk that you're running low just when you need to print that 30-page report to hand in last minute. Many have scanning and copying capabilities as well, along with Wi-Fi for printing without a direct wired connection. Want to win one? We're giving away an Epson EcoTank ET-2750 All-in-One Supertank Printer, valued at $380, to one lucky winner.
Related:
Back-to-School Gadget Round-up