Adding a key piece of technology in the home should bear fruit for your health and lifestyle, which is what this group of gadgets is supposed to deliver.
Last year, I covered a group of products that were not "smart home" to the degree you could control them by voice. This bunch is a mix, where some do fall under that category, while others don't. Either way, I've rounded up a set that cover different ground, all of which can make for good gift ideas, too.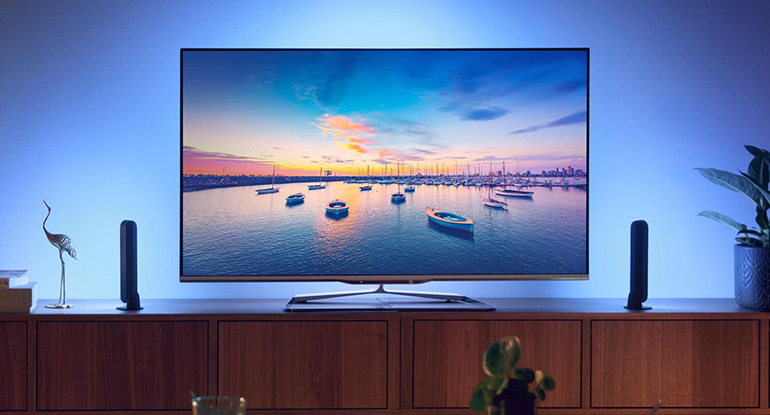 Philips Hue Play
This is the kind of gizmo that makes sense if you already have Philips Hue lights in the living room or basement. The Hue Play is a light bar measuring about 9-inches that is best positioned behind a TV facing up. The colour-changing LED bulb inside reflects off the wall, creating a flood of light enveloping the TV's frame.
It's an easier and more practical solution than using Hue LightStrips to get the same effect. In addition, the Hue Play also comes in a two-pack. Each has a stand to prop upright on a table or the floor, where each can illuminate with different colours.
Where it gets more dynamic and interesting is using it as part of a multi-light setup. The Play is fully compatible with both Amazon Alexa and Google Home, so controlling the light by voice is easy enough. Take it further with the Hue Sync app for Windows or Mac, and the lights can be dynamic in real-time based on the content onscreen. If you're watching a movie or show, or playing video games, the lights can shift and change colour or intensity to coincide with the action.
When done in unison with other Hue lights in the same room, the effect is very cool, changing the room's complexion and ambience. A single Play bar is $90, whereas the double kit is $170. Neither comes with a Hue Bridge, which is why I recommend this most for existing Hue users.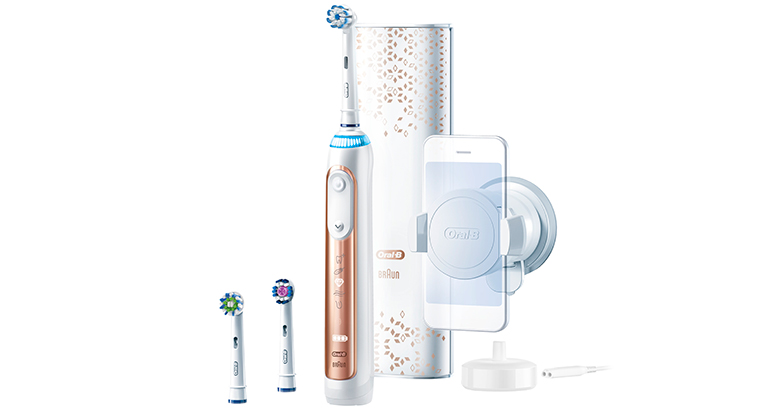 Oral-B Genius Pro 9600
Electric toothbrushes do make a demonstrable difference. They have for me, and that's why I use one exclusively at home. I've long felt that Philips had an advantage with its Sonicare line, but Oral-B may have scored a winner with the Genius Pro 9600.
The circular brush head wasn't always the best at digging into the various crevices and crannies of one's mouth, but the softer approach here certainly felt better for me. At least compared to previous Oral-B brushes in the Genius line. This model is a direct successor to the Genius 8000, and the primary difference between them is what the company calls Gum Guard and Position Detection Technology.
For that, you're going to have to use the app (iOS or Android) while your phone is paired via Bluetooth. Oral-B even throws in a phone holder with suction cup to mount on a mirror, though I'm not sure everyone will be thrilled with its design. The app guides each brushing session, working with the brush's sensors to alert you when going too hard or missing certain spots. It tries to be comprehensive, and for the most part, it does a good job.
The package does come with three brush heads and there are six modes to choose from. Strangely, though, there are only five visible indicators for these modes, so you might be a little confused. The travel case lets you take the brush with you on vacation of business trips, in case you want to do that.
The Genius Pro 9600 isn't cheap at between $240-$290, but it should last for years and help trim down visits to the dentist for cleanings and cavities.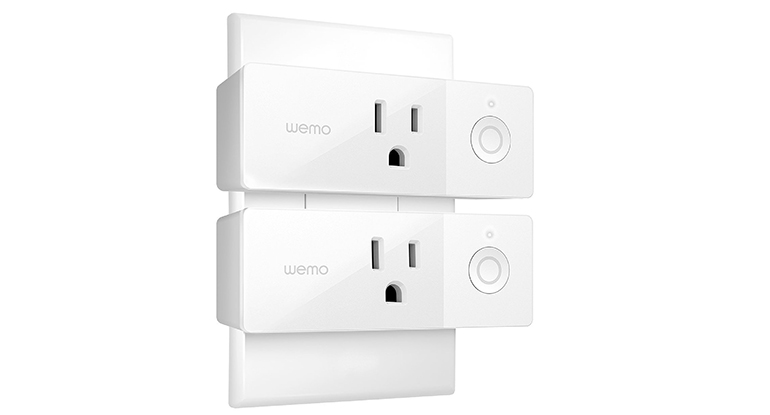 Belkin WeMo Mini Smart Plug
This could easily be a stocking stuffer at this time of year, coming in at $25 apiece. Stick the WeMo Mini Smart Plug into an outlet, plug in an electrical appliance, and it suddenly becomes smart-enabled. By appliances, I'm referring to things like lamps, heaters, humidifiers, fans and even electronics, like audio speakers or phone chargers.
Aside from saving a few dollars on a hydro bill, the main value proposition is convenience. Using the WeMo app, anything plugged into the Mini Smart Plug is accessible at home or remotely. Forgetting to turn off a lamp or humidifier only requires a tap on the app.
That also means the connected appliance is privy to schedules or timers. If the lamp only needs to be on from a set block of time, for instance, the app makes that easy. With support for both Alexa and Google Home, controlling those functions by voice isn't hard, either. Using an automating tool like IFTTT on your phone can take schedules and rules even further.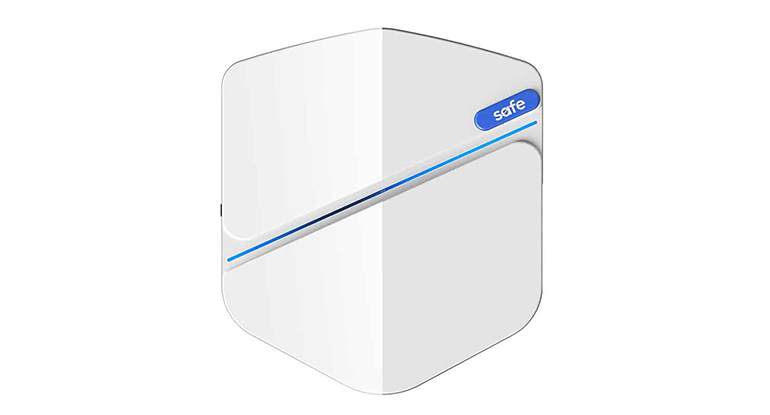 Safe by HUB6 Smart Home Security System
You wouldn't think much of a home security system with a barebones approach, but the Safe is cleverly done. HUB6 offers a setup and maintenance package without contracts or monthly fees. The gist is that the company wants to tackle two issues at once. First, it's trying to offer some peace of mind without residual costs. Second, it's also trying to eliminate false alarms.
Many home security systems come with monitoring services that incur extra fees. The caveat here — and it's a big one to start — is that the Safe is not a security system unto itself. It's a hub that piggybacks off an existing alarm installation to do its thing. That system also must be from Digital Security Company (DSC), meaning it's not compatible with Honeywell or other brands.
By connecting the Safe to the existing hardware in the home, alarm notifications go to smartphones (and email) for anyone who's been assigned to receive them on the Safe app. Essentially, you would be trading the home monitoring service you pay every month to do it yourself at no extra cost beyond the $300 you pay up front to get the Safe in the first place.
HUB6 isn't the only vendor to offer an app for this type of integration. Even Rogers has something similar. Your home insurer may not like this self-monitoring solution, so best to call ahead in case you lose out on any money by going this route.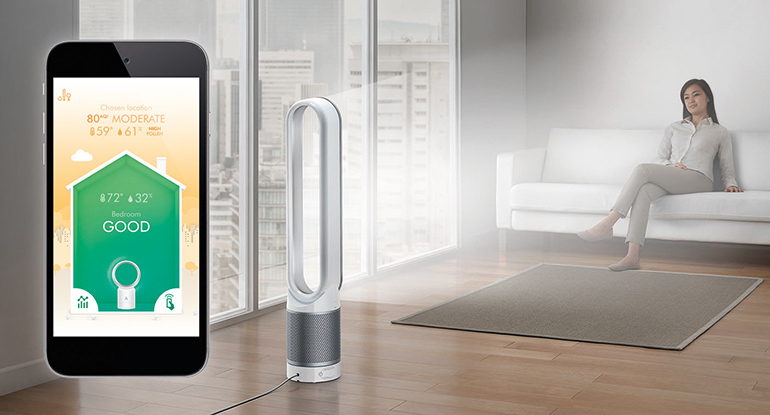 Dyson Pure Cool
Vacuum's are Dyson's calling card, but other nifty home-based gadgets keep things interesting. The Pure Cool is a purifier that works to trap pollutants and pump out cleaner air in any room. If air quality is a concern, you may want to consider splurging for this one.
The nasty stuff Dyson claims the Pure Cool can catch includes bacteria, mould, pollens, allergens, ultrafine particles, formaldehyde, benzene and nitrogen dioxide. While all of that is an unhealthy mix, to say the least, an expensive purifier like this is better suited for those living with asthma, allergies, respiratory issues or in a location where outside air is routinely tainted. Even if you don't fall under any of the above, but still want the peace of mind, this unit delivers.
The two-filter setup includes a charcoal layer for capturing gas, and a HEPA layer to snatch the airborne particles. The unit's three sensors are always looking out for the compounds and molecules to bring them in — which Dyson claims amounts to a 99.7% success rate. It's hard to confirm that number, but in my testing, air quality always got better after using it.
Dyson's app is a nice way to control it, despite the small remote included with the unit. Smart home integration also makes it easy to control the Pure Cool through Alexa or Google Home. The upright design isn't small (though smaller versions do exist), but nestling it into the corner of a room is good enough. Plus, it's not ugly, so won't ruin the overall décor.
It's very pricey, starting at $550, so make sure you need it before putting any money down.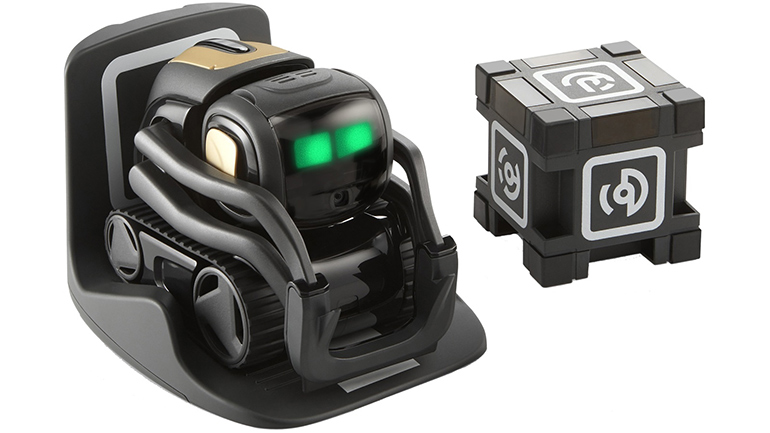 Anki Vector
If you, or the person you have in mind, feel ready to embrace a functioning robot at home, the Anki Vector might be worth a look. This is a deeper, more intelligent, iteration of Anki's Cozmo robot, a toy that is great for kids. Unlike the Cozmo, which is limited to playing regimented games and only moving when told to, Vector is a constant work-in-progress designed to get smarter over time.
If that seems like a scary proposition, the point is that it almost acts like a virtual pet robot. It wakes up and starts motoring around when hearing a sound or noting your presence, and closes it eyes when petted. It knows when you're ready to play a game with it, and to go back to its cradle to when told to. Ask it a basic query and it responds with whatever information it has. It's almost like having a smart home hub on tracks.
What's more is that it will work as a standalone Alexa device, too. That means, aside from whirring around on a table or countertop, it can control any compatible smart home device by voice, too.
Going with this is a bit of a leap of faith because the best is yet come, according to Anki. Bringing in Alexa is one thing, but Vector is eventually supposed to get smarter and more responsive. As is, it doesn't react to verbal commands at the same speed of an Alexa or Google Home speaker. In a home with kids, however, I can see how the interaction would be more dynamic with something that actually tries to build a personality.
It's a Best Buy exclusive for $250 right now until Dec. 24, which is already pricey, but $80 better than the standard $330 price tag.