British Columbians will be the first to get access to one-on-one video consultation with physicians, allowing them to speak directly and privately with a BC-licensed family doctor. What's more, this video consultation will be covered by the patient's BC provincial Medical Services Plan (MSP). And, other provincial governments are in consultation with TELUS Health to determine the feasibility of a nation-wide rollout.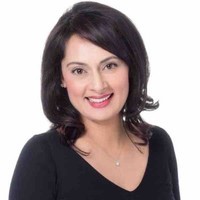 I asked Juggy Sihota, VP of Consumer Health, TELUS, to tell me about the new Babylon by TELUS Health app, and how patient healthcare is evolving with the ubiquitous use of smartphones.
"British Columbians are the first in Canada to get access to the app's one-on-one video consultation service which allows them to see a BC-licensed doctor from wherever they are right on their smartphone," began Sihota. "The video consultation is stored for the patient too so they can see it again anytime in case they need to. They can also access doctor consultation notes, manage prescriptions and get referrals for diagnostic tests."
Sihota further described the functionality of its Artificial Intelligence (AI) chat-bot Symptom Checker, which allows patients to retrieve information about possible causes of symptoms as well as courses of action.
"Developed by a team of dedicated doctors and scientists, the Babylon by TELUS Health's Symptom Checker uses Artificial Intelligence (AI) and draws on over 500 million streams of medical knowledge," said Sihota.
"Babylon considers its AI as an ecosystem of complementary technologies, which includes knowledge representation, machine learning and decision-making components," explained Sihota. "The Natural Language Processing (NLP) components of its AI are built by combining methods from computational linguistics and deep learning, allowing the AI to understand and differentiate between different medical concepts. The NLP also allows Babylon's AI to understand differences in the way people express their symptoms. An example of this would be 'my back is killing me' vs. 'severe back pain;' both expressions convey back pain, but one uses colloquial language, whereas the other is more clinically accurate."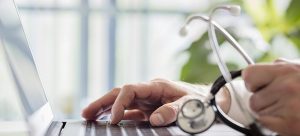 It sounds like virtual healthcare has arrived, and at the right time.
"We know that more than 50 per cent of Canadians find it difficult to quickly access after-hours medical care without having to go to an emergency department at a hospital," remarked Sihota. "We also know that more than 5M Canadians don't have a family doctor."
Sihota further shared, "From a recent study by the Canadian Medical Association, 7 in 10 Canadians said they would take advantage of virtual physician visits, and many believe that it would lead to more timely and convenient care. There is clearly a very real need for an alternative and convenient solution for these Canadians to access medical care at a time and place that's convenient to them."
I asked Sihota about data management and privacy, to which Sihota responded, "We take data security and privacy extremely seriously. All of Babylon by TELUS Health's clinical procedures meet or exceed industry and legal standards. We retain patient records in accordance with national best practice guidelines and all patient data is securely transmitted using industry-recognized encryption methods."
"Additionally, all doctors working for Babylon by TELUS Health will have access to the patient's previous consultations within the app, and the patient has the option to have their medical notes shared seamlessly with their family doctor if they have one."
So what's next in the digital evolution of healthcare in Canada?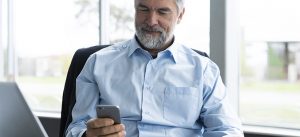 "Plans are also currently underway to integrate Babylon's virtual care platform into TELUS Health electronic medical records systems (EMRs) to enable all physicians across the country to also easily conduct virtual sessions with their own patients if they would like," said Sihota. "We expect to make this available later in 2019."