Fifteen years ago, April 1 was no joke. It was the day that Google announced its entrance into the e-mail space with a service called Gmail.
Back then, Google was a leader in search engines, but it hadn't yet devised a way for people to connect with one another. With e-mail being the dominant form of communications online back then, prior to the explosion of smartphones, instant messaging, and social media, the free Gmail service made perfect sense.
The History of Gmail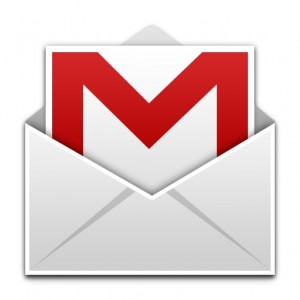 Google first launched Gmail through a limited beta release on April 4, 2004. The testing phase ended on July 7, 2009, at which point customers worldwide could try it out, and finally abandon those old Hotmail accounts that were gathering dust.
When it launched, Gmail allowed you to store up to a gigabyte of content. That's a laughable amount by today's standards, where terabytes and infinite cloud storage are the reality. But in the early '00s, that was a pretty big (pun intended) deal. E-mails could be sent at up to 25MB in size and you could receive up to 50MBs worth of attachments.
E-mail contents were filtered for spam and malware, and advertisements were controversially displayed next to them. That part of Gmail, however, ceased in 2017 following pushback relating to privacy. Google and its parent company Alphabet, however, now have many other ways of collecting personal data on customers to use for the purposes of advertising through its expansive list of services – from Google Drive to Maps, YouTube, Google Home smart speakers, and more.
In February 2016, 12 years after the initial launch and seven years after the beta phase officially ended, Gmail was being used by one billion people from around the world.
Biggest Innovations
In addition to offering ample storage and the ability for users to send and receive large files, Gmail set itself apart by organizing messages in a conversational thread, an idea that many other competitors later adopted. Instead of using folders, Gmail uses labels or tag, allowing for presumably better, more intuitive organization of messages.
Other features users have loved over the years include the "undo send" option that lets you take back a message that might have been sent by mistake, and a search button that leverages Google's powerful search engine technology. And, of course, there was the launch of the mobile Gmail app for iOS and Android devices, which made it easier for users to access their accounts from smartphones and tablets once those mobile devices became a dominant part of our daily lives.
The Latest Gmail Features
Last summer, Gmail was upgraded to include a host of new features, including automatic reply suggestions and smart replies, quick views of file attachments, a confidential mode, reminders to reply, and e-mail prioritization, among others.
Today, Google has added more features to Gmail in celebration of the anniversary. Smart Compose is an AI-based suggestion feature that can simplify and speed up e-mail composition by predicting what a person is going to type and filling in blanks so a message can be created more quickly. The AI engine is adaptable to each user's unique writing style, intelligently learning more about you the more you use it. It is available for Android devices, with iOS support coming soon.
The second new feature is the ability to schedule e-mails to be sent at specific times. This means you don't have to wake colleagues up in the wee hours of the morning when a great idea strikes, or can sign your child up for a limited slot soccer team as soon as registration is open, even if you're traveling on business at the time.
Bottom Line
It's hard to believe not only that Gmail has been around for 15 years already, but that the service pre-dates the popularity of sites like Facebook and products like the iPhone, the first of which didn't see the light of day until three years later, in 2017. When Gmail came to be, we were still messaging one another using feature phones (or PDAs) and e-mail clients via computers and laptops.
Gmail has come a long way since then, adapting to the changing ways we communicate and do business. As of 2018, Gmail has 1.5 billion users who send and receive messages and files through the service. But Gmail has now become just a small cog in a much bigger Google wheel that continues to roll toward new innovations in messaging and more for both consumers and businesses.
Related:
Tips On Using the Updated Gmail