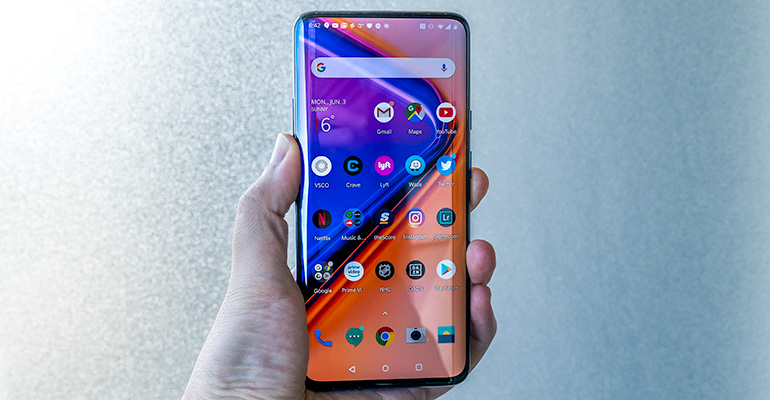 OnePlus has always branded itself as an upstart wary of charging the premium prices established brands haven't shied away from, but the new 7 Pro enters that arena.
The Chinese company usually launches two phones per year — a flagship in the spring, followed by an iterative upgrade in the fall. That latter phone last year was the OnePlus 6T, a device that brought in an onscreen fingerprint sensor, a Nightscape low-light camera shooting mode and a larger 6.41-inch display.
If you're reading this having never heard of OnePlus, the short of it is that the company initially started out using an invitation-based system years ago that kept it somewhat exclusive, while reducing company costs, since sales were direct. There was no retail or carrier presence at the time, but that's now changed.
What's also different this time around is that OnePlus has entered premium territory, going up against the likes of Apple, Google, Samsung and everyone else.
Turning Pro
OnePlus launched two models, but the regular OnePlus 7 is not available in Canada, only the 7 Pro is. It is the better of the two, but that's not the real competition here.
This is the most ambitious phone OnePlus has made, and for a number of reasons. First, it's big in a number of ways. It sports a monstrous 6.67-inch screen, unimpeded by a notch at the top because the front-facing camera pops up mechanically from the top edge. It has three cameras in the rear, starts at 128GB of internal storage and houses a 4000mAh battery.
Second, it uses software that can hold its own quite well against incumbent competition. The display gets a resolution upgrade to 2K (3120 x 1440) and with a 90Hz refresh rate, the latter of which is faster than other phones, with the exception of the Asus ROG Phone and the Razer Phone.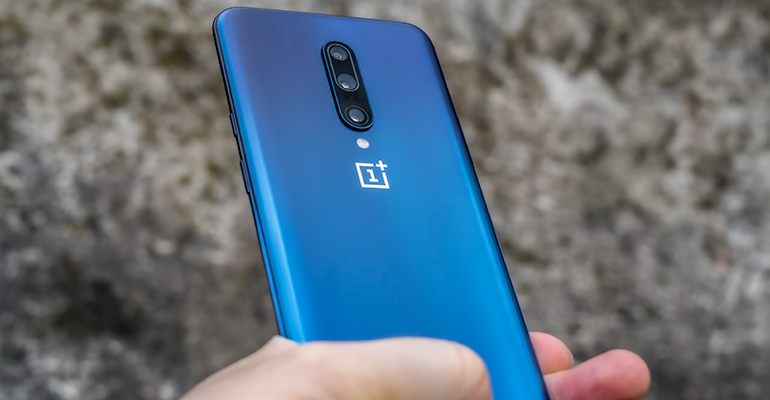 The Snapdragon 855 processor is the latest in 2019, and with 6GB of RAM to start, there is a good start to work with here. Other variants raise the RAM to 8GB with 256GB of internal storage. Everything about this phone just says 'big' and it includes its very size. The bezels are undoubtedly tiny in relation to the large screen, but this is a handset slightly taller than a Samsung Galaxy Note 9. If size is your jam, the OnePlus 7 Pro is already worth considering, but there are caveats along the way.
OnePlus neither includes a headphone jack nor a microSD card slot for memory expansion. The phone also has no IP rating. In theory, the OnePlus built the device for water-resistance, but didn't pay to get an official IP rating like every other phone manufacturer does. It was supposed to be a cost-saving measure, but the lack of clarity in that regard isn't going to sit well with everyone. When you're not completely sure your phone is safe from an accidental dip in the toilet, your confidence isn't fully there.
There's also no wireless charging, an omission OnePlus says is mitigated by its super fast wired charger (more on that later).
One good thing is that OnePlus includes a clear case in the box with the phone. It's silicone, so not especially durable, but at least there's a layer of protection out of the box. Plus, it makes it easier to hold because of the screen's curved edges. OnePlus' other cases are of considerably better variety and quality though.
Software and features
The optical fingerprint sensor is back, and still pretty responsive. It appears a little lower onscreen, like it did with the OnePlus 6T. It's increasingly improved since then, and for the most part, works fine.
The 7 Pro runs on Android 9.0 Pie, but calls its hybrid operating system OxygenOS, which incorporates its own overlay into it. As before, it's a clean layout that feels close to the stock Android of Google's Pixel phones, albeit with a noticeably different flavour.
One of the more unusual pieces OnePlus threw in is called Zen Mode. When toggled, the mode relegates the phone to a state somewhere in between a 'do not disturb' and 'power-saving' status. It blocks all notifications, except for incoming phone calls, placing emergency calls and taking photos. The mode lasts for 20 minutes at a time — and shockingly — you can't override it. There is no way to toggle it off within that 20-minute period, and even restarting the device won't stop it. If you're looking to disconnect from messaging and app usage, and like the way the 7 Pro handles it, this could be the haven you're looking for.
The screen is gorgeous and it makes it easier to appreciate everything running on it. Netflix finally certified the 7 Pro for its HD streams, helping bring out even more from the display. Those who lamented OnePlus' habit of sticking to 1080p resolution with past phones will come away impressed here.
It also benefits from how the hardware pairs with the software. Everything felt speedy and fluid, though I will admit I've seen a smoother experience before, particularly with the Pixel 3. Still, this is better than what were already solid phones in the OnePlus 6 and 6T last year.
Issues did pop up though. There were random times when the phone would register touch inputs that never happened, forcing me to reboot to stop it. Double-tapping the screen to wake up the phone is also inconsistent. I've never been crazy about OnePlus' keyboard, either, which can sometimes require frequent corrections. OnePlus says upcoming software updates should fix these, but only time will tell.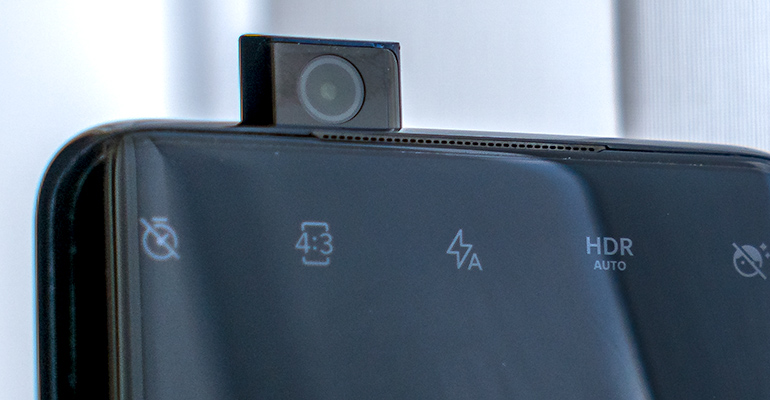 Shooting with the camera
The camera is one of the biggest changes, not least of which because OnePlus added a third ultra wide-angle lens to go with the standard wide and telephoto lenses. The triple camera array is complemented by an impressive set of software presenting different shooting options.
But there is one misleading point in all that. The telephoto lens is supposed to have a 3x optical zoom, but the reality is more like 2.2x with a crop factor making up the rest. This became apparent when using Portrait mode, which uses the lens to create a bokeh effect behind the subject. When using the lens in the standard Photo mode, however, the lens appears to zoom in further. OnePlus acknowledged the difference, but stopped short of admitting they artificially boosted the lens' range.
Nightscape was OnePlus' attempt at improving low-light and night photography with the help of software and HDR (high dynamic range). It takes multiple exposures in one sequence and stacks them together to display an image that illuminates the darkest parts of a scene.
There's also UltraShot, a 48-megapixel mode within the standard lens (also works in Pro mode) that bakes in HDR+ and Super Resolution to capture large images that, in theory, should enable you to crop later without losing too much sharpness and detail.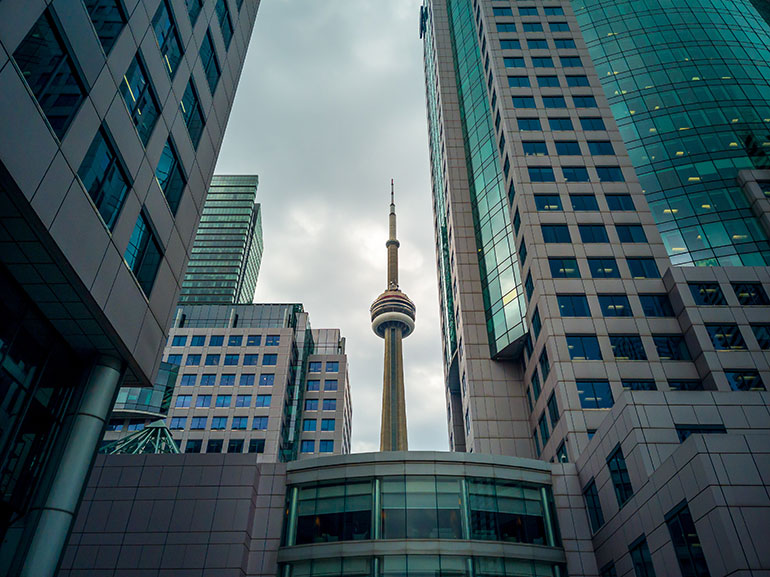 For the most part, the camera functions well, and is a definite upgrade over previous OnePlus models, but there's still work to do. Shooting in Pro mode (RAW or 48MP) often delivers the best chance for capturing photos in most situations. Nightscape is good enough at lighting up a dark scene, but the processing can go too far, sharpening and lighting subjects in ways that don't always look good.
It's not as good as the Huawei P30 Pro. It can't do as well as the Google Pixel 3's Night Sight mode, and is now up against stiffer competition with Samsung's own Night shooting mode. Not surprisingly, however, OnePlus outclasses the iPhone XS in night shooting.
The front-facing camera sticks out, but it's not always like a sore thumb. If you tend to take a lot of selfies, you may grow to hate this design tweak. It's reasonably quick at popping up, but the convenience of not having to do that in the first place may be more practical. OnePlus claims the mechanism is protected from water damage, but I never tried submerging the phone in water to find out.
Battery life
The big 4000mAh battery does a great job keeping the phone going for more than a full day. I rarely had to worry about recharging, and when I did use the included charger, it was really fast at filling it back up. With mixed usage, I was able to go past 24 hours easily. The screen is fairly bright, so no need to crank that up, which is one of the biggest battery killers.
The Warp Charge 3.0 cable and charger that come with the phone can hit 50 percent battery life in just 20 minutes. I tried it, and it's true. I was able to go from zero to full in less than 60 minutes.
Just make sure not to lose those accessories because replacements are very expensive. For example, the cable and charger together are $70 (CAD) directly from OnePlus. The kicker is that shipping can boost that up to over $100 total.
The 7 Pro does support USB 3.1, meaning it can handle faster charging from cables and chargers that can deliver it, but it won't as quick as Warp Charge.
Hanging tough
For a phone that starts at $1,000, the OnePlus 7 Pro is clearly in premium territory. Depending on RAM and internal storage configuration, that price could go up to $1,120.
That alone may be why it's vexing that there's nary a single pair of earphones to use out of the box. Not to mention the lack of an official IP rating for water resistance. Even if OnePlus included a headphone adapter in the box to make up for it, that would've helped, but that's not in there, either.
So, the 7 Pro isn't perfect, but it's still a superb device with plenty of upside. If engineers fix the software bugs, the potential for an even smoother experience grows. The mirror grey and nebula blue colours are also attractive. The almond one coming later will complement the other two.
If you want something premium, are willing to pay full freight upfront and prefer to avoid going to a carrier for a phone, the OnePlus 7 Pro is worth considering.