On September 10, anxious Apple fans, media folks, and developed watched the annual Apple Event to see what the company has up its sleeve for the rest of 2019. As expected, several new iPhones were announced as well as the Apple TV+ streaming service, and a few other notable new products. Here's a rundown of what's to come.
New iPhones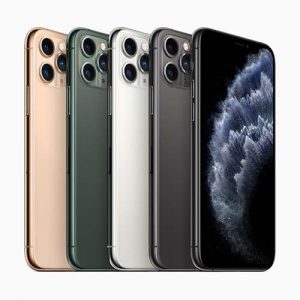 There will be three new iPhone models: the iPhone 11, iPhone 11 Pro, and iPhone 11 Pro Max. The biggest advancement for the iPhone 11, along with the expected faster CPU, machine learning and Neural Engine, is a sophisticated new camera system tha will help Apple better compete with smartphones boasting stellar camera from companies like Huawei and Google. This phone employs a new dual-camera system including an ultra-wide camera. It also has Haptic Touch, which is part of iOS 13 (and will be available as a software upgrade for devices dating back to the iPhone 6.)
The iPhone 11 Pro and Max, meanwhile, both include custom-designed OLED displays, a triple- camera system and TrueDepth camera, Dolby Atmos audio, and more.
All three devices offer improved water-resistant designs and longer battery life.
The iPhone 11 starts at $979, the 11 Pro at $1,379, and the Max at $1,519. All three will be available for pre-order starting September 13 and in stores September 20.
Apple TV+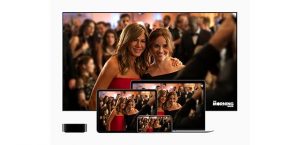 Coming November 1, the Apple TV+ streaming TV service will be available to those who wish to subscribe for $5.99/mo., starting with a seven-day free trial. It will offer original shows, movies, and documentaries, including The Morning Show starring Reese Witherspoon, Jennifer Aniston, and Steve Carrell, See starring Jason Momoa, and a new show by Oprah Winfrey. Content can be watched both online and off, free of ads, through the Apple TV app on any Apple device, including soon the Mac via macOS Catalina. It is also accessible through select Samsung smart TVs as per the partnership announced at CES 2019 earlier this year, and will be coming to Amazon Fire TV, Roku, Sony, and Vizio platforms. Family Sharing will allow up to six family members to share one Apple TV+ subscription.
Apple Watch Series 5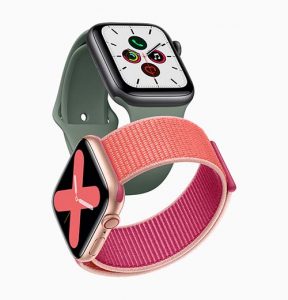 The latest version of the Apple Watch smartwatch now includes a new Always-on Retina display so you can easily see the time and other information without having to raise your wrist, updated location features including a built-in compass, and the ability to make international calls to emergency services with a cellular plan, even if the plan hasn't been activated in the country where you are. WatchOS 6 includes new features like cycle tracking, a noise app, and activity trends. The casing is now also made of titanium, which is lighter than stainless steel. It starts at $529 for the version with GPS and $659 for the one that adds Cellular connectivity.
Apple iPad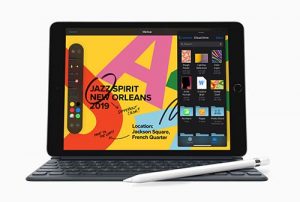 Then new 7th-generation iPad, which will start at $429, features a 10.2" Retina display, support for Apple Pencil and the full-sized Smart Keyboard, a fast A10 Fusion chip, advanced cameras and sensors, and all-day battery life. It is also the first to ship with iPadOS, which introduces new multitasking features and ways to manage and mark up documents, view more information at a glance on a redesigned Home screen, and use Apple Pencil in more creative ways.
Apple Arcade
Apple Arcade is Apple's new game subscription service, which will open on the App Store on September 19 with iOS 13. Available for $5.99/mo. with a free one-month trial, subscribers will get unlimited access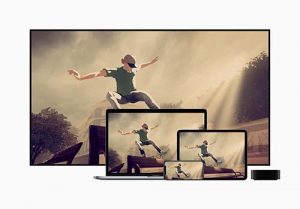 to a catalog of over 100 new and exclusive games, all playable across iPhone, iPad, iPod touch, Mac, and Apple TV. Apple Arcade games will be exclusive, and available on any other mobile platform or subscription service. The price will include the full version of every game, including all updates and expansions, without any ads or additional in-game purchases. Games can be played offline, and a subscription allows for up to six family members to play using Family Sharing. Some of the games debuting on the service include "Ballistic Baseball" from Gameloft, "Chu Chu Rocket! Universe" from Sega, "Lego Brawls" from LEGO, "PAC-MAN PARTY ROYALE" from Bandai Namco, "Rayman Mini" from Ubisoft, "Steven Universe: Unleash the Light" from Cartoon Network, and "Where Cards Fall" from Snowman.
Apple Health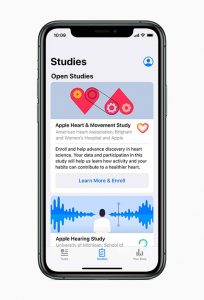 Apple also made announcements on the research side, including three medical studies in partnership with leading academic and research institutions. The studies will be available on the new Research app (available later this year), and will include Apple Women's Health Study with Harvard T.H. Chan School of Public Health and the NIH's National Institute of Environmental Health Sciences (NIEHS); Apple Heart and Movement Study with Brigham & Women's Hospital and the American Heart Association; and Apple Hearing Study with the University of Michigan and the World Health Organization (WHO).