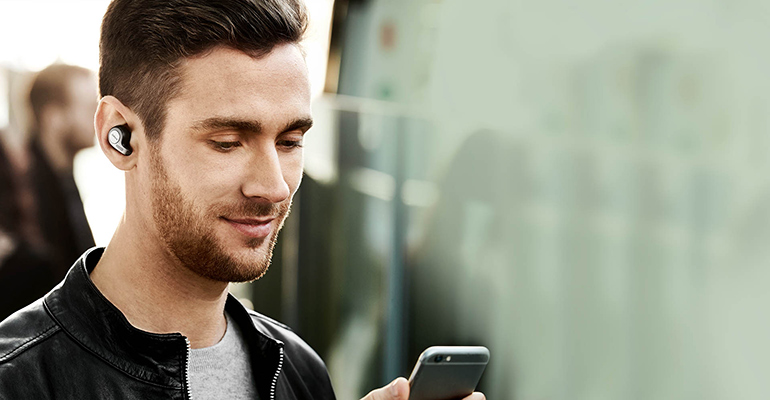 Apple's AirPods are conspicuous out in public, but they are neither the first nor the best options for true wireless earbuds.
Truly cord-free, these types of wireless earbuds have gone from being unique to readily available from a wide range of manufacturers. But which ones are among the best? Apple has two iterations of its AirPods, but neither addresses some of the core design and functional features that make this group more compelling.
From sweat-resistance to better sound quality, you are upgrading from the AirPods with any one of these true wireless earbuds.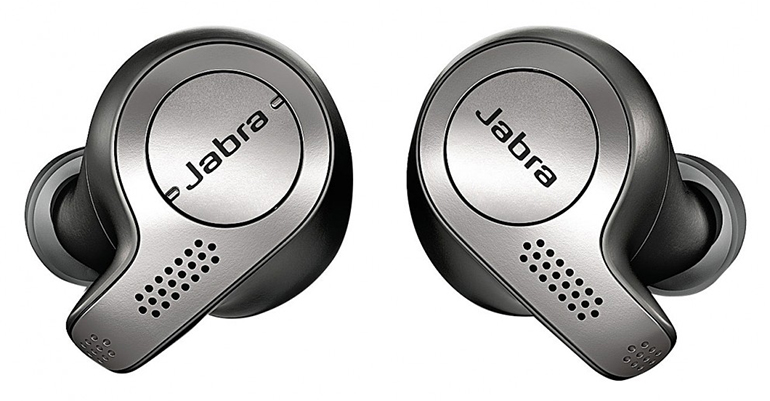 Jabra Elite 65t
If you haven't heard yet, Jabra is among the best in the industry at making good true wireless earbuds. The Elite 65t are a bit on the bulky side, but they pack in a lot of features and functionality.
Jabra's Sound+ app for iOS and Android offers a number of settings. One of those is HearThrough modem which allows ambient noise to seep in for better safety when out in public, so you can talk to someone without taking the earbuds off. The earbuds also support Alexa, Siri and Google Assistant voice platforms.
The tighter fit and stronger dynamic drivers make the Elite 65t far superior in audio quality than the AirPods. That fit also brings out more bass, and with different gel tips to choose from, finding good noise isolation isn't as challenging as it is with Apple's model. Phone calls also sound great, despite the distance from the earbuds to your mouth.
Where Jabra could improve is on battery life. The Elite 65t manage about five hours or less per charge, and the case offers two extra charges on its own. That's not as high as what the AirPods can do, but understandable when considering the lack of features Apple added.
The Elite 65t are about to be joined by the Elite 75t that are coming to market this fall before the holidays. As good as the 65t already are, their successors should a nice improvement.
They come in black, gold beige or copper (a Best Buy exclusive) with current pricing at $219.99. You can also go with the Elite Active 65t for extra ruggedness as low as $179.99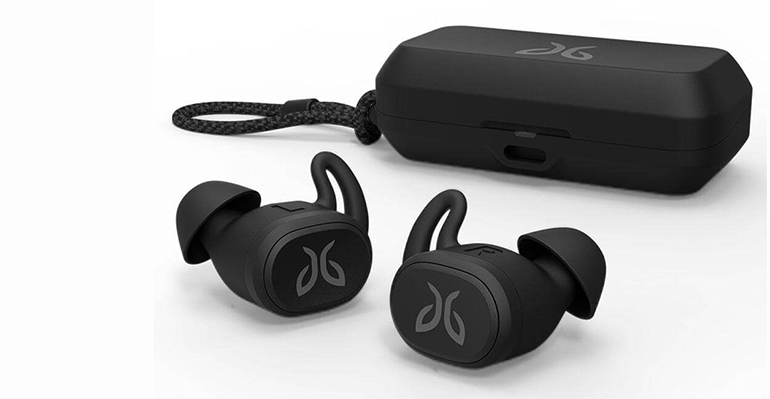 Jaybird Vista
It took Jaybird three attempts to get it right, but with the Vista, they got there. These were designed for an active user, but regularly working out or running isn't a requirement. Ruggedly built to withstand sweat and moderate levels of water, the durability is admirable for something so small.
The Vista has a dedicated app that is well worth downloading, not just for customizing the limited controls, but also for changing how they sound through the equalizer (EQ). A community of users have supported the earbuds with EQ presets that truly change how they sound. You can also create your own and apply those as well. They already sound good out of the box, but the app takes things much further, with great presets no matter the genre or musician you're listening to.
Battery life is rated at six hours per charge, but that's unlikely to happen when volume is above 50 percent. You'll probably get between four-to-five hours per charge, and the case can add an additional full charge and a half over and above that. Quick Charge support lets you get one hour of listening on a fast five-minute charge.
They come in blue or black with current pricing at $239.99.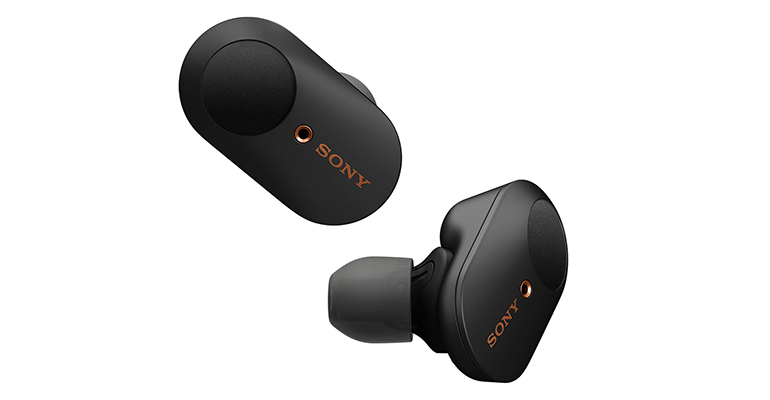 Sony WF-1000XM3
Sony's WF-1000XM3 are unique in that they have active noise-cancellation (ANC) built-in to block out all ambient sounds. The company says its ANC processor is the best in the industry for a product of this size, thanks, in part, to the dual microphones on each side that cover the front and back of each earbud.
None of that would matter if the earbuds didn't sound good, and Sony has delivered an improved audio experience. Unlike many others in this category, Sony engineers configured Bluetooth to transmit to both earbuds simultaneously, rather than daisy chain from one side to the other.
One thing to note is that these are actually more ideal for iOS devices than Android ones because they support the AAC Bluetooth codec Apple uses, but not the aptX one prominent for Android. If you want the best possible stream and audio quality, skip these as an Android user. Like the AirPods, they aren't especially resistant to water or sweat, so these are more about lifestyle than activity.
Battery life is rated at six hours per charge, though it will be lower at higher volumes. The case adds an extra three charges. A quick 10-minute charge can muster 90 minutes worth of playback.
They come in silver or black with current pricing at $299.99.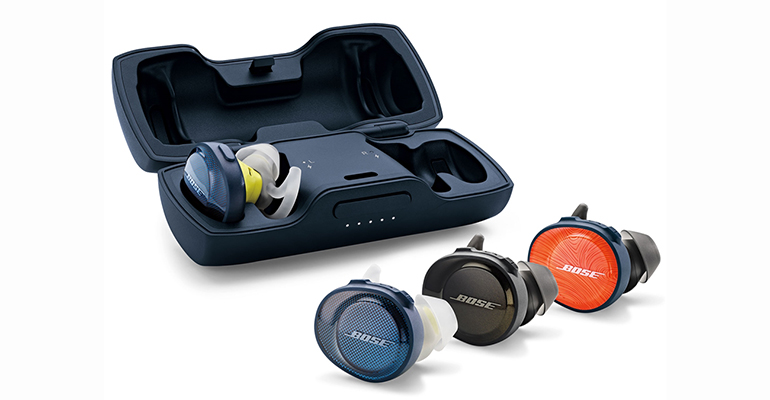 Bose SoundSport Free
Ass you might expect from Bose, the focus is on sound quality for the SoundSport Free, with some sacrifices along the way. At the same time, they are supposed to be rugged enough to withstand regular workouts, courtesy of the water and sweat-resistance.
They do skew a bit more toward the lows and mids at the expense of the treble, but the sound is resonant enough to be better than the AirPods. Whether or not the volume is lower than competitors is hard to say, but you will likely have to raise it more than not, especially in noisier environments.
Firmware updates have addressed some of the dropout and other issues that first came to light when Bose launched the SoundSport Free, which is a good sign the product will get a lot of attention. The Bose Connect app for iOS and Android is the go-to for updates, settings and configurations.
Bose rated battery life at five hours per charge, so long as you stay near 50 per cent volume. The charging case offers an additional two charges, but its very obvious girth makes it less pocket-friendly.
They come in black, midnight blue, bright orange or ultraviolet with current pricing at $249.99.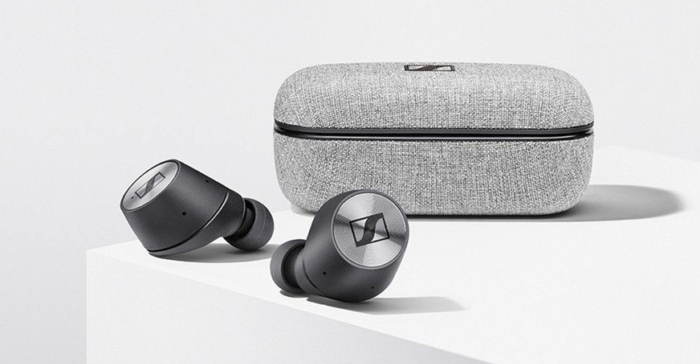 Sennheiser Momentum True Wireless
Arguably the best-sounding true wireless earbuds available, the Sennheiser Momentum True Wireless are a fantastic way to listen to audio. There a couple of caveats to going this route, however.
The earbuds themselves are the largest of all on this list, equipped with 7mm drivers, dual mics, touch-based controls and IPX4 water and sweat-resistance. There's a Transparent Hearing mode to let in ambient sound, along with a basic EQ via Sennheiser's Smart Control app on iOS and Android. This is where you can also configure access to Siri or Google Assistant, should you want that.
The Momentum True Wireless don't favour one music genre over another, with balanced sound that sounds good throughout. The clarity and vibrancy rivals that of some on-ear or over-ear headphones. Noise isolation is excellent, and with a solid Bluetooth connection, dropouts are a rarity. Phone calls are also great. It doesn't hurt that they're also comfortable, though smaller ears may not feel the same way because of the additional girth.
The onboard touch controls are not the best, and require a fair bit of trial and error to learn proper cadence. As for the battery, that's another weaker link. Sennheiser rated them at four hours per change, but three hours and change is the best case scenario. That's the least of any on this list.
The charging case is a nicely laid out with fabric, but it's on the bulkier side, and not as pocketable as others, including the AirPods. There are two extra charges, yet no quick charging option, so if it's empty, it takes 90 minutes to go from empty to full.
These earbuds are entirely about audio quality. They come in black with current pricing at $349.99.