Chances are that with uncertainty around the coronavirus, many families will be opting for a staycation this upcoming March Break. And in many cases, this might mean that last minute plans need to be made as travel schedules are changed, or considered to be changed, once we get closer to the week and see how the virus is spreading.
This means many a parent will be hitting their computers to Google terms like "what to do for March Break," or "March Break local activities."
There are useful ways you can leverage tech to help figure out what to do while the kids are home from school and you've taken some time off work.
Use Online Maps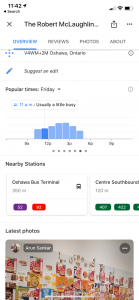 Online map tools like Google Maps can help you pinpoint exactly what's going on in different spots and what times and days of the week the venue is typically busiest, as well as how to get there using public transportation. You can even scan reviews to make a decision. Once you find something that looks appealing, whether it's a show in town, local aquarium, or a cool family restaurant, you can actually buy tickets or make reservations right within the Google Maps app.
Combine this with smart speakers to get more detailed information about a venue, data on the traffic route to get there, operating hours, and more. For example, you can ask Google Assistant when the best time is to visit the Ontario Science Centre and it will tell you that the venue is least crowded in the mornings right when it opens at 10 a.m., while the worst time to visit is from noon to 3 p.m. (Of course March Break might result in a shift in how busy certain venues are, but at least you'll get an idea.)
Have a Baking Party
Stay in, stock up on groceries, and have a baking or cooking party with the kids. Create your own version of a cooking show whereby the kids must make their "signature dishes" then parents taste and decide on a winner. The winner chooses the activity for the next day.
Use smart speakers like the Google Home or Amazon Echo to get tips while cooking, like measurement conversions, or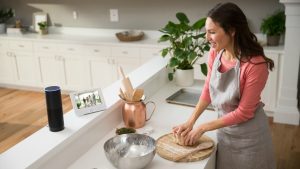 to set multiple timers as the kids hustle and bustle about the kitchen. A smart display like the Amazon Echo Show or Google Nest Hub can also come in handy to play recipe videos or call up specific tips, like how to properly chop an onion or the best method for whipping cream.
Have a Movie Marathon
After a fun-filled day out with the kids, everyone can get their comfy clothes on and curl up in front of the TV with some popcorn for a movie marathon night. Tap into popular streaming services like Netflix, Crave, or Amazon Prime Video, to watch family-friendly series like Fuller House or animated films like Ugly Dolls.
Or, opt for something more educational and interactive like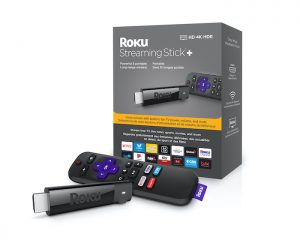 Brain Games where the whole family can participate in activities at home while they learn about how the brain works in different scenarios. Access the streaming service using a smart TV or, if you don't have one, grab a device like a Roku Streaming Stick to transform your TV into a smart one.
Track Schedules
Before the kids come to wake you up at 6 a.m. every morning to ask what you'll be doing today, set appointments using a smart voice assistant like Google Assistant, Amazon Alexa, or Apple Siri on a compatible smart speaker like a Sonos One or Apple HomePod.
The child can simply ask the voice assistant what's on the docket today to find out that you'll be headed to the museum later then ice skating followed by hot chocolate by a fire in the backyard.
Entertain Kids When They're "Bored"
If the kids are getting impatient, they can even ask the smart speaker to tell them jokes. Say "OK, Google, I'm bored" to a Google smart speaker and it will instantly tell a joke, present a game, or deliver some fun facts that will have them laughing and thoroughly entertained while you get ready.
If the novelty of this wears off before you're ready to head out, they can queue up a favourite music playlist or song and have a karaoke and/or dance party while they wait for the day's adventures to begin.
Play Interactive Video Games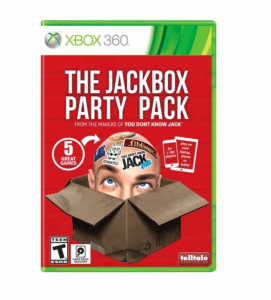 Rather than have the kids spends hours on solitary play with video games, make it a family affair. Grab an interactive video game like Just Dance or the Jackbox Party Pack, both of which are available for all popular video game consoles.
With the former, you can select your favourite songs and dance away following the on-screen animated dancers' moves, using a device like a Microsoft Xbox Kinect sensors if you have one (they're hard to find these days) or smartphones in each person's hands loaded with the app. With the latter, use your phones, tablets, and/or laptops to log in to various trivia, puzzle, and drawing games and challenge one another to see who can win.
Make your March Break more fun by winning a cool tech prize! Get instant access to millions of books, including new releases and bestsellers.
Win the Amazon Kindle 6″ Digital eBook Reader with Touchscreen